Disclaimer: CountryClubMag.com is an independent resource and is not associated with any of the clubs on this website. Club initiation and membership cost information are estimates only and should not be relied upon for making club membership decisions.
Willow Oaks Country Club, nestled in the heart of Richmond, Virginia, is a distinguished oasis of Southern elegance and charm. With its rich history dating back to 1957, this premier private club offers members and guests a sanctuary where timeless traditions meet modern amenities.
From its meticulously manicured golf course to its luxurious dining and social spaces, Willow Oaks Country Club embodies the spirit of gracious living in the heart of Virginia's capital city. Whether you're seeking a round of golf, a relaxing day by the pool, or an exceptional dining experience, Willow Oaks welcomes you to experience the best of Richmond's hospitality and leisure.
Willow Oaks Country Club History and Founding
Willow Oaks Country Club, with its storied history and exceptional facilities, has been an integral part of Richmond, Virginia's social and recreational landscape since its inception in 1957. The club was founded by a group of visionary individuals who shared a passion for golf and a desire to create a haven for like-minded enthusiasts.
The architectural brilliance behind Willow Oaks Country Club can be credited to renowned golf course designer Ault, Clark & Associates. Their expertise in crafting world-class golf courses is evident in Willow Oaks' meticulously designed and expertly maintained 18-hole golf course. The layout seamlessly blends the natural beauty of the Virginia landscape with challenging fairways and meticulously landscaped greens, making it a true golfer's paradise.
Over the years, Willow Oaks has evolved, expanding its offerings beyond golf to include tennis facilities, a stunning swimming pool, and an elegant clubhouse that provides members and their guests with a comfortable and inviting space for dining, socializing, and special events. This ongoing commitment to excellence has made Willow Oaks Country Club a cherished institution in Richmond, where tradition and modernity come together to provide a haven of recreation, camaraderie, and luxury.
Famous Golf Tournament held at Willow Oaks Country Club
There is no famous golf tournament held at Willow Oaks Country Club in Richmond, VA. Willow Oaks Country Club is a private club and has not hosted any major professional golf tournaments. However, it has hosted the State Open of Virginia multiple times, most recently in 2022.
The State Open of Virginia is a four-day stroke play tournament open to all amateur golfers in Virginia. It is one of the most prestigious amateur golf tournaments in the state and has been won by many notable golfers, including Curtis Strange and Ryan Moore.
In addition to the State Open of Virginia, Willow Oaks Country Club has also hosted a number of other amateur golf tournaments, including the Virginia Mid-Amateur Championship, the Virginia Senior Amateur Championship, and the Virginia Women's Amateur Championship.
While Willow Oaks Country Club has not hosted any famous golf tournaments, it is a highly regarded golf course and is considered to be one of the best in Virginia. It is a challenging course that is well-maintained and offers stunning views of the James River.
Willow Oaks Country Club Membership Costs and Dues
Willow Oaks Country Club in Richmond, Virginia, is a private country club that offers its members a variety of amenities, including a championship golf course, tennis courts, swimming pools, a fitness center, and a clubhouse with dining facilities.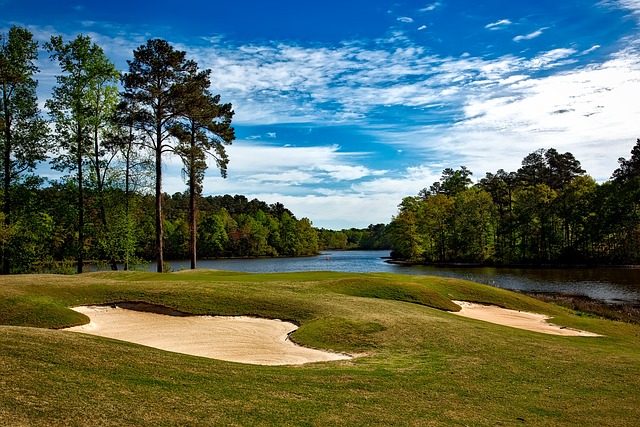 The club's membership costs and dues are not publicly disclosed, but there are some estimates and rumors available online. One source estimates that the initiation fee is around $10,000, with monthly dues of around $500. There is also an annual food and beverage minimum of around $2,000.
Other sources have reported that the initiation fee can be as high as $25,000 and that monthly dues can range from $500 to $1,000. The food and beverage minimum can also vary depending on the type of membership.
It is important to note that these are just estimates and rumors, and the actual membership costs and dues for Willow Oaks Country Club may vary.
Here are some additional details about Willow Oaks Country Club membership:
There are a variety of membership categories available, including full golf membership, athletic membership, social membership, and junior membership.
Family memberships are also available.
Non-resident memberships are available for those who do not live in the Richmond area.
There is a one-time initiation fee for all new members.
Monthly dues vary depending on the membership category.
There is also an annual food and beverage minimum for most membership categories.
Willow Oaks Country Club Amenities
Willow Oaks Country Club offers a wide range of amenities to cater to the recreational and social needs of its members. While the specific amenities may evolve over time, here is a general overview of the types of facilities and offerings commonly associated with private country clubs like Willow Oaks:
Golf Course: Willow Oaks is renowned for its 18-hole golf course, which features meticulously maintained fairways, challenging holes, and beautiful natural surroundings.
Tennis Facilities: The club often provides tennis courts for members to enjoy, with options for both recreational and competitive play.
Swimming Pool: A swimming pool area is often a highlight, offering a place to relax, swim, and socialize during the summer months.
Clubhouse: The clubhouse is a central gathering place, featuring fine dining and casual dining options, as well as spaces for events and social gatherings.
Fitness Center: Some country clubs include fitness facilities equipped with modern exercise equipment and possibly personal training services.
Social and Event Spaces: Many clubs have rooms or banquet facilities available for weddings, special events, and private parties.
Children's Activities: Some clubs offer amenities and programs for families, such as childcare, youth camps, and children's play areas.
Wellness and Spa Facilities: Upscale clubs may include spa services like massages, facials, and other relaxation treatments.
Private Locker Rooms: Members often have access to locker rooms with personal storage facilities, showers, and changing areas.
Golf Pro Shop: A well-stocked pro shop provides golfers with equipment, apparel, and accessories.
Private Golf Lessons: Many clubs employ golf professionals who offer instruction and coaching to improve members' golf skills.
Social Events: Clubs frequently host social events, from formal galas to casual gatherings, to encourage camaraderie among members.
Willow Oaks Country Club Event Information and Dining Options
Willow Oaks Country Club, like many private country clubs, typically offers a variety of events and occasions that members can celebrate. These events can include:
Golf Tournaments: Members can participate in or attend various golf tournaments, including member-only competitions, charity golf events, and guest tournaments.
Holidays: The club may host special events and dinners to celebrate holidays such as Thanksgiving, Christmas, New Year's Eve, Easter, and more.
Themed Parties: Willow Oaks may organize themed parties throughout the year, such as costume parties, masquerade balls, and Hawaiian luaus.
Anniversary Parties: Members can celebrate their personal milestones, such as wedding anniversaries or significant birthdays, by hosting private events at the club.
Charity Galas: The club may host charity galas and fundraisers, allowing members to support charitable causes while enjoying a night of elegance and entertainment.
Family Events: Willow Oaks often arranges family-friendly events like family barbecues, children's parties, and family sports days.
Wine Tastings: Wine enthusiasts can enjoy wine tastings, where they can sample different wines and learn about wine pairings and appreciation.
Concerts and Live Music: The club may feature live music performances or concerts on special occasions or regular evenings.
Ladies' Luncheons: Exclusive luncheons or brunches for female members, where they can socialize and network with other club members.
Men's Nights: Similar to ladies' luncheons, men's nights or events provide an opportunity for male members to connect and socialize.
Private Events: Members can host their private events at Willow Oaks, including weddings, birthday parties, corporate meetings, and more.
Sports and Fitness Events: The club may organize sports and fitness events, such as tennis tournaments, swimming competitions, and fitness challenges.
Cultural Events: Some clubs host cultural events, like art exhibitions, guest speakers, or cultural celebrations.
Themed Dinners: Willow Oaks might offer themed dinner nights, such as Italian night, seafood night, or steak night.
Dining options at Willow Oaks Country Club can vary, but typically, private country clubs like Willow Oaks offer a range of dining venues and experiences to cater to the diverse tastes and preferences of their members. Here are some common dining options you might find at such a club:
Formal Dining Room: A formal dining room provides an elegant setting for special occasions, fine dining, and upscale culinary experiences. Members can enjoy gourmet meals in a refined atmosphere.
Casual Dining: For everyday dining, there's often a more relaxed and family-friendly casual dining area. This is a great place to enjoy breakfast, lunch, or dinner in a comfortable and informal setting.
Outdoor Dining: Many clubs offer outdoor dining options, such as patios or terraces, where members can dine while enjoying fresh air and scenic views. This is especially popular during pleasant weather.
Bars and Lounges: Bars and lounges are great spots for members to unwind and socialize. These areas typically serve a variety of beverages, including cocktails, wine, and beer. Some may also offer light snacks or a more limited menu.
Special Theme Nights: Some country clubs host special theme nights, like Italian night, seafood night, steak night, or regional cuisine nights. These events allow members to enjoy specific culinary themes.
Sunday Brunch: Many clubs feature a popular Sunday brunch service, which includes a selection of breakfast and lunch options. It's a great opportunity for members to gather with friends and family.
Catering Services: Willow Oaks Country Club may offer catering services for private events hosted at the club. This can include a tailored menu to suit the specific needs and preferences of hosts and their guests.
Member Events: The club may organize exclusive member-only dining events, such as wine tastings, cooking classes, and chef's table dinners.
Children's Menus: To accommodate families, clubs often provide children's menus with kid-friendly options.
Willow Oaks Country Club Dress Code and Guest Policy
Dress codes and guest policies at Willow Oaks Country Club, like at most private country clubs, are designed to maintain a certain level of decorum and uphold the club's standards.
Here are some general guidelines that you might expect:
Dress Code:
Golf Attire: Proper golf attire is typically required on the golf course. This often includes collared shirts, slacks, or golf shorts for men, and similar attire for women. Some clubs might have specific dress code rules for golf shoes, so it's a good idea to check in advance.
Casual and Formal Dining: Dress codes can vary for different dining areas. Formal dining rooms usually require more upscale attire, such as jackets for men and dresses or formal wear for women. Casual dining areas might allow more relaxed attire.
Footwear: Proper footwear is usually required, and golf shoes are typically reserved for the golf course. In dining areas, clean and neat shoes are generally expected.
Swimwear: Swimwear should be limited to the pool and related areas. Guests are often expected to wear appropriate swim attire and wet swimsuits are generally not allowed in indoor dining areas.
Hats and Caps: Some clubs have specific rules about hats and caps, such as requiring them to be worn in a forward position.
Guest Policy:
Member Sponsorship: Guests are often required to be sponsored by a club member. The sponsoring member is usually responsible for the conduct of their guests.
Guest Limits: Clubs might impose limits on how often a member can bring guests and the number of guests allowed at any one time.
Registration: Guests typically need to be registered with the club, and some clubs may require a guest fee.
Rules and Conduct: Guests are generally expected to adhere to the club's rules and etiquette, including dress code, behavior, and any other club-specific regulations.
Privileges: Access to club facilities and amenities may vary for guests. Some areas might be off-limits, while others, like the dining areas or pro shop, may be accessible.
Willow Oaks Country Club stands as a symbol of refined leisure and tradition in the heart of Richmond, Virginia. With its rich history, exquisite amenities, and a commitment to providing a sanctuary for its members, the club remains a distinguished destination for golf enthusiasts, social gatherings, and cherished celebrations.
Whether it's a round of golf on the meticulously designed course, a sumptuous dining experience, or an array of social events, Willow Oaks offers a unique blend of old-world charm and modern luxury. As a haven for recreation, camaraderie, and relaxation, Willow Oaks Country Club continues to be a cherished and respected institution in the Richmond community, where the timeless spirit of gracious living endures.
Disclaimer: CountryClubMag.com is an independent resource and is not associated with any of the clubs on this website. Club initiation and membership cost information are estimates only and should not be relied upon for making club membership decisions.