Disclaimer: CountryClubMag.com is an independent resource and is not associated with any of the clubs on this website. Club initiation and membership cost information are estimates only and should not be relied upon for making club membership decisions.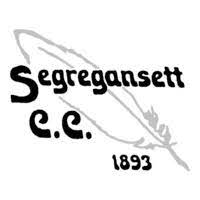 Welcome to the historic Segregansett Country Club, nestled in the picturesque city of Taunton, Massachusetts. Established in 1893, Segregansett Country Club is a haven for golf enthusiasts and social seekers alike. Boasting a rich heritage and timeless charm, this prestigious club offers an unparalleled experience for members and guests, with its meticulously manicured golf course, exquisite dining options, and warm, welcoming atmosphere.
Whether you're an avid golfer looking to perfect your swing or seeking a refined setting for social gatherings and events, Segregansett Country Club promises an unforgettable experience amidst the serene beauty of Taunton's landscape. Come and discover the allure of this exclusive retreat that continues to captivate generations of golfers and create lasting memories for all who visit.
Segregansett Country Club History and Founding
The Segregansett Country Club holds a rich history that dates back to 1893. It was founded by Alexander H. Goodman, who envisioned creating a premier golfing destination in the heart of Taunton, Massachusetts. The name "Segregansett" is derived from the Native American term meaning "place between the branches," paying homage to the club's idyllic location, surrounded by natural beauty.
Originally established as a private golf club, Segregansett quickly gained popularity among local golf enthusiasts and soon attracted members from neighboring communities. Throughout the years, the club underwent several expansions and renovations to enhance its facilities and services, maintaining its status as one of the region's most distinguished country clubs.
The centerpiece of Segregansett Country Club is its meticulously designed golf course, crafted by renowned golf course architects of the time. The course features rolling fairways, challenging greens, and stunning views, offering an unforgettable experience for golfers of all skill levels. The original 9 holes of Segregansett Country Club were designed by A.H. Findlay, and the course was modified by Joseph Ohlson during the building process. In 1965, the club expanded to 18 holes and was redesigned by Geoffrey Cornish.
Aside from its exceptional golfing amenities, Segregansett has also become a social hub for its members and guests. The club's elegant clubhouse, with its timeless architecture and warm ambiance, provides a perfect setting for gatherings, dining experiences, and special events.
Over the decades, Segregansett Country Club has hosted numerous tournaments, social functions, and charitable events, contributing to the local community and fostering a sense of camaraderie among its members. It continues to uphold its legacy of excellence, combining tradition with modern amenities, making it a cherished destination for those seeking exceptional golf and a welcoming social atmosphere.
Today, Segregansett Country Club remains a symbol of prestige and a testament to the enduring love for the sport of golf, attracting new generations of members who appreciate its rich heritage and dedication to providing an unparalleled experience in the heart of Taunton, Massachusetts.
Famous Golf Tournament held at Segregansett Country Club
One of the most famous golf tournaments held at Segregansett Country Club is the annual "Segregansett Invitational." This prestigious event has a long-standing tradition, drawing golfers from various parts of the country to compete in a challenging and exciting tournament.
The Segregansett Invitational is known for its rich history and competitive spirit, dating back several decades. Each year, golfers of all skill levels gather at the club to showcase their talents and vie for the coveted championship title. The tournament typically spans several days and includes a series of competitive rounds, culminating in an intense final round to determine the winner.
Participants and spectators alike are treated to an exceptional golfing experience amidst the club's stunning landscape and first-class facilities. The course's well-maintained fairways and greens provide a challenging yet rewarding playing experience for all contenders.
Beyond the golfing aspect, the Segregansett Invitational fosters a strong sense of camaraderie and community. Players and their families come together to enjoy social events, dinners, and other activities organized throughout the tournament, creating lasting memories and forming new friendships.
Over the years, the Segregansett Invitational has hosted several notable golfers, and its champions' list reads like a who's who of the golfing world. The tournament's prestige and the club's reputation as a distinguished golf destination have contributed to its enduring popularity and the status it holds in the golfing community.
With each passing year, the Segregansett Invitational continues to celebrate the sport of golf, honoring its traditions while embracing the future. As a cornerstone of the club's calendar, this renowned tournament solidifies Segregansett Country Club's position as a significant player in the world of golf and a cherished institution within Taunton, Massachusetts, and beyond.
Segregansett Country Club Membership Costs and Dues
The estimated initiation fee for Segregansett Country Club is $500,000, and the rumored monthly dues are $5,000. This would make the total estimated annual cost of membership to be $600,000.
However, it is important to note that these are just estimates, and the actual costs may be higher or lower. The club does not publicly disclose its membership costs, so the only way to know for sure is to contact them directly.
Here is a breakdown of the estimated costs:
Initiation fee: $500,000
Monthly dues: $5,000
Food minimums: $100-$175 per month
Cart fees: $21-$10.50 per round
Other fees: $35-$50 per round for member guest fees, $25-$45 per round for cart fees, etc.
Overall, Segregansett Country Club is a very exclusive and expensive club. The membership costs are well out of reach for most people, but for those who can afford it, it offers a luxurious and exclusive golfing experience.
Here are some additional details about the membership costs:
The initiation fee is a one-time payment that is required for all new members.
The monthly dues are paid on a monthly basis and cover the cost of maintaining the course, clubhouse, and other amenities.
The food minimums are a requirement for all members and are designed to ensure that the club's restaurants are profitable.
The cart fees are charged for each round of golf that is played and cover the cost of providing carts to members.
Other fees may be charged for additional services, such as guest fees, cart rentals, and tournament entry fees.
Segregansett Country Club Amenities
Segregansett Country Club offered a wide range of amenities to cater to the needs and preferences of its members. Please note that amenities can change over time, so it's best to verify this information directly with the club for the most up-to-date details. However, here are some common amenities that are typically found in country clubs:
Golf Course: Segregansett Country Club is renowned for its well-designed and meticulously maintained golf course. Members can enjoy challenging rounds of golf amid beautiful surroundings, with lush fairways, strategically placed bunkers, and undulating greens.

Clubhouse: The clubhouse serves as the central gathering place for members and guests. It provides a warm and welcoming atmosphere where individuals can relax, socialize, and enjoy various amenities.

Dining Facilities: Country clubs often feature multiple dining options, ranging from casual cafes to formal dining rooms. Members can indulge in delicious cuisine while taking in scenic views of the golf course or surrounding landscapes.

Swimming Pool: Many country clubs, including Segregansett, offer swimming pools where members and their families can cool off and relax during the summer months.

Tennis Courts: Tennis enthusiasts can enjoy playing on well-maintained tennis courts, and the club may also offer tennis lessons and leagues for players of all skill levels.

Fitness Center: Some country clubs provide fitness facilities equipped with state-of-the-art exercise equipment, allowing members to maintain their fitness routines.

Event Spaces: Segregansett Country Club often hosts weddings, corporate events, and social gatherings in their event spaces, providing an elegant and picturesque setting for special occasions.

Pro Shop: The pro shop offers a variety of golf equipment, apparel, and accessories for both beginners and seasoned golfers.

Junior Programs: Country clubs may have special programs and events tailored to younger members, encouraging families to enjoy the club together.

Social Events: Segregansett Country Club organizes a range of social events and activities throughout the year to foster a sense of community among its members.
Remember to verify the current amenities and offerings with Segregansett Country Club directly, as new amenities or changes may have been introduced since my last update.
Segregansett Country Club Event Information and Dining Options
Here are some of the event information and dining options at Segregansett Country Club:
Event Information:
Golf Tournaments: Segregansett Country Club likely hosts various golf tournaments throughout the year, including member-only tournaments, charity events, and invitationals.

Social Events: The club may organize social gatherings such as themed parties, holiday celebrations, and family-friendly events to foster a sense of community among members.

Weddings and Private Functions: Segregansett Country Club's picturesque setting often makes it an ideal venue for weddings and other private events. They may have event spaces suitable for various sizes and types of gatherings.

Corporate Events: The club might offer amenities and event spaces for corporate meetings, conferences, and team-building events.
Dining Options:
Formal Dining: Country clubs typically have a formal dining room where members can enjoy elegant meals and a refined dining experience.

Casual Dining: For a more relaxed atmosphere, the club may offer a casual dining area, such as a grill room or bistro, where members can enjoy delicious food in a laid-back setting.

Terrace or Patio Dining: Many country clubs take advantage of their scenic views by offering outdoor dining options, allowing members to enjoy their meals while overlooking the golf course or other beautiful landscapes.

Special Events Menus: During certain events or occasions, the club may offer special menus and dining packages tailored to the theme of the event.
Please remember that specific event details, dining options, and availability may vary depending on the season and current club offerings.
Segregansett Country Club Dress Code and Guest Policy
Segregansett Country Club, like many private clubs, typically had a dress code and guest policy to maintain a certain level of decorum and uphold the club's standards. However, keep in mind that club policies can change over time, so it's essential to verify this information directly with the club for the most current guidelines. Below is a general outline of what the dress code and guest policy might entail:
Dress Code:
Golf Course: On the golf course, proper golf attire is usually required. This typically includes collared shirts for men, and women may wear appropriate golf tops. T-shirts, tank tops, denim, and athletic shorts might not be permitted. Golf shoes with soft spikes are commonly required on the course.

Clubhouse: Inside the clubhouse, a more formal dress code may be observed. Business casual or smart-casual attire is often the norm, which may include collared shirts, slacks, dresses, and skirts for women. Tank tops, swimwear, and excessively casual clothing might not be allowed in the clubhouse.
Guest Policy:
Member Guests: Typically, members are allowed to bring guests to the club. The number of guests and frequency of visits might be subject to specific rules or limitations set by the club.

Guest Registration: Guests usually need to be registered and accompanied by a member during their visit to the club. Members may need to inform the club in advance about the guests they are bringing.

Reciprocal Clubs: Some country clubs have reciprocal arrangements with other clubs, allowing members to use facilities at affiliated clubs when traveling. If your club has such an arrangement with Segregansett Country Club, there might be specific guest policies and procedures to follow.
Remember, the specific dress code and guest policy may differ based on the type of membership (e.g., full member, social member) and the events or areas of the club being attended.
Segregansett Country Club stands as a cherished institution that embraces tradition, elegance, and a passion for golf in the heart of Taunton, Massachusetts. With a storied history dating back to its establishment, this renowned club continues to capture the hearts of golf enthusiasts and social seekers alike.
Disclaimer: CountryClubMag.com is an independent resource and is not associated with any of the clubs on this website. Club initiation and membership cost information are estimates only and should not be relied upon for making club membership decisions.