Disclaimer: CountryClubMag.com is an independent resource and is not associated with any of the clubs on this website. Club initiation and membership cost information are estimates only and should not be relied upon for making club membership decisions.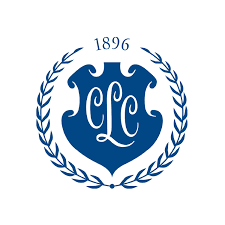 Nestled amidst the serene landscapes of Hartville, Ohio, the Congress Lake Club stands as a timeless retreat, offering an enchanting blend of natural beauty and exclusive, sophisticated leisure. Located on the picturesque shores of Congress Lake, this private, members-only club has been a cherished escape for generations. With its rich history, world-class amenities, and a deep sense of community, the Congress Lake Club is the perfect destination for those seeking tranquility, recreation, and the finest in social experiences in the heart of Ohio's countryside.
Congress Lake Club History and Founding
The Congress Lake Club has a rich and storied history that dates back to the late 19th century. The club was founded in 1896, making it one of the oldest private clubs in Ohio. It was established as a retreat for prominent industrialists and business leaders seeking an elegant and tranquil escape from the bustling city life.
Architects Frank Meade and James M. Hamilton were instrumental in shaping the club's early architectural design. They created a stunning and picturesque clubhouse, characterized by its distinct Queen Anne architectural style. The clubhouse, with its ornate woodwork, turrets, and expansive verandas, overlooks the pristine Congress Lake, providing members with breathtaking views and a sense of opulence that has endured throughout the years.
Over the decades, the Congress Lake Club has continued to evolve, expanding its amenities and services while preserving the historical charm and character that have made it an iconic institution in the Hartville, Ohio community. Today, the club stands as a testament to its founders' vision, providing a unique blend of tradition and modern comfort for its members and guests.
Famous Golf Tournament held at Congress Lake Club
The most famous golf tournament held at Congress Lake Club in Hartville, Ohio is the Northern Ohio Golf Association (NOGA) Open Championship. It is the oldest and most prestigious golf tournament in the state of Ohio and has been held at Congress Lake Club since 1988.
The NOGA Open Championship is a four-day, 72-hole stroke play event that is open to both amateur and professional golfers. The tournament is typically held in late June or early July and attracts a field of over 150 players from all over the country.
The NOGA Open Championship has been won by some of the biggest names in golf, including Ben Hogan, Arnold Palmer, Jack Nicklaus, and Tiger Woods. In recent years, the tournament has been won by some of the top up-and-coming players in the game, including Justin Thomas, Jordan Spieth, and Collin Morikawa.
The NOGA Open Championship is a major event for the golf community in Ohio and attracts thousands of spectators each year. The tournament is also a major fundraiser for the NOGA, which supports amateur golf in the state.
In addition to the NOGA Open Championship, Congress Lake Club has also hosted a number of other notable golf tournaments, including the U.S. Amateur Championship in 1954, the U.S. Senior Open Championship in 1994, and the Solheim Cup in 2002.
Congress Lake Club Membership Costs and Dues
The estimated and rumored membership costs and dues of Congress Lake Club in Hartville, OH are as follows: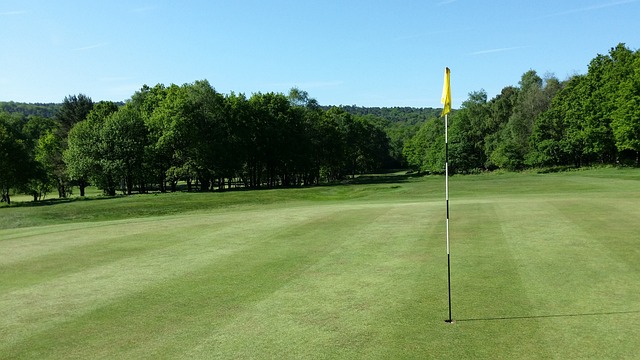 Initiation fee: $8,000 – $12,000
Monthly dues: $200 – $250
Cart fees: $20 – $30 per round
Please note that these are just estimates and rumors, and the actual costs and dues may vary.
Here are some additional details about the club:
Congress Lake Club is a private country club located in Hartville, Ohio.
The club was founded in 1894 and is one of the oldest country clubs in the state.
Congress Lake Club offers a variety of amenities, including an 18-hole golf course, tennis courts, swimming pools, and a clubhouse.
The club is open to members and their guests.
The Congress Lake Club is a popular venue for weddings, receptions, and other events. The club's clubhouse offers a variety of banquet rooms and terraces that can accommodate groups of all sizes. The club's staff also provides a variety of services to help members plan and execute their events.
The Congress Lake Club is a member of the United States Golf Association (USGA) and the Ohio Golf Association (OGA). The club's golf course is regularly ranked among the best in the state of Ohio. The club also hosts a number of golf tournaments throughout the year, including the Ohio Amateur Championship.
The Congress Lake Club is a private club, and its membership is by invitation only. The club's membership includes a number of prominent business and civic leaders from Stark County. The club has also hosted a number of notable guests over the years, including presidents William McKinley and Warren G. Harding. The club's golf course is regularly ranked among the best in the state of Ohio.
Congress Lake Club Amenities
The Congress Lake Club in Hartville, Ohio, offers a range of amenities for its members to enjoy.
Here are some of the amenities typically associated with the Congress Lake Club include:
Championship Golf Course: The club is known for its meticulously maintained 18-hole championship golf course. It provides a challenging and scenic golfing experience for members.
Clubhouse: The historic clubhouse offers a welcoming and elegant atmosphere. It may include fine dining options, banquet facilities, and social spaces for members to gather.
Tennis Facilities: Tennis enthusiasts can take advantage of well-maintained tennis courts for both recreational play and organized events.
Swimming Pool: The country club may offer a swimming pool for members to relax and enjoy during the summer months.
Boating and Fishing: Given the proximity to Congress Lake, some clubs offer boating and fishing opportunities for members.
Social Events: The club often hosts a variety of social events, including galas, parties, and special occasions, creating a strong sense of community among its members.
Fitness Facilities: Some private clubs offer fitness centers with state-of-the-art equipment for those looking to maintain an active lifestyle.
Dining: The club may have dining options, ranging from casual fare to fine dining, catering to members' culinary preferences.
Lounge Areas: Many private clubs have lounge areas where members can relax, socialize, and unwind.
Private Meeting and Event Spaces: The club may provide private rooms and event spaces for special occasions, business meetings, and gatherings.

Congress Lake Club Event Information and Dining Options
The Congress Lake Club typically hosts a variety of events and celebrations for its members. These events may vary from year to year and season to season, but here are some common types of events that you can typically celebrate at a private club like Congress Lake:
Holiday Celebrations: Private clubs often host special events and dinners for holidays like Thanksgiving, Christmas, New Year's Eve, and more, allowing members to celebrate with their club community.
Seasonal Parties: Depending on the time of year, the club may organize seasonal parties, such as summer barbecues, spring galas, or fall harvest festivals.
Golf Tournaments: Golf enthusiasts can participate in or attend various golf tournaments and championships held at the club throughout the year.
Social Gatherings: Social events can include themed parties, cocktail receptions, and other gatherings designed to foster a sense of community among members.
Family Events: Clubs often host family-friendly events like family dinners, picnics, and activities for children.
Wine Tastings: Wine enthusiasts may have the opportunity to attend wine tastings and wine pairing dinners featuring a selection of fine wines.
Live Entertainment: Some clubs bring in live bands, musicians, or other entertainment for special evenings or dinner events.
Themed Dinners: Special themed dinners may be arranged, featuring specific cuisines, cultural experiences, or unique culinary themes.
Charity Events: Clubs sometimes organize charity fundraisers, golf outings, or galas to support local or national charitable causes.
Private Celebrations: Members can book private rooms and event spaces to celebrate personal milestones like birthdays, anniversaries, and weddings.
Sports Events: Depending on the interests of the membership, sports-related events, such as tennis tournaments or fishing competitions, may be organized.
Business and Networking Events: Some clubs provide opportunities for business meetings, networking events, and corporate gatherings in a refined setting.
The dining options at the Congress Lake Club can vary, but private clubs typically offer a range of dining experiences to cater to their members' preferences. Here are some common dining options you might find at a private club like Congress Lake:
Formal Dining: A formal dining room offers an upscale, elegant setting for members to enjoy gourmet cuisine. It's often a place for special occasions and fine dining experiences.
Casual Dining: A more relaxed dining area, such as a bar and grill, provides a comfortable and family-friendly atmosphere for members to enjoy more informal meals.
Lounge or Pub: Many clubs have a lounge or pub where members can relax with drinks and casual fare. It's a great place for socializing and watching sporting events.
Outdoor Dining: If the club has outdoor spaces, they may offer outdoor dining options, such as patios or terraces, with beautiful views of the surrounding landscape.
Private Dining Rooms: Private dining rooms may be available for members to host special events, business meetings, or private gatherings.
Catering Services: The club's culinary team may offer catering services for on-site and off-site events, allowing members to enjoy club-quality cuisine at their chosen location.
Seasonal Menus: Depending on the time of year, the club's menu may change to incorporate seasonal ingredients and dishes.
Themed Dinners: Special-themed dining events may be scheduled, offering unique culinary experiences based on different themes or cuisines.
Wine Lists: Private clubs often have extensive wine lists, and some may offer wine-pairing options with meals.
Children's Menus: To accommodate families, some clubs offer children's menus with kid-friendly options.

Congress Lake Club Dress Code and Guest Policy
The dress code and guest policy at private clubs like Congress Lake Club are typically designed to maintain a certain level of decorum, uphold the club's traditions, and ensure a comfortable and respectful environment for all members and guests. While specific policies can vary among clubs, here is a general overview of what you might expect:
Dress Code:
Clubhouse Attire: Members and guests are usually required to wear appropriate, neat, and tasteful attire when inside the clubhouse. This often includes business casual or more formal dress.
Golf Course Attire: Golfers typically need to adhere to a golf dress code, which may include collared shirts, golf slacks or shorts, and appropriate golf shoes. Some clubs have specific rules regarding golf attire.
Swimwear: Swimwear is generally reserved for the pool and related areas. Cover-ups are often required when moving through other club facilities.
Footwear: Proper footwear is usually required. For example, athletic cleats or flip-flops may not be allowed in certain areas.
Special Events: Dress codes for special events, such as formal dinners or themed parties, may vary. Members are often advised on the appropriate attire for these occasions.
Guest Policy:
Member Sponsorship: Typically, members are required to sponsor guests when bringing them to the club. This means a member must accompany their guests during their visit.
Limit on Guests: Clubs may have restrictions on the number of guests a member can bring and the frequency of guest visits.
Guest Fees: Clubs may charge guest fees for the use of certain facilities or services by guests.
Registration: Guests are often required to register at the club's front desk upon arrival, and the member sponsoring them is responsible for their behavior and adherence to club rules.
Reciprocal Clubs: Some clubs have agreements with other private clubs, allowing members to bring guests from these reciprocal clubs under specific terms.
Congress Lake Club in Hartville, Ohio, stands as a cherished institution where tradition meets modernity. With its rich history, renowned golf course, and a range of amenities designed to cater to the tastes and preferences of its members, it continues to be a destination of choice for those seeking an exclusive and refined retreat.
The club's commitment to maintaining a sense of community, its array of social events, and its fine dining options all contribute to the unique and inviting atmosphere that sets Congress Lake Club apart. As a haven for relaxation, recreation, and celebration, this private club remains an enduring symbol of leisure and elegance in the heart of Ohio's countryside.
Disclaimer: CountryClubMag.com is an independent resource and is not associated with any of the clubs on this website. Club initiation and membership cost information are estimates only and should not be relied upon for making club membership decisions.