Disclaimer: CountryClubMag.com is an independent resource and is not associated with any of the clubs on this website. Club initiation and membership cost information are estimates only and should not be relied upon for making club membership decisions.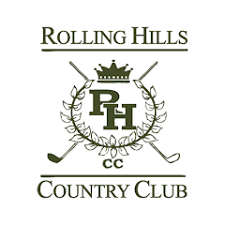 Nestled amidst the picturesque landscapes of Monroe, North Carolina, Rolling Hills Country Club stands as an oasis of elegance and leisure. Welcome to a world where lush green fairways stretch as far as the eye can see, where impeccable service meets Southern charm, and where timeless traditions of golf and community blend seamlessly. Discover the essence of Southern hospitality and recreation at Rolling Hills Country Club, where a world-class golf course, exceptional dining, and a vibrant social scene come together to create a haven for members and guests alike.
Rolling Hills Country Club History and Founding
Rolling Hills Country Club, located in Monroe, North Carolina, boasts a rich history that dates back to its founding in 1960. This premier golf and country club was designed by none other than the esteemed golf course architect, William B. Lewis.
William B. Lewis, known for his skillful approach to golf course design, created Rolling Hills with an emphasis on harmoniously blending the natural beauty of the North Carolina landscape with challenging and enjoyable golfing experiences. His vision came to life as he crafted an 18-hole championship golf course that would become the centerpiece of the club.
Since its inception, Rolling Hills Country Club has been a cherished destination for golf enthusiasts and social connoisseurs alike. It has evolved into a thriving community and recreational hub, offering not only world-class golf but also outstanding dining, social events, and a warm sense of camaraderie.
Over the years, Rolling Hills has continued to refine and expand its facilities, always aiming to provide an exceptional experience for its members and guests. Today, it stands as a testament to the enduring allure of golf, community, and the enduring legacy of its visionary architect, William B. Lewis.
Famous Golf Tournament held at Rolling Hills Country Club
There are no famous golf tournaments held at Rolling Hills Country Club in Monroe, North Carolina.
Rolling Hills Country Club is a private club that hosts a variety of golf tournaments throughout the year, but none of them are considered to be "famous." The most notable tournament held at the club is the Rolling Hills Pro-Am, which is a two-day event that features professional golfers and amateur golfers competing together.
The club has also hosted several other tournaments, including the Carolinas PGA Junior Championship and the Carolinas PGA Women's Open. However, none of these tournaments have reached the same level of fame as the major championships or other PGA Tour events.
Despite the lack of famous tournaments, Rolling Hills Country Club is a highly respected club with a challenging golf course. The club has been ranked as one of the top private clubs in North Carolina by Golf Digest and Golfweek.
Rolling Hills Country Club Membership Costs and Dues
Estimated and Rumored Membership Costs and Dues for Rolling Hills Country Club, Monroe, NC: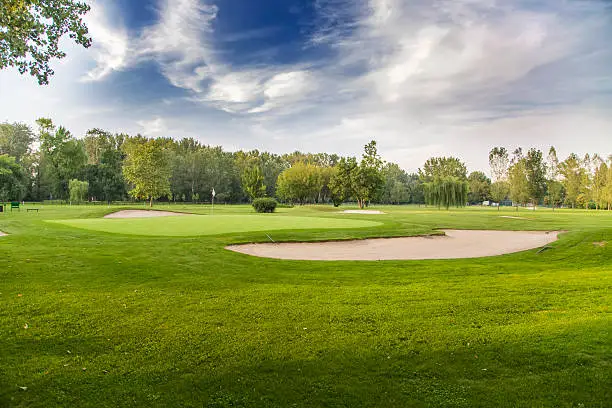 Initiation Fee: $10,000
Monthly Dues: $500
Annual Food and Beverage Minimum: $2,000
It is important to note that these are just estimates and rumors, and the actual membership costs and dues may vary depending on the type of membership you choose and other factors.
Here are some additional things to keep in mind about Rolling Hills Country Club membership:
The club has a strict dress code, both on and off the golf course.
Members are required to participate in a certain number of social events each year.
The club has a strong commitment to family-friendly activities.
Rolling Hills Country Club Amenities
Rolling Hills Country Club in Monroe, North Carolina, offered a range of amenities typically associated with private golf and country clubs.
Here are some of the amenities commonly found at such clubs:
Championship Golf Course: Rolling Hills Country Club's primary attraction is its 18-hole championship golf course, designed by William B. Lewis. This course likely includes well-maintained fairways, challenging holes, and beautiful scenery.
Practice Facilities: Most country clubs provide practice facilities, such as driving ranges, putting greens, and chipping areas, to help members improve their golf skills.
Clubhouse: The clubhouse serves as the central hub for socializing, dining, and relaxation. It often includes:
Dining options, including formal and casual restaurants.
Private event spaces for weddings, parties, and meetings.
Pro shop for golf equipment and attire.
Locker rooms and showers.
Lounge areas and bars for members to unwind.
Tennis Courts: Many country clubs offer tennis facilities, which may include both hard and clay courts. Lessons and tournaments may also be available.
Swimming Pool: A pool area with lounge chairs, often accompanied by a poolside bar or restaurant, provides a space for relaxation and recreation.
Fitness Center: Some clubs feature fitness facilities equipped with state-of-the-art exercise equipment, group fitness classes, and personal training services.
Social Events: Country clubs often host a variety of social events throughout the year, including holiday parties, themed dinners, and family-oriented activities.
Junior Programs: Clubs may offer junior golf and tennis programs to encourage young members' involvement in sports and provide a family-friendly environment.
Member Events: Exclusive member events like golf tournaments, leagues, and member-guest tournaments are common to foster a sense of community and friendly competition.
Private Dining Rooms: Private dining rooms can be used for special occasions and private gatherings.
Wellness Facilities: Some clubs have spa facilities or wellness programs to help members relax and rejuvenate.
Guest Accommodations: In some cases, country clubs may offer guest rooms or accommodations for members' out-of-town guests.
Rolling Hills Country Club Event Information and Dining Options
Rolling Hills Country Club typically offers a variety of events and celebrations throughout the year, catering to the interests and preferences of its members. While the specific events may vary from year to year, here are some common types of events that members can often celebrate at country clubs like Rolling Hills:
Golf Tournaments: Golf enthusiasts can participate in or attend a range of golf tournaments, including member-only competitions, charity golf events, and guest-invitational tournaments.
Holiday Parties: Celebrate major holidays like Christmas, New Year's Eve, Independence Day, and Thanksgiving with themed parties and special dining options.
Themed Dinners: Enjoy special evenings featuring themed dinners, wine tastings, or gourmet dining experiences, often paired with live music or entertainment.
Family Events: Family-oriented events such as picnics, barbecues, pool parties, and children's activities are often organized to promote a sense of community among members and their families.
Anniversary Celebrations: Some country clubs host anniversary parties to commemorate the club's founding or other significant milestones.
Special Occasion Parties: Members can celebrate personal milestones like birthdays, anniversaries, and graduations by hosting private parties or reserving event spaces.
Charity Events: Many country clubs actively engage in charitable activities, including fundraising events, galas, and auctions to support local causes and organizations.
Social Mixers: Regular social events like cocktail parties, networking mixers, and themed social evenings provide opportunities for members to connect and socialize.
Golf Clinics and Lessons: Golf clinics, workshops, and lessons led by professional golf instructors are often organized to help members improve their golf skills.
Sports Viewing Parties: Gather with fellow sports enthusiasts to watch major sporting events on big screens in a club lounge or bar.
Art and Cultural Events: Some clubs host art exhibitions, cultural performances, and lectures to provide a well-rounded cultural experience.
Wellness Programs: Enjoy health and wellness events such as fitness classes, yoga sessions, and wellness seminars.
Member-Guest Tournaments: These events encourage members to invite guests to participate in friendly golf competitions and enjoy club amenities.
Private Events: Members can book private events such as weddings, receptions, business meetings, and private parties in designated club event spaces.
Rolling Hills Country Club typically offers a range of dining options to cater to the tastes and preferences of its members and guests. While specific dining offerings can vary from club to club and may change over time, here are some common dining options that you might find at Rolling Hills:
Formal Dining: Many country clubs have a formal dining room where members can enjoy fine dining experiences. These meals often come with a more extensive menu, and elegant ambiance, and may have a dress code.
Casual Dining: There is often a more relaxed dining option, such as a grill or pub-style restaurant, where members can enjoy a casual meal in a laid-back atmosphere. This is often a great choice for a quick bite or a more informal gathering.
Outdoor Dining: Some clubs offer outdoor patio or terrace areas where members can dine while enjoying the scenic views of the golf course or the club's surroundings. Outdoor dining can be a popular choice during pleasant weather.
Clubhouse Bars: The clubhouse may include bars or lounges where members can relax, have a drink, and socialize with friends and fellow members. These areas may offer a selection of cocktails, wines, and beverages.
Private Dining: Private dining rooms are often available for special events, private parties, business meetings, or intimate gatherings. These spaces provide a more exclusive and personalized dining experience.
Poolside Snacks: If the club has a swimming pool, there may be a poolside snack bar or restaurant where members can enjoy refreshments, light snacks, and meals while lounging by the pool.
Catering Services: Rolling Hills Country Club often provides catering services for both on-site and off-site events. Members can take advantage of these services to host private gatherings, parties, and special events.
Specialty Menus: Throughout the year, the club may offer specialty menus or themed dining events, such as wine dinners, holiday buffets, and seasonal culinary experiences.
Children's Menus: To accommodate families, some country clubs offer children's menus with kid-friendly options for younger members.
Rolling Hills Country Club Dress Code and Guest Policy
The dress code and guest policy at Rolling Hills Country Club, like at many private clubs, are designed to maintain a certain level of decorum and respect for the club's traditions and standards.
Here's a general overview of what you might expect:
Dress Code:
Golf Attire: Proper golf attire is typically required on the golf course. This often includes collared shirts for men and appropriate golf shirts for women, golf shorts or slacks, and golf shoes with soft spikes. Denim, cargo shorts, and athletic wear are usually not allowed on the golf course.
Casual Dining: For casual dining areas, such as grill rooms or outdoor dining, country clubs often have a more relaxed dress code. Casual, neat attire is usually acceptable, but it should still be in good taste. This might include collared shirts, neat jeans, and casual footwear.
Formal Dining: In formal dining areas, a more upscale dress code is typically enforced. This often means business-casual or semi-formal attire. Men might be required to wear a jacket and tie, while women might choose elegant dresses or slacks.
Footwear: Appropriate footwear is essential. Golf shoes with soft spikes are typically required on the golf course, and sneakers or sandals may not be allowed in certain areas like formal dining rooms.
Hats and Headgear: Hats should be removed in indoor dining areas.
Guest Policy:
Accompanied by Members: Guests are often welcome but must be accompanied by a member of the club. The member is typically responsible for their guest's conduct and adherence to the club's rules and policies.
Limits on Frequency: There may be limits on how often the same guest can be invited by a member within a certain timeframe.
Registration: Guests usually need to be registered with the club in advance. This may involve providing the guest's name and contact information.
Charges: Some clubs may charge guests a fee for using the club's facilities or services.
Restrictions: Certain areas or events within the club may have guest restrictions, and there may be limitations on the number of guests a member can bring to specific events.
Rolling Hills Country Club in Monroe, North Carolina, represents a distinguished destination where the timeless traditions of golf, community, and social elegance come together. With a rich history, a picturesque golf course designed by architect William B. Lewis, and a wide range of amenities, Rolling Hills offers its members an oasis of recreation and refinement.
From championship golf and social events to diverse dining options, it caters to the interests and preferences of its community. While specific details may evolve over time, the club's commitment to providing an exceptional experience remains unwavering. Rolling Hills Country Club invites members and guests to embrace Southern hospitality and savor the joys of leisure in a truly exceptional setting.
Disclaimer: CountryClubMag.com is an independent resource and is not associated with any of the clubs on this website. Club initiation and membership cost information are estimates only and should not be relied upon for making club membership decisions.