Disclaimer: CountryClubMag.com is an independent resource and is not associated with any of the clubs on this website. Club initiation and membership cost information are estimates only and should not be relied upon for making club membership decisions.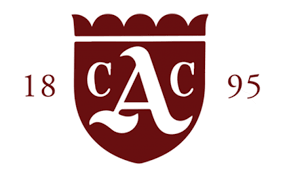 Ardsley Country Club, nestled in the picturesque town of Dobbs Ferry, New York, is a prestigious and historic haven for golf enthusiasts and those seeking an elegant escape. With a rich tradition dating back to its founding in 1895, this exclusive country club offers a perfect blend of championship golf, luxurious amenities, and a stunning natural backdrop.
Whether you're a passionate golfer looking for a challenging round on the meticulously manicured fairways or a member seeking a tranquil retreat with family and friends, Ardsley Country Club provides an unparalleled experience of leisure and sophistication in a captivating setting.
Ardsley Country Club History and Founding
Ardsley Country Club, situated in Dobbs Ferry, New York, boasts a rich history that dates back to its founding in 1895. Established as a response to the rising popularity of golf in the late 19th century, the club quickly gained prominence as one of the premier golf destinations in the region.
The esteemed architect, Willie Dunn Jr., was commissioned to design the original golf course at Ardsley. Dunn, a prominent figure in the early days of American golf course architecture, crafted a layout that made the most of the club's picturesque and hilly terrain. His innovative design integrated natural features, creating a challenging and scenic course that has been cherished by golfers for generations.
Ardsley Country Club has continued to evolve over the years, maintaining its commitment to excellence in both golf and amenities. Its storied history and enduring dedication to providing a world-class experience make it a cherished institution in the world of golf and a symbol of timeless elegance in the Dobbs Ferry community.
Famous Golf Tournament held at Ardsley Country Club
Ardsley Country Club in Dobbs Ferry, New York, has been the proud host of several prestigious golf tournaments over the years, solidifying its reputation as a premier golf destination. One of the most notable tournaments held at the club was the 1919 PGA Championship. This historic event featured some of the finest professional golfers of the era and marked a significant moment in the club's history.
The 1919 PGA Championship at Ardsley Country Club saw the legendary Walter Hagen emerge as the victor, securing his fifth consecutive PGA Championship title. Hagen's win at Ardsley cemented his status as one of the greatest golfers of his time and further elevated the club's standing as a championship-caliber venue.
Ardsley's hosting of the 1919 PGA Championship remains a proud and memorable chapter in the club's history, serving as a testament to its role in the rich tapestry of golf in the United States.
Ardsley Country Club Membership Costs and Dues
As with most private clubs, the specific membership costs and dues for Ardsley Country Club are not publicly disclosed. However, based on research and estimates from various sources, the following information can be provided: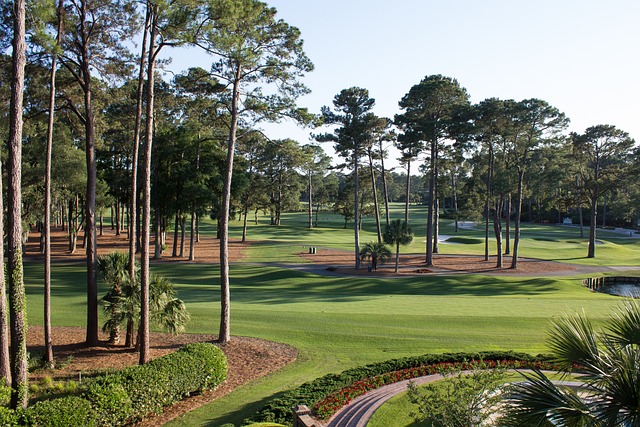 Estimated Initiation Fee: $25,000 – $50,000
Estimated Monthly Dues: $1,000 – $2,500
Additional Fees:
Dining fees
Golf cart fees
Locker fees
Social events fees
Rumored Costs:
Initiation fee: $100,000
Monthly dues: $3,000
It is important to note that these are just estimates and may not reflect the actual costs of membership.
Here are some additional details about the club's membership policies:
The club has a waiting list for all membership categories.
Applicants must be sponsored by two current members.
Applicants must be interviewed by the membership committee.
The club does not discriminate on the basis of race, religion, color, national origin, gender, sexual orientation, or marital status.

Ardsley Country Club Amenities
Ardsley Country Club offers a wide range of amenities designed to provide a comprehensive and luxurious experience for its members. While the specific amenities may evolve over time, here are some typical amenities you might find at a country club like Ardsley:
Championship Golf Course: Ardsley is renowned for its meticulously maintained golf course, which often includes 18 holes of challenging play set amidst beautiful natural landscapes.

Practice Facilities: Golfers can enjoy practice areas such as driving ranges, putting greens, and chipping areas to hone their skills.

Clubhouse: A well-appointed clubhouse often serves as the central hub for members, providing dining options, social spaces, and event venues.

Fine Dining: The club may offer formal and casual dining options, often with a focus on culinary excellence.

Tennis and Other Sports: Some country clubs, including Ardsley, may feature tennis courts, swimming pools, and other recreational facilities.

Fitness Center: Modern fitness centers with state-of-the-art equipment and fitness classes are common amenities at many country clubs.

Social and Event Spaces: Facilities for private events, weddings, and social gatherings are often available for members.
Junior Programs: Country clubs may offer junior golf and tennis programs, as well as family-oriented activities.

Spa and Wellness: Some clubs include spa services and wellness facilities for members to relax and rejuvenate.

Concierge Services: Exclusive concierge services to cater to members' needs, such as tee time reservations, event planning, and more.

Networking and Social Events: Country clubs often host a variety of social and networking events, from themed parties to holiday celebrations.

Pro Shops: Pro shops offer golf and tennis equipment, apparel, and accessories for members.

Locker Rooms: Well-appointed locker rooms provide a comfortable space for members to change and store personal items.

Ardsley Country Club Event Information and Dining Options
Ardsley Country Club typically offers a variety of events and occasions for members to celebrate. The specific events and celebrations can vary from year to year, but here are some common types of events you might enjoy at a country club like Ardsley:
Golf Tournaments: Ardsley Country Club often hosts a range of golf tournaments and competitions for members. These events can include club championships, member-guest tournaments, and charity golf outings.

Tennis Tournaments: If the club has tennis facilities, members may participate in tennis tournaments and leagues, and you can celebrate your victories or simply enjoy the camaraderie of the game.

Social Events: Country clubs frequently organize social events throughout the year, such as themed parties, dances, and special evenings dedicated to members' enjoyment.

Holiday Celebrations: Many clubs offer holiday-themed events for major holidays like Thanksgiving, Christmas, New Year's Eve, and more. These may include special dinners, parties, and family-friendly activities.

Family Days: Family-oriented events and days where members can bring their loved ones to enjoy activities, games, and entertainment.

Member Birthdays and Anniversaries: Some country clubs have a tradition of acknowledging and celebrating members' birthdays or milestone anniversaries with the club.

Wine Tastings: Wine enthusiasts may have the opportunity to attend wine-tasting events, often featuring a selection of fine wines paired with gourmet food.

Educational Seminars: Clubs may organize informative seminars or workshops on various topics, from golf and tennis techniques to cooking and wine pairing.

Live Entertainment: Clubs occasionally host live music events, concerts, or performances, providing members with an opportunity to enjoy the arts.

Charity and Fundraising Events: Ardsley Country Club may hold charity fundraisers, galas, or events to support local causes and nonprofit organizations.

Sporting Events: Some clubs organize outings to attend professional sporting events, such as baseball games or golf tournaments.

Themed Parties: Clubs often host themed parties, such as costume parties, summer luaus, or holiday-themed gatherings.
Ardsley Country Club typically offers a range of dining options to cater to its members' culinary preferences. While the specific dining options and menus may vary over time, here are some common dining options you might find at the club:
Fine Dining: Ardsley Country Club often features an elegant dining room where members can enjoy gourmet meals in a formal setting. This is an ideal option for special occasions or upscale dining experiences.

Casual Dining: For more relaxed and everyday dining, the club may provide a casual dining area or bistro. This is a great choice for members seeking a comfortable, informal meal.

Bar and Lounge: Many country clubs have a bar and lounge area where members can unwind, socialize, and enjoy light bites and beverages. This is often a popular spot for pre-dinner cocktails and mingling.

Outdoor Dining: If the club has a scenic outdoor area, members may have the option to dine al fresco, taking in the beautiful views while enjoying their meals.

Private Dining: Ardsley Country Club may offer private dining rooms for intimate gatherings, special occasions, or private events.

Catering Services: The club's dining services may extend to catering for events held on the premises, including weddings, corporate meetings, and other private gatherings.

Seasonal Menus: Menus at the club may change with the seasons to incorporate fresh, locally sourced ingredients and offer variety to members.

Theme Nights: Some clubs host theme nights or special dining events, such as wine and dine evenings, seafood buffets, or international cuisine nights.

Brunch and Breakfast: Depending on the club's schedule, members may have the option to enjoy weekend brunch or breakfast options.

Family Dining: Family-friendly dining options may be available, with a menu that caters to both adults and children.

Ardsley Country Club Dress Code and Guest Policy
The dress code and guest policy at Ardsley Country Club, like at many private country clubs, are typically designed to maintain a certain level of decorum and respect for the club's traditions and standards.
Here's a general guideline of what you might expect at a country club like Ardsley:
Dress Code:
Golf Attire: Proper golf attire, including collared shirts, golf slacks or shorts, and golf shoes with soft spikes, is often required on the golf course. T-shirts, jeans, and athletic wear may not be allowed on the golf course.

Casual Dining: Casual dining areas may have a more relaxed dress code, allowing smart casual attire such as collared shirts, dress shorts, and neat, clean, and non-ripped jeans.

Fine Dining: Fine dining areas generally have a more formal dress code, requiring business casual or formal attire. Jackets and ties for gentlemen and appropriate attire for ladies are common.

Footwear: Dress shoes or clean, non-spike athletic shoes are usually required in indoor dining areas. Golf shoes and flip-flops are typically not permitted.
Guest Policy:
Accompanied Guests: Many country clubs allow members to bring guests, but the policies can vary. Members often need to accompany their guests and are responsible for their behavior.

Limit on Guest Visits: There may be a limit on how frequently a guest can visit the club, especially if they are not accompanied by a member.

Advance Reservations: Members might be required to make advance reservations for guests to use the club's facilities.

Guest Fees: Some clubs charge guest fees for the use of certain amenities or services, such as the golf course or dining facilities.

Compliance with Rules: Guests are generally expected to adhere to the club's rules and policies regarding attire, behavior, and etiquette.
Ardsley Country Club, located in Dobbs Ferry, New York, is a distinguished and historic institution that offers an exceptional blend of championship golf, luxurious amenities, and a tradition of elegance. With a rich history dating back to its founding in 1896 and a legacy of hosting significant golf events, Ardsley has earned a well-deserved reputation as a premier country club.
Its picturesque setting, diverse amenities, and commitment to excellence make it a cherished destination for members seeking both leisure and sophistication. Whether you're a passionate golfer, a social enthusiast, or simply in search of an exclusive retreat, Ardsley Country Club continues to provide an enduring experience of excellence in a captivating setting.
Disclaimer: CountryClubMag.com is an independent resource and is not associated with any of the clubs on this website. Club initiation and membership cost information are estimates only and should not be relied upon for making club membership decisions.