Disclaimer: CountryClubMag.com is an independent resource and is not associated with any of the clubs on this website. Club initiation and membership cost information are estimates only and should not be relied upon for making club membership decisions.
Welcome to the world of Corpus Christi Country Club!
In this article, we'll explore the many exciting features and offerings that make this club a vibrant hub for sports, leisure, and social activities.
From golf and tennis to swimming and fine dining, Corpus Christi Country Club has something for everyone.
Join us as we dive into the rich history, modern amenities, and all the ways you can enjoy the outdoors and community spirit at this exceptional establishment.
History
Over the past six decades, the journey of Corpus Christi Country Club has woven a rich tapestry of development and transformation.
From its humble beginnings in 1909 as a nine-hole course designed by Fred McLeod, located on North Beach, to its present state nestled on Everhart Road, the club's history is marked by resilience and growth.
The club faced a setback in 1919 when the devastating Florida Keys hurricane obliterated the course, leaving behind a trail of destruction across various regions.
However, it wasn't until 1921 that the club was reestablished, and a new nine-hole course designed by John Bredemus emerged on Up River Road. This course garnered recognition as one of the nation's finest at the time.
By 1938, the course expanded to 18 holes, accompanied by amenities such as a swimming pool, clubhouse, and tennis courts.
In 1963, the club embarked on a transition to its current location on Everhart Road. This marked a significant shift from an outlying area to the heart of Corpus Christi.
Under the skilled hands of renowned designer Robert Trent Jones Sr., the new course materialized from a cotton field and opened its fairways in January 1965.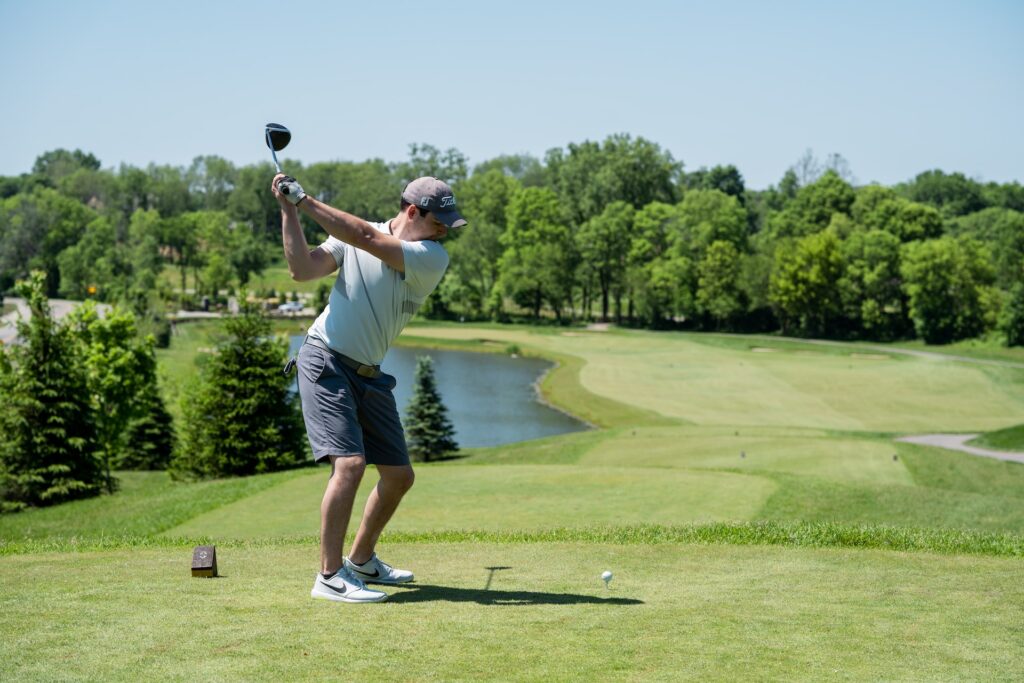 Architectural Highlights and Events
The club's architectural footprint showcases a thoughtfully designed Junior Olympic-sized swimming pool, six tennis courts, and an expansive clubhouse that fosters a sense of community.
The course itself underwent modernization in 2022, as golf course architect Chet Williams revitalized greens, bunkers, fairways, and tee boxes.
This transformation aimed to maintain harmony with the coastal plain landscape while elevating the golfing experience.
Throughout its history, Corpus Christi Country Club has been a hub for various prestigious events, including those on the Texas PGA Tour, LPGA Tour, and more.
The journey continues as the club envisions a new chapter with plans to construct a new clubhouse. This forward-looking spirit echoes the club's legacy of adapting to changing times while remaining rooted in its values.
From its early days on North Beach to its present prominence, Corpus Christi Country Club's story exemplifies not just its resilience, but its commitment to creating a vibrant and welcoming space for generations of members to come.
Let's take a closer look at the Club's membership options and amenities.
Membership
To apply for membership at Corpus Christi Country Club, you'll need to provide the following items with your application:
Names of two current CCCC members who will act as your sponsors, one of whom must be an Active Shareholder/Company Sponsor.
A photograph of the primary applicant.
Payment in the form of a check or credit card authorization covering the initiation fee, first-month's dues, capital fund fee, and applicable taxes. (Note that taxes apply to the initiation fee, first-month's dues, and capital fund fee. Stock fees are exempt from taxes.)
The Membership Director can assist you in getting introduced to CCCC members who could potentially sponsor your application or sign as voting members.
It's important to know that CCCC retains the right to conduct inquiries into an applicant's character, reputation, personal traits, lifestyle, and financial standing.
Upon completing these steps, your name will be displayed on the Club's bulletin board, and your application will be reviewed by the Membership Committee on the second Thursday of the month.
If approved, it will then be presented to the Board of Governors for consideration on the fourth Thursday of the month. Once your membership application is approved, you'll receive a formal invitation to join the club.
Amenities
The club's outstanding amenities include a premier tennis facility in South Texas, comprising 9 championship hard courts, 2 European red clay courts, 1 pickleball court, and 1 backboard/basketball court.
With its array of offerings, the Corpus Christi Country Club stands as a prime destination for outdoor sports in the city.
Golf Course
Featuring an 18-hole golf course designed by Robert Trent Jones, the Corpus Christi Country Club consistently earns the title of "Best of the Best" golf course in the city.
With a storied history of golf on the Coastal Bend, the Corpus Christi Country Club provides an environment for golfers to compete at elite levels, enhance their skills regardless of expertise, build friendships, and enjoy themselves.
Diverse Activities
Members have access to a plethora of engaging activities at the club.
The range of club-sponsored events includes:
Two-person scrambles
Two-person best ball tournaments
The fall Member/Member competition, and
The Men's Member Guest event known as The Burke Cup, named after the esteemed former Head PGA Golf Professional, Tommy Burke.
The Men's Golf Association offers weekly and monthly games accompanied by social gatherings, while the Women's Golf Association focuses on fun-oriented golf activities that welcome all women golfers.
Enhancing Skills
The club provides various avenues for members to enhance their golf skills, such as Workshops, Player Academies, and Individual Lessons.
Workshops cover different topics related to short game or full swing techniques.
The CCCC Junior Golf Academy and Ladies Golf Academy, both powered by Operation 36, are designed to help players achieve scores of 36 or less on 9 holes.
Starting from 25 yards, players progressively move to longer distances upon achieving the target score.
This approach not only fosters skill development but also creates an enjoyable learning experience for everyone involved.
Swimming Retreat
An ideal oasis to unwind, savor refreshments, and indulge in delicious cuisine.
Discover the ultimate leisure spot at the Corpus Christi Country Club's Swim Pool Facility, offering an inviting haven for families and individuals seeking a rejuvenating and enjoyable day by the pool.
Featuring a 50-yard pool with 5 lanes, the swimming facility offers abundant room for swimmers of various skill levels to relish a revitalizing swim in the water.
Fitness
Experience the cutting-edge Corpus Christi Country Club Fitness center, a modern facility designed to elevate your fitness regimen.
The center is outfitted with a diverse selection of workout equipment, featuring Precor Cardio machines, Nautilus Nitro Evo weight machines, and a range of free weights.
This array of machines is meticulously crafted to offer our members a holistic exercise routine that effectively engages all major muscle groups in their body.
Dining & Social Events
Savor exquisite cuisine and enjoy a year-round lineup of social occasions at CCCC.
Indulge in exceptional dining experiences at Corpus Christi Country Club, whether you're joining your friends in the grill, pub, or unwinding after a round of golf at the men's 19th hole.
With a rich calendar of events, there's always something exciting happening to enhance your social life.
Tennis and Pickleball
Experience the newly revamped tennis facilities and the impressive tennis offerings at Corpus Christi Country Club, which features ten recently renovated lighted tennis courts and four pickleball courts.
Among these, two courts are surfaced with Italian Red Clay, one with Pro-Cushion, and seven are hard courts.
The Club's exceptional amenities also encompass a signature pickleball court and three Pro-Cushion pickleball courts.
The team of six USPTA Certified Tennis Professionals provides top-quality private and group lessons catering to all levels and age groups.
Dress Code
Proper golf clothing is a must on the golf course, practice range, and putting greens for all members and their guests. Refer to the following:
For men:
Shirts with collars and sleeves, mock necks, turtlenecks
Slacks, Bermuda shorts, or similar mid-thigh length shorts
Cargo shorts and workout attire are not allowed
For women:
Dresses, skirts, shirts, slacks, mid-thigh length shorts
Blouses, sleeveless tops are acceptable
Workout clothes are not permitted
Guest Policy
According to the Club's By-laws, active members can bring adult guests to the Club. The Board of Governors sets the rules for this.
Each guest can use Club privileges for up to two weeks per visit. Guests usually need to be with the member or an immediate family member while using the Club facilities.
If needed, they can make special arrangements with the General Manager.
Final Thoughts
In conclusion, Corpus Christi Country Club stands as a testament to decades of sporting excellence, community connection, and the pursuit of leisure.
As you've discovered, this club isn't just a place to play; it's a place to thrive, build friendships, and create lasting memories.
Whether you're honing your swing on the golf course, enjoying a match on the tennis courts, basking in the pool's refreshing waters, or savoring fine cuisine, Corpus Christi Country Club welcomes you into a world where sports, relaxation, and camaraderie intersect in harmony.
Come and explore everything this remarkable club has to offer and become part of its enduring legacy.