Disclaimer: CountryClubMag.com is an independent resource and is not associated with any of the clubs on this website. Club initiation and membership cost information are estimates only and should not be relied upon for making club membership decisions.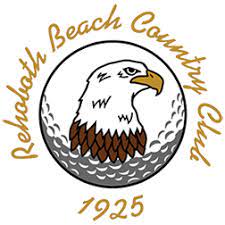 Welcome to the epitome of coastal elegance and refined leisure – the Rehoboth Beach Country Club in Rehoboth Beach, Delaware. Nestled along the picturesque shores of the Atlantic, this exclusive haven invites you to experience a harmonious blend of pristine natural beauty and timeless sophistication. With its rich history dating back to 1925, the Rehoboth Beach Country Club has become a cherished destination where members and guests alike come to unwind, indulge, and create lasting memories.
Whether you're seeking a round of golf on our meticulously designed course, savoring exquisite culinary creations, or simply relishing the tranquil ocean vistas, every visit promises an escape into a world of coastal charm and premier relaxation.
Rehoboth Beach Country Club History and Founding
Founded in 1925, the Rehoboth Beach Country Club (RBCC) holds a storied history as a premier destination for leisure and recreation in the heart of Rehoboth Beach, Delaware. Conceived as a haven for those seeking an escape from the bustle of city life, RBCC was established with the vision of providing a refined sanctuary where members could embrace the coastal beauty and partake in an array of recreational activities.
The visionary behind the creation of Rehoboth Beach Country Club was William Flynn, a renowned architect celebrated for their expertise in blending architectural elegance with natural landscapes. William Flynn ingeniously designed RBCC to seamlessly integrate with the surrounding coastal environment, crafting a harmonious coexistence between the manicured greens and the sweeping ocean views. The architectural elements employed by William Flynn evoke a sense of timeless charm, capturing the essence of both classic and modern design principles.
Throughout the years, RBCC has undergone various expansions and improvements, each carefully curated to enhance the member experience while preserving the club's original allure. The club's facilities, including its distinctive clubhouse, championship golf course, tennis courts, and more, have been thoughtfully developed to cater to the diverse interests of its esteemed members.
As you step onto the grounds of the Rehoboth Beach Country Club, you embark on a journey through time, where the architectural brilliance of William Flynn converges with the rich history of this coastal sanctuary, creating an atmosphere of refined relaxation and unmatched elegance.
Famous Golf Tournament held at Rehoboth Beach Country Club
There have been no major professional golf tournaments held at Rehoboth Beach Country Club (RBCC). However, the club has hosted a number of amateur and celebrity tournaments over the years, including:
The Rehoboth Beach Open was an amateur tournament that was held annually from 1966 to 1993.

The DuPont Cup was a celebrity tournament that was held annually from 1982 to 1994.

The Rehoboth Beach Pro-Am, a tournament that featured professional golfers playing with amateurs. The tournament was held from 1988 to 2000.

The Rehoboth Beach Celebrity Invitational was a tournament that featured celebrities playing with amateurs. The tournament was held from 2001 to 2008.
RBCC is also a popular destination for corporate outings and golf schools. The club has hosted a number of corporate outings for companies such as DuPont, AstraZeneca, and Bank of America. RBCC also offers a variety of golf schools for golfers of all skill levels.
While RBCC has not hosted any major professional golf tournaments, it is a well-respected club with a rich history of hosting amateur and celebrity tournaments. The club's 18-hole championship golf course is a challenging test of golf, and the clubhouse offers a variety of amenities for members and their guests.
Rehoboth Beach Country Club Membership Costs and Dues
The estimated and rumored membership costs and dues at Rehoboth Beach Country Club (RBCC) are as follows: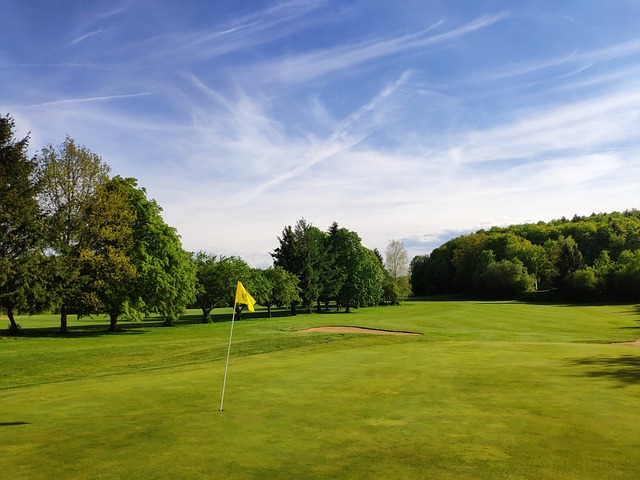 Initiation fee:

Regular golf: $25,000
Social: $4,900
Clubhouse: $1,900


Annual dues:

Regular golf: $12,000
Social: $5,500
Clubhouse: $3,000
These costs are subject to change, and the club may offer discounts to members who are younger than 35 years old or who are the child or grandchild of a current member.
Here are some additional things to keep in mind about membership costs and dues at RBCC:
The initiation fee is a one-time payment that is made when you join the club.
Annual dues are paid monthly.
The club may also charge additional fees for things like golf cart rentals, food and beverage, and social events.
The club reserves the right to change membership costs and dues at any time.
If you are considering joining RBCC, it is important to factor in the cost of membership when making your decision. Membership at a private club can be expensive, but it can also be a great way to enjoy a variety of amenities and activities.
Rehoboth Beach Country Club Amenities
Rehoboth Beach Country Club (RBCC) offers a range of amenities to provide a well-rounded and enjoyable experience for its members.
Here are some of the amenities that RBCC has traditionally offered:
Championship Golf Course: Rehoboth Beach Country Club likely features an 18-hole championship golf course designed to offer both challenge and enjoyment to golfers of all skill levels.

Clubhouse: A clubhouse serves as the social and recreational hub of the club. It's a place where members can gather, dine, and enjoy various activities. The clubhouse might include dining areas, lounges, event spaces, and pro shops.

Tennis Facilities: RBCC may offer tennis courts for members to enjoy the sport, whether for friendly matches or competitive play.

Swimming Pool: Many country clubs include swimming facilities, such as outdoor pools or even indoor options, where members can relax and cool off.

Fitness Center: Some clubs provide fitness facilities equipped with exercise equipment and spaces for group fitness classes.

Dining Options: Rehoboth Beach Country Club could offer a variety of dining options, including formal dining rooms, casual eateries, and perhaps even outdoor dining spaces with scenic views.

Social Events: The club likely hosts social events throughout the year, ranging from themed parties and holiday celebrations to community gatherings.

Pro Shop: If RBCC features golf or tennis facilities, there would likely be a pro shop where members can purchase equipment, apparel, and accessories.

Junior Programs: Many country clubs offer junior programs for young members, including golf and tennis lessons, camps, and other activities.

Private Events: Rehoboth Beach Country Club might have facilities available for private events, such as weddings, corporate gatherings, and other special occasions.
Rehoboth Beach Country Club Event Information and Dining Options
The Rehoboth Beach Country Club (RBCC) likely hosts a variety of events throughout the year to cater to the interests and preferences of its members. While specific events may vary, here are some common types of celebrations and events that you might find at RBCC or a similar country club:
Golf Tournaments: Rehoboth Beach Country Club may organize a series of golf tournaments, ranging from friendly member competitions to more formal tournaments with various formats.

Holiday Celebrations: Special events and dinners for holidays like Thanksgiving, Christmas, New Year's Eve, Easter, and Independence Day.

Themed Parties: Fun and festive-themed parties, such as Hawaiian luaus, costume parties, or retro-themed events.

Wine Tastings: Wine tasting events featuring a selection of wines paired with delicious food offerings.
–
Fine Dining Experiences: Elegant dinners showcasing gourmet cuisine and wine pairings, often held in the club's formal dining areas.

Live Entertainment: Musical performances, live bands, and dance nights for members to enjoy a night of entertainment and socializing.

Family Days: Events focused on families, including activities for children, family-friendly entertainment, and special menus.

Sports and Fitness Events: Fun sports events like tennis mixers, golf scrambles, and fitness challenges to promote an active lifestyle.

Charity Fundraisers: Events dedicated to raising funds for charitable causes, which may include auctions, galas, and benefit dinners.

Cooking Classes: Culinary workshops and cooking classes where members can learn from professional chefs and improve their culinary skills.

Art and Cultural Events: Art exhibitions, gallery openings, and cultural events that celebrate local artists and promote creative expression.
–
Lectures and Workshops: Educational and informative sessions on topics such as health and wellness, finance, travel, and more.

Anniversary and Milestone Celebrations: Special events to celebrate the club's anniversary or significant milestones in its history.

Member Appreciation Days: Exclusive events to show appreciation to the club's members, featuring special perks, discounts, and activities.

Summer BBQs and Picnics: Casual outdoor gatherings with barbecues, picnics, and outdoor games during the warmer months.
Please note that the specific events offered by RBCC can change from year to year, and the availability of certain events may depend on factors such as the season, member preferences, and club management decisions.
Rehoboth Beach Country Club (RBCC) or a similar country club. Dining options can vary widely based on the club's facilities, culinary offerings, and member preferences.
Formal Dining Room: A refined setting for upscale dining experiences, often featuring a carefully crafted menu, fine wines, and elegant ambiance. This is typically reserved for special occasions and gourmet dining.

Casual Dining: Relaxed and comfortable dining areas where members can enjoy a variety of dishes in a more laid-back atmosphere. This could include daily dining for lunch and dinner.

Outdoor Patio or Terrace: A scenic outdoor setting for members to dine al fresco while enjoying views of the golf course, landscapes, or surrounding scenery.

Bar and Lounge: A gathering place for members to socialize, enjoy drinks, and perhaps order lighter fare such as appetizers, sandwiches, and bar snacks.

Buffets and Brunches: Special buffet-style meals are offered on weekends or during holidays, including brunches with a variety of breakfast and lunch options.

Private Dining Rooms: Exclusive spaces are available for members to host private events, business meetings, or intimate gatherings.

Theme Nights: Occasional-themed dining events featuring cuisine from different cultures, special seasonal ingredients, or specific culinary themes.

Chef's Table Experience: An opportunity for members to have a unique dining experience, often with a customized menu prepared by the chef.

On-the-Go Options: Grab-and-go stations or quick-service counters for members seeking a convenient and fast dining experience.

Member Events: Dining options that are integrated into club events, such as wine and dine evenings, cooking classes, and tasting sessions.

Catering Services: The club may offer catering services for private events, weddings, and other special occasions both on and off the premises.
Rehoboth Beach Country Clubb Dress Code and Guest Policy
Here's a general overview of what you might expect:
Dress Code: Country clubs often have dress codes that apply to different areas of the club, including the clubhouse, golf course, tennis courts, and dining facilities. Here's a typical dress code you might encounter at RBCC or a similar club:
Clubhouse and Dining: Smart-casual or business-casual attire is often required. This might include collared shirts, slacks, khakis, dresses, skirts, and blouses. Denim, shorts, flip-flops, and overly casual or athletic attire might be discouraged in certain areas.

Golf Course: Golfers are typically expected to wear proper golf attire, such as collared shirts, golf pants or shorts, and golf shoes. T-shirts, jeans, and athletic shorts may be restricted on the golf course.

Tennis Courts: Tennis attire, including proper tennis shoes and tennis apparel, is usually required on the tennis courts.

Pool Area: Pool attire, such as swimwear and cover-ups, is generally appropriate in the pool and outdoor areas.
Guest Policy: Country clubs often have guidelines for members bringing guests to the club. While policies can vary, here's a general idea of what the guest policy might entail:
Member Sponsorship: Generally, guests must be sponsored by a club member to visit the club. The sponsoring member is responsible for ensuring that their guests adhere to the club's rules and etiquette.

Limits on Guests: There may be limitations on how often a member can bring the same guest and the number of guests a member can bring at one time.

Registration and Check-In: Guests might need to be registered and checked in at the club's reception or pro shop upon arrival. Some clubs may issue guest passes or wristbands.

Guest Fees: Clubs might charge guest fees or provide guest passes that allow access to specific facilities.

Etiquette: Guests are generally expected to adhere to the same dress code and behavioral standards as club members. Members are responsible for their guests' behavior.
From its architecturally inspired clubhouse to its meticulously designed golf course, Rehoboth Beach Country Club embodies the essence of a coastal sanctuary. The club's commitment to providing a diverse array of amenities, coupled with a dedication to maintaining an inviting atmosphere, ensures that every visit is an experience to be treasured. As the seasons change, so too do the offerings, with a calendar of events and dining experiences that cater to every palate and interest.-
Disclaimer: CountryClubMag.com is an independent resource and is not associated with any of the clubs on this website. Club initiation and membership cost information are estimates only and should not be relied upon for making club membership decisions.
–