Disclaimer: CountryClubMag.com is an independent resource and is not associated with any of the clubs on this website. Club initiation and membership cost information are estimates only and should not be relied upon for making club membership decisions.

Waccabuc Country Club, nestled in the picturesque town of Waccabuc, New York, is a haven of refined elegance and outdoor recreation. This prestigious club, founded in 1913, offers its members and guests a timeless escape to a world of natural beauty and exclusive amenities.
With its lush, rolling fairways, pristine lakes, and a sense of history that permeates the grounds, Waccabuc Country Club beckons those seeking a blend of leisure and tradition in a setting of breathtaking tranquility. Whether you're an avid golfer, a lover of fine dining, or simply yearning for a retreat from the hustle and bustle of city life, Waccabuc Country Club provides an inviting and luxurious experience like no other.
Waccabuc Country Club History and Founding
Waccabuc Country Club, steeped in rich history and timeless charm, was founded in 1913 as a premier private golf and social club in Waccabuc, New York. The club's establishment was the brainchild of several local residents who shared a passion for golf and the desire to create a haven for outdoor recreation in this idyllic countryside setting.
The golf course at Waccabuc Country Club was designed by none other than renowned architect Devereux Emmet, who is celebrated for his exceptional golf course designs during the early 20th century. Emmet's vision for the course has stood the test of time, with its rolling fairways, strategic bunkering, and undulating greens that continue to challenge and delight golf enthusiasts to this day.
Over the years, the club has evolved and expanded to offer a comprehensive range of amenities and activities beyond golf, including fine dining, tennis, and swimming, all while maintaining the spirit of tradition and exclusivity that defines the Waccabuc Country Club experience. With its blend of classic architecture, lush landscapes, and a commitment to preserving its historical legacy, the club remains a treasured retreat for its members and a testament to the enduring allure of this remarkable institution.
Famous Golf Tournament held at Waccabuc Country Club
Waccabuc Country Club is renowned for hosting the Metropolitan Open Championship, a prestigious golf tournament with a storied history. The Metropolitan Open Championship, often referred to as the "Met Open," is one of the most prominent professional golf events in the Metropolitan New York area.
This tournament attracts top professional and amateur golfers from the region and beyond, and it has been hosted at Waccabuc Country Club on multiple occasions. The club's challenging course, designed by the esteemed golf course architect Devereux Emmet, provides a fitting backdrop for this high-caliber competition.
The Met Open serves as a showcase of golfing talent, and its history is closely intertwined with the legacy of Waccabuc Country Club. The tournament's champions have included some of the most notable names in golf, and it continues to be a highly anticipated event in the local golfing calendar, drawing both participants and spectators eager to witness exceptional golf played on the beautiful and demanding grounds of Waccabuc Country Club.
Waccabuc Country Club Membership Costs and Dues
The Waccabuc Country Club does not publicly disclose its membership costs and dues. However, based on information from online sources, it is estimated that the initiation fee is between $50,000 and $100,000, and the annual dues are between $15,000 and $25,000. This is in line with the fees charged at other exclusive country clubs in the Westchester County area.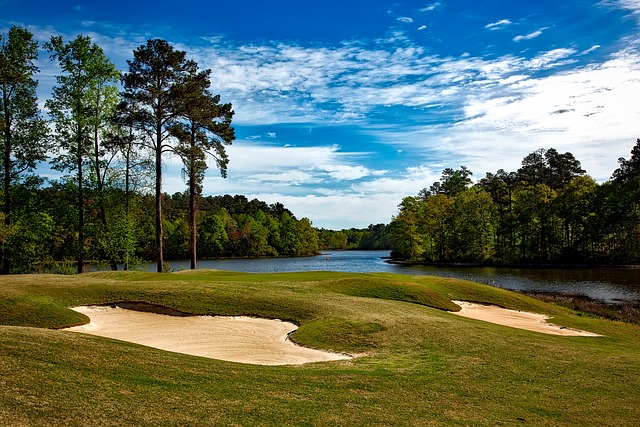 It is important to note that these are just estimates, and the actual costs may vary depending on the type of membership and the number of family members included. The club also has a waiting list for new members, so it may take several years to be approved for membership.
Here is a breakdown of the estimated costs:
Initiation fee: $50,000-$100,000
Annual dues: $15,000-$25,000
Monthly food and beverage minimum: $200-$300
In addition to these fees, members are also responsible for paying for golf carts, caddies, and other incidental charges.
Waccabuc Country Club Amenities
Waccabuc Country Club offers a range of amenities and facilities to provide its members with a well-rounded and enjoyable club experience.
Here are some of the typical amenities that you might find at Waccabuc Country Club:
Golf Course: Waccabuc Country Club boasts a beautifully designed golf course, originally created by renowned golf course architect Devereux Emmet. The course is known for its challenging layout and scenic beauty, making it a focal point for golf enthusiasts.

Dining: The club typically features dining options that cater to various tastes, including formal dining rooms, casual dining areas, and outdoor spaces for al fresco dining. Members can enjoy a diverse range of culinary experiences, often featuring gourmet and seasonal menus.

Tennis: Tennis enthusiasts can make use of well-maintained tennis courts for recreational and competitive play. The club may offer lessons and organize events for players of all levels.

Swimming: Many country clubs, including Waccabuc, have swimming facilities such as pools and sometimes even poolside dining options.

Social Events: Waccabuc Country Club often hosts a variety of social events, including holiday parties, themed dinners, and special gatherings for members to enjoy a sense of community and camaraderie.

Fitness Facilities: Some country clubs provide fitness centers with exercise equipment, fitness classes, and personal training services to help members stay active and healthy.

Junior Programs: Country clubs frequently offer junior golf, tennis, and swimming programs to engage younger members and foster a sense of sportsmanship and skill development.

Pro Shop: Golfers can often find a pro shop on-site where they can purchase golf equipment, apparel, and accessories.

Private Event Spaces: Many country clubs have event spaces that can be rented for private functions, such as weddings, banquets, and corporate events.

Clubhouse: The clubhouse is the heart of the club and typically offers members a place to relax, socialize, and enjoy various amenities and services.

Waccabuc Country Club Event Information and Dining Options
Waccabuc Country Club typically hosts a variety of events and celebrations throughout the year, providing members with opportunities to enjoy social gatherings, special occasions, and shared experiences. While the specific events can vary from year to year, here are some common types of celebrations and events that you might be able to participate in at Waccabuc Country Club:
Holiday Parties: Waccabuc Country Club often hosts holiday-themed events and parties for major holidays like Thanksgiving, Christmas, New Year's Eve, and more. These gatherings are a great way for members to come together and celebrate in a festive atmosphere.

Themed Dinners: The club may organize themed dinners and culinary events featuring special menus, wine pairings, or international cuisines. These dinners provide a unique dining experience.

Social Mixers: Members can often enjoy social mixers and cocktail parties, which encourage networking, mingling, and building connections with fellow members.

Golf Tournaments: Golf enthusiasts can participate in various golf tournaments, which can range from casual club tournaments to more competitive events.

Tennis Events: Tennis players may have the opportunity to join in tennis tournaments, round-robin play, and other organized tennis events.

Family Events: Waccabuc Country Club often plans family-oriented events, such as family fun days, where members of all ages can enjoy activities and entertainment together.

Junior Programs: The club might offer junior golf, tennis, and swimming programs designed for younger members, encouraging skill development and a sense of sportsmanship.

Live Entertainment: Some events may feature live entertainment, such as live music, bands, or DJs, to enhance the atmosphere and keep members entertained.

Wine Tastings: Wine enthusiasts may enjoy wine-tasting events with opportunities to sample a variety of wines and learn about wine pairings.

Charity and Fundraising Events: The club may host charity events or fundraising galas to support local causes or charitable organizations.

Private Celebrations: Members often have the option to book private event spaces for personal celebrations like weddings, anniversaries, and milestone birthdays.

Member Appreciation Events: Waccabuc Country Club may organize events to show appreciation to its members, such as member appreciation days or special member-only gatherings.
Dining options at Waccabuc Country Club typically include a range of choices to cater to different preferences and occasions. While the specific dining options and menus may vary, here are some common dining options you might find at the club:
Formal Dining: Waccabuc Country Club often provides a formal dining experience in elegant dining rooms. This is typically reserved for special occasions, fine dining, and upscale gatherings. The menu may include gourmet cuisine prepared by talented chefs.

Casual Dining: In addition to formal dining, the club usually offers more relaxed and casual dining areas. These spaces provide a comfortable and laid-back setting for members to enjoy a meal. The menu in casual dining areas may feature a variety of dishes, including classic club fare and contemporary favorites.

Outdoor Dining: Many country clubs, including Waccabuc, offer outdoor dining options on patios or terraces. This allows members to enjoy their meals in an alfresco setting while taking in the natural surroundings.

Private Dining: Waccabuc Country Club often has private dining rooms or event spaces that can be reserved for special occasions, such as private parties, business meetings, or family gatherings.

Bar and Lounge: The club may have a bar and lounge area where members can relax, enjoy drinks, and socialize with fellow members. This is a great place to unwind after a round of golf or a tennis match.

Special Theme Nights: Some clubs host special theme nights, such as Italian night, seafood night, or BBQ night, where the menu is centered around a particular theme or cuisine.

Snack Bars: For a quick and casual meal or snack, you might find snack bars on the golf course or near other recreational facilities.

Catering Services: Waccabuc Country Club often provides catering services for private events, including weddings, banquets, and corporate meetings. The catering team can work with you to create a customized menu for your event.

Waccabuc Country Club Dress Code and Guest Policy
Dress codes and guest policies are common at private country clubs like Waccabuc Country Club to maintain a certain level of decorum and uphold the club's standards. While these policies can evolve and may be subject to change, here are some general guidelines you can expect at such a club:
Dress Code:
Golf Attire: On the golf course, members and guests are typically expected to wear proper golf attire. This often includes collared shirts, tailored slacks or golf shorts, golf shoes with soft spikes, and appropriate socks. Tank tops, cutoff shorts, and denim may not be allowed on the golf course. Some clubs may also have specific rules regarding the wearing of hats and visors.

Casual Attire: In casual dining areas or while attending social events, country clubs often have a smart-casual dress code. This typically means neat and presentable attire, including collared shirts and appropriate footwear. The use of denim and athletic wear may be restricted in these areas.

Formal Attire: For formal dining, events, or special occasions, the club may have a more formal dress code that often includes jackets, ties, dresses, and more elegant attire.

Swimwear: When using swimming facilities, appropriate swimwear is generally expected. Club members and guests should wear appropriate swim attire, and cover-ups are often required when transitioning from the pool to indoor facilities.

Tennis Attire: Tennis attire often includes tennis shoes, appropriate tennis clothing, and attire suitable for athletic activity.
Guest Policy:
Most country clubs have a guest policy in place. Members typically have the privilege of inviting guests to the club, but there are usually restrictions on how often a guest can visit and whether they can access all club amenities. The specific guest policy can vary from one club to another.

Reservations are often required when bringing guests to the club, especially for dining or participating in certain club events.

Members are generally responsible for their guests and ensuring that they adhere to the club's rules and dress code.
Waccabuc Country Club stands as a timeless retreat offering a blend of refined amenities and the natural beauty of its surroundings. With a prestigious history, a challenging golf course designed by Devereux Emmet, and a range of social and recreational opportunities, the club embodies the spirit of exclusive leisure.
While the specific details of its amenities, events, and policies may have evolved over time, Waccabuc Country Club continues to be a cherished destination for those seeking an upscale, community-oriented, and picturesque escape from the demands of everyday life.
Disclaimer: CountryClubMag.com is an independent resource and is not associated with any of the clubs on this website. Club initiation and membership cost information are estimates only and should not be relied upon for making club membership decisions.