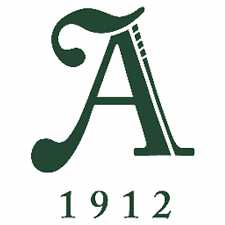 Ansley Golf Club, located in Roswell, Georgia, is a prestigious private golf club known for its exceptional facilities and beautiful surroundings. With its rolling fairways, picturesque water features, and strategically placed bunkers, this course offers a thrilling and memorable golfing experience.
Ansley Golf Club also offers a variety of recreational and fitness facilities to cater to the diverse interests of its members. These amenities include tennis courts, swimming pools, a fitness center, and various social and recreational programs throughout the year. Ansley Golf Club places a strong emphasis on providing personalized service and maintaining a sense of exclusivity. It offers various membership options to suit individual preferences and provides a range of benefits to its members, including access to golf courses, clubhouses, and other amenities, as well as social events and networking opportunities.
Ansley Golf Club History and Founding
Ansley Golf Club has a rich history that dates back to its founding in 1912. The club was established by a group of Atlanta businessmen who shared a passion for golf and sought to create a private golfing sanctuary in the Roswell area.
The club was named after Edwin Forrest Ansley, a prominent Atlanta businessman, and real estate developer who played a pivotal role in the club's formation. Ansley provided the initial land for the club and played an instrumental role in its early development.
The original location of Ansley Golf Club was in the East Lake neighborhood of Atlanta. The club quickly gained popularity and attracted prominent members from the Atlanta community. In its early years, Ansley Golf Club featured a 9-hole golf course, which was later expanded to 18 holes.
In 1962, Ansley Golf Club made a significant move to its current location in Roswell, Georgia. The new site provided a larger and more picturesque setting for the club's courses and facilities. Renowned golf course architect Bob Cupp was commissioned to design the new championship courses at Ansley, including the Settindown Creek Course and the Settindown Nine Course.
The Settindown Creek Course, which opened in 1969, quickly gained recognition as one of the finest golf courses in Georgia. It has hosted numerous prestigious golf events, including USGA championships and qualifying tournaments.
Over the years, Ansley Golf Club has continued to enhance its facilities and offerings. The clubhouse has undergone renovations and expansions to accommodate the growing needs of its members. The club has also invested in maintaining and improving its golf courses, ensuring they remain in top-notch condition.
Ansley Golf Club has built a strong reputation for its commitment to excellence in golfing, personalized service, and a welcoming community atmosphere. It has become a cherished institution in the Atlanta golfing scene and continues to provide a premier golfing experience for its members.
Today, Ansley Golf Club remains a private club that offers a range of membership options and continues to uphold its tradition of providing exceptional golfing facilities, luxurious amenities, and a vibrant social environment.
Famous Golf Tournament held at Ansley Golf Club
While Ansley Golf Club has hosted several notable golf tournaments throughout its history, one of the most famous events held at the club was the U.S. Women's Open Championship in 1963. This prestigious tournament brought together top women golfers from around the world to compete for the title.
The U.S. Women's Open is one of the major championships in women's professional golf and is conducted by the United States Golf Association (USGA). Ansley Golf Club's Settindown Creek Course served as the venue for this significant event, showcasing the club's exceptional facilities and challenging course layout.
The 1963 U.S. Women's Open at Ansley Golf Club was won by Mary Mills, an American professional golfer who claimed her first major championship victory. Mills' outstanding performance and the memorable tournament at Ansley Golf Club further solidified the club's reputation as a premier golfing destination.
Since then, Ansley Golf Club has continued to host various regional and local tournaments, providing a platform for competitive golf and showcasing the club's commitment to promoting the sport. These events have attracted talented golfers and created memorable moments in the club's storied history.
While there may have been other notable tournaments held at Ansley Golf Club over the years, the 1963 U.S. Women's Open stands out as a significant event that brought international attention to the club and highlighted its ability to host top-level competitions.
Ansley Golf Club Membership Costs and Dues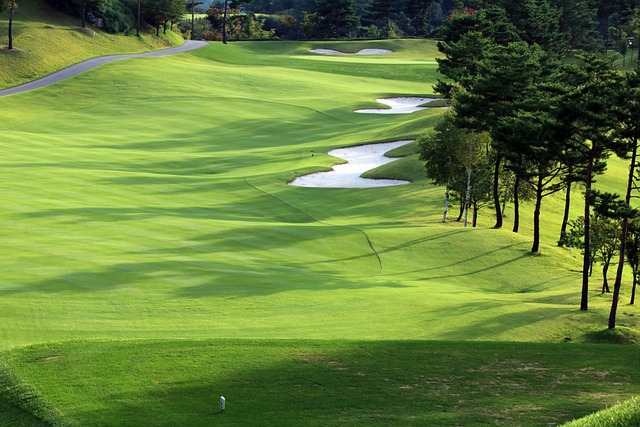 As a private country club, Ansley Golf Club does not publicly disclose its membership costs and dues. However, it is known that membership at the club is by invitation only, and prospective members must be sponsored by a current member.
However, it is widely known that membership to the club is by invitation only and is limited to a select number of individuals and families. However, estimated initiation fees of approximately $5,000 – $100,000 and rumored annual fees of around $1,000 – $10,000, though these are merely speculation, of course, as the costs are kept private.
The club typically sets its membership fees and dues based on factors such as amenities offered, maintenance costs, and other operational considerations. These fees can vary widely depending on the type of membership (e.g., full golf, social), the initiation process, and any additional privileges or services included.
Ansley Golf Club Amenities
Ansley Golf Club offers a range of amenities to enhance the experience of its members. While specific amenities may vary, here are some of the common amenities typically found at private golf clubs like Ansley:
Golf Courses: Ansley Golf Club is known for its two championship 18-hole golf courses, the Settindown Creek Course and the Settindown Nine Course. These meticulously designed courses provide challenging and enjoyable golfing experiences for players of all skill levels.
Clubhouse: The clubhouse serves as the social hub of Ansley Golf Club. It offers various amenities and facilities, including dining options, bars, lounges, and private event spaces. Members can relax, socialize, and enjoy a range of dining experiences within the elegant clubhouse setting.
Pro Shop: Ansley Golf Club has a well-stocked pro shop where members can find a wide selection of golf equipment, apparel, and accessories. It provides a convenient resource for golfers to purchase or upgrade their golf gear.
Practice Facilities: The club typically offers comprehensive practice facilities to help golfers improve their skills. These facilities may include a driving range, putting greens, chipping areas, and practice bunkers. Members can use these facilities to hone their golfing abilities.
Tennis Courts: Some private golf clubs, including Ansley, feature tennis facilities with multiple courts. These courts provide members with opportunities to play and improve their tennis skills. Instructional programs, leagues, and social events may also be available.
Swimming Pools: Many private clubs have swimming pools for members and their families to enjoy. These pools provide a refreshing and recreational outlet during the summer months, along with amenities like lounging areas and poolside services.
Fitness Center: Some country clubs may have fitness facilities equipped with cardio and strength training equipment. These fitness centers allow members to engage in workouts and maintain their physical well-being.
Social Events: Ansley Golf Club often organizes a variety of social events and activities throughout the year. These may include holiday parties, themed dinners, wine tastings, and other member-exclusive gatherings that foster a strong sense of community.
It's important to note that specific amenities and offerings at Ansley Golf Club may evolve and vary over time. For the most accurate and comprehensive information about the club's amenities, it is advisable to contact Ansley Golf Club directly or visit their official website.
Ansley Golf Club Event Information and Dining Options
Ansley Golf Club offers a variety of events and celebrations throughout the year for its members. While specific events may vary, here are some examples of the types of celebrations that members can often enjoy:
Holiday Events: Ansley Golf Club may host special events and celebrations for holidays such as Thanksgiving, Christmas, New Year's Eve, and Easter. These events can include festive dinners, brunches, parties, and themed activities for members and their families to enjoy.
Member Tournaments: The club organizes member-exclusive golf tournaments throughout the year, offering opportunities for friendly competition and camaraderie among golfers of varying skill levels. These tournaments can range from individual stroke play to team-based formats.
Social Gatherings: Ansley Golf Club often arranges social events to bring members together and foster a sense of community. These can include cocktail parties, wine tastings, mixers, and themed social evenings. They provide an opportunity for members to socialize, network, and build relationships with fellow golfers and club members.
Guest Speaker Events: The club may invite guest speakers from various fields, such as sports, business, or entertainment, to engage and inspire members. These events can feature presentations, Q&A sessions, or panel discussions, providing insights and entertainment for attendees.
Charity Fundraisers: Ansley Golf Club may organize charity events and fundraisers to support local causes and organizations. These events often combine golfing activities with charitable giving, creating a meaningful and impactful experience for members who wish to contribute to the community.
Themed Dinners and Parties: Ansley Golf Club may host themed dinners and parties throughout the year. These events can range from formal black-tie affairs to casual-themed parties. Examples include wine-pairing dinners, holiday galas, costume parties, and outdoor barbecues.
Educational and Recreational Workshops: The club may offer workshops, clinics, or seminars related to golf instruction, fitness, wellness, or other recreational activities. These events provide an opportunity for members to enhance their skills, learn something new, or explore different hobbies and interests.
It's important to note that the specific events and celebrations at Ansley Golf Club can vary from year to year. For the most up-to-date and accurate information about upcoming events, I recommend checking the club's official website, and social media pages, or contacting the club directly. They will be able to provide you with the most current event schedule and details.
Ansley Golf Club offers a range of dining options within its clubhouse to cater to the culinary preferences of its members. While specific menus and offerings may vary, here are some common dining options that members can typically enjoy:
Formal Dining: The club may feature a formal dining room where members can enjoy an elegant and refined dining experience. This dining option often offers a sophisticated ambiance and a menu featuring a variety of gourmet dishes prepared by talented chefs. It is a perfect choice for special occasions, celebrations, or intimate dining experiences.
Casual Dining: Ansley Golf Club may provide a casual dining option for members seeking a more relaxed and laid-back atmosphere. This dining area typically offers a diverse menu that includes classic favorites, lighter fare, and a selection of comfort food. Members can enjoy a casual meal with family and friends in a comfortable setting.
Lounge and Bar: The club's lounge and bar area may offer a more casual and social setting where members can unwind, socialize, and enjoy drinks and light bites. This area often provides a cozy ambiance, comfortable seating, and a selection of beverages, including cocktails, wines, beers, and non-alcoholic options.
Outdoor Patio: Ansley Golf Club might have an outdoor patio area where members can dine while enjoying the picturesque surroundings and fresh air. This option is particularly popular during pleasant weather and offers a more relaxed and open-air dining experience.
Private Dining: The club may offer private dining rooms or event spaces for members who wish to host special occasions, private gatherings, or business meetings. These private dining areas provide an intimate and personalized setting for a more exclusive dining experience.
It's important to note that Ansley Golf Club's specific dining options, menus, and availability may vary depending on factors such as the season, time of day, and club events. To get the most accurate and up-to-date information about dining options at Ansley Golf Club, I recommend visiting their official website or contacting the club directly. They will be able to provide you with comprehensive information about the current dining offerings and any reservations or special requests.
Ansley Golf Club Dress Code and Guest Policy
Ansley Golf Club typically has a dress code in place to maintain a certain standard of attire on the golf courses and within the clubhouse. While specific dress codes may vary, here are some general guidelines that are commonly enforced at private golf clubs like Ansley:
Golf Course Dress Code: On the golf courses, members and guests are typically expected to adhere to a dress code that promotes a neat and professional appearance. This often includes collared shirts for men, golf-specific attire such as slacks or Bermuda-style shorts, and golf shoes with soft spikes. Denim, athletic shorts, tank tops, and non-collared shirts are typically not permitted on the golf courses.
Clubhouse Dress Code: Within the clubhouse, members and guests are typically expected to dress in a manner that is neat, clean, and in keeping with a more formal or business-casual environment. This may include collared shirts, dress pants, dresses, skirts, or appropriate casual attire. Specific rules regarding footwear and headwear may also apply.
Guest Policy: Ansley Golf Club typically has a guest policy in place that allows members to invite guests to enjoy the club's facilities. The specific guest policies, including the number of guests allowed per member and any guest fees, may vary and are typically determined by the club's rules and regulations. Members are generally responsible for ensuring that their guests adhere to the club's dress code and any other policies during their visit.
It's important to note that dress codes and guest policies can be subject to change, and it's advisable to refer to the most recent information provided by Ansley Golf Club. If you are planning to visit the club as a guest or considering membership, it's recommended to contact the club directly or visit their official website to obtain the most accurate and up-to-date information regarding dress codes and guest policies.