Disclaimer: CountryClubMag.com is an independent resource and is not associated with any of the clubs on this website. Club initiation and membership cost information are estimates only and should not be relied upon for making club membership decisions.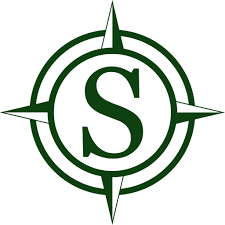 Southpointe Golf Club, nestled in the picturesque town of Canonsburg, Pennsylvania, is a golfer's paradise that seamlessly combines natural beauty with a challenging and meticulously designed course. This premier golf destination offers a world-class experience for both seasoned players and newcomers to the sport.
With its lush fairways, undulating greens, and breathtaking views, Southpointe Golf Club provides an unforgettable golfing experience, all while being surrounded by the stunning landscape of western Pennsylvania. Whether you're a golf enthusiast or simply looking to enjoy a day in the great outdoors, Southpointe Golf Club is the perfect place to unwind and tee off in style.
Southpointe Golf Club History and Founding
Southpointe Golf Club, located in Canonsburg, Pennsylvania, has a rich history dating back to its founding in the 1990s. The club was designed by the renowned golf course architect Arthur Hills, whose expertise has left an indelible mark on the course's layout and design.
Arthur Hills, known for his skillful blending of natural landscapes with challenging golf layouts, was the creative force behind Southpointe Golf Club's development. His design philosophy aimed to create a course that not only tested golfers' skills but also integrated seamlessly with the surrounding environment.
Southpointe Golf Club quickly gained recognition for its exceptional design and challenging yet enjoyable gameplay. The course's fairways wind through the picturesque Pennsylvania landscape, offering golfers breathtaking views and an engaging golfing experience. The club has continued to evolve over the years, maintaining its commitment to providing a first-class golfing destination for enthusiasts and players of all levels. Whether you're a golf aficionado or simply seeking a beautiful and challenging round of golf, Southpointe Golf Club's history and architect, Arthur Hills, have contributed to its reputation as a premier golfing destination in Canonsburg, PA.
Famous Golf Tournament held at Southpointe Golf Club
The Mylan Classic was a famous golf tournament held at Southpointe Golf Club in Canonsburg, Pennsylvania, from 2010 to 2013. It was a tournament on the Web.com Tour, a top developmental tour for the PGA Tour. The title sponsor was Mylan, a pharmaceutical company based in Canonsburg.
The Mylan Classic was a popular tournament, drawing large crowds and attracting some of the top golfers on the Web.com Tour. The tournament was also notable for its unique format, which included a field of 144 players, with 112 professionals and 32 amateurs. The amateur field was made up of top collegiate players and other invited amateurs.
The Mylan Classic was discontinued in 2013, but it remains a fondly remembered tournament by golfers and fans alike. The tournament was a showcase for Southpointe Golf Club, which is a beautiful and challenging course. The Mylan Classic also helped to promote the game of golf in Southwestern Pennsylvania.
The following are some of the winners of the Mylan Classic:
2010: Mark Anderson
2011: Scott Stallings
2012: Michael Putnam
2013: David Lingmerth
The Mylan Classic may be gone, but its legacy remains. The tournament helped to put Southpointe Golf Club on the map and it also helped to promote the game of golf in Southwestern Pennsylvania. The Mylan Classic was a great tournament and it is missed by many.
Southpointe Golf Club Membership Costs and Dues
Estimated and rumored membership costs and dues for Southpointe Golf Club in Canonsburg, PA: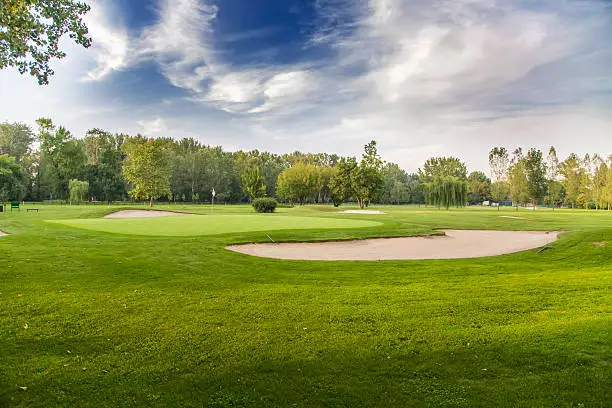 Initiation fee: $4,000-$5,000
Monthly dues: $290-$350
These estimates are based on information from current and former members, as well as online forums and other sources. It is important to note that the actual costs may vary depending on the membership type and other factors.
Rumored membership levels:
Master Membership: This is the most common membership level and includes full access to the golf course, clubhouse, and other amenities.
Social Membership: This membership level does not include golf privileges, but does offer access to the clubhouse and other amenities.
Junior Membership: This membership level is available to golfers under the age of 21.
Additional fees:
Cart fees: Cart fees are charged per round of golf.
Locker rental: Locker rental fees are charged on a monthly basis.
Other fees: There may be other fees associated with membership, such as dining fees, event fees, and green fee discounts.

Southpointe Golf Club Amenities
Southpointe Golf Club in Canonsburg, Pennsylvania, offers a range of amenities designed to enhance the overall experience of its members and guests.
Here are some of the amenities typically associated with Southpointe Golf Club:
18-Hole Golf Course: The centerpiece of Southpointe Golf Club is its 18-hole golf course designed by architect Arthur Hills. The course provides a challenging and scenic setting for golf enthusiasts of all skill levels.
Practice Facilities: Most country clubs provide practice areas, including putting greens, chipping areas, and driving ranges. These facilities offer opportunities for golfers to work on their game and improve their skills.
Clubhouse: The clubhouse serves as a hub for social and recreational activities. It often includes a restaurant, bar, and lounge area for dining and socializing. Members and guests can enjoy meals and refreshments in a comfortable setting.
Pro Shop: The pro shop offers a variety of golf-related merchandise, including equipment, apparel, and accessories. It's a convenient place for golfers to purchase or rent equipment and attire.
Event and Banquet Facilities: Many golf clubs, including Southpointe Golf Club, offer event and banquet facilities for weddings, special events, meetings, and gatherings. These spaces are often used for hosting private functions.
Lessons and Clinics: Golf professionals may provide lessons and clinics to help golfers improve their skills. This can be beneficial for both beginners and experienced players looking to enhance their game.
Locker Rooms: Locker rooms provide a place for members to store their belongings, change, and freshen up before or after a round of golf.
Swimming Pool: Some golf clubs feature swimming pools for members and their families to enjoy during the warmer months.
Tennis Courts: Depending on the club, tennis facilities may be available for those interested in the sport.
Social and Recreational Events: Many golf clubs organize social and recreational events, such as tournaments, outings, and themed parties, to foster a sense of community among members.

Southpointe Golf Club Event Information and Dining Options
Southpointe Golf Club offers a variety of events and occasions that members and guests can celebrate at the club. While the specific events and celebrations may vary from year to year, here are some common events and occasions that are typically celebrated at golf clubs like Southpointe Golf Club:
Golf Tournaments: Southpointe Golf Club often hosts a range of golf tournaments throughout the year, including member tournaments, charity events, and more. These tournaments provide a great opportunity for golf enthusiasts to compete, socialize, and enjoy the game.
Weddings: Many golf clubs, including Southpointe, offer beautiful settings for weddings. Couples can celebrate their special day with a picturesque backdrop, whether it's an outdoor ceremony or a reception in the clubhouse.
Anniversaries: Celebrate milestone anniversaries with a special gathering or dinner at the club, providing an elegant and memorable setting for the occasion.
Birthdays: Golf clubs may offer venues for birthday parties, whether it's a casual family gathering or a larger celebration with friends.
Corporate Meetings and Events: Southpointe Golf Club can be an excellent location for business meetings, conferences, and corporate events. The club often provides meeting spaces and catering services to accommodate these occasions.
Holiday Parties: Golf clubs frequently host holiday parties for members and guests during festive seasons. These events often include special menus and decorations to match the holiday theme.
Private Parties and Reunions: Whether it's a high school reunion, a family reunion, or a private party, the club can provide the perfect setting for a memorable get-together.
Charity Fundraisers: Many golf clubs support local charities and organizations by hosting charity fundraisers and benefit events. These events often include golf tournaments, dinners, and auctions.
Social Events: Southpointe Golf Club may organize a variety of social events throughout the year, including themed parties, wine tastings, and other gatherings for members and their guests.
Junior Golf Events: For young golf enthusiasts, the club may host junior golf clinics, tournaments, and events to encourage youth participation and skill development.
Dining options at Southpointe Golf Club typically include the following:
Clubhouse Restaurant: The clubhouse restaurant at Southpointe Golf Club often provides a variety of dining options. You can typically enjoy a range of dishes for breakfast, lunch, and dinner. The menu may feature both casual and more upscale dining choices, catering to a variety of tastes.
Bar and Lounge: The bar and lounge area in the clubhouse is a popular spot for members and guests to relax and socialize. It's a great place to unwind, have a drink, and enjoy a more casual atmosphere.
Catering Services: Southpointe Golf Club may offer catering services for events hosted at the club, such as weddings, private parties, and corporate gatherings. The catering services can be customized to suit the specific needs and preferences of hosts and their guests.
Special Events and Theme Nights: The club may host special dining events, such as theme nights or culinary experiences, where you can enjoy unique and creative dishes that go beyond the regular menu.

Southpointe Golf Club Dress Code and Guest Policy
Dress codes and guest policies at golf clubs like Southpointe Golf Club are typically in place to maintain a certain level of decorum and ensure a pleasant experience for all members and guests.
Here's a general idea of what you might expect regarding the dress code and guest policy at a golf club like Southpointe:
Dress Code:
Golf Attire: Proper golf attire is typically required on the golf course. This includes collared shirts for men and appropriate golf shirts for women. Shorts or golf skirts are usually permitted but should be of an appropriate length.
Footwear: Golf shoes with soft spikes are often required on the course to help maintain the quality of the greens. Some clubs may allow spikeless golf shoes.
Casual Attire: In clubhouse dining areas and casual settings, neat and casual attire is generally acceptable. However, overly casual or inappropriate clothing like torn jeans, flip-flops, and tank tops is typically discouraged.
Formal Events: For formal events, such as weddings or banquets, the dress code may be more formal, and guests are often expected to dress accordingly, which may include wearing suits or dresses.
Guest Policy:
Guests of Members: Most golf clubs allow members to bring guests to play rounds of golf or to dine at the clubhouse. There may be specific rules and fees associated with guest play, and the frequency of guest visits could be limited.
Registration: Guests are typically required to check in at the clubhouse and follow the club's guest registration process. This may involve signing in, paying any applicable fees, and adhering to the club's rules and policies.
Member Sponsorship: Some clubs may require that guests be sponsored by a member. In such cases, the member is responsible for ensuring their guest's adherence to the club's policies.
Limitations: The number of guests allowed per member and the frequency of guest visits can vary by club. Some clubs may have restrictions on guest play during peak hours.
Southpointe Golf Club in Canonsburg, Pennsylvania, offers a picturesque and enjoyable golfing experience with a touch of elegance. From its beautifully designed Arthur Hills course to its welcoming clubhouse and dining facilities, Southpointe provides a place for golf enthusiasts and social gatherings alike.
While specific details regarding amenities, events, and policies may evolve over time, the club's commitment to providing a top-notch golfing destination and a pleasant atmosphere remains a defining characteristic. Whether you're a golfer looking for challenging fairways or someone seeking a memorable event venue, Southpointe Golf Club is a place where you can tee off, relax, and celebrate in style.
Disclaimer: CountryClubMag.com is an independent resource and is not associated with any of the clubs on this website. Club initiation and membership cost information are estimates only and should not be relied upon for making club membership decisions.