Disclaimer: CountryClubMag.com is an independent resource and is not associated with any of the clubs on this website. Club initiation and membership cost information are estimates only and should not be relied upon for making club membership decisions.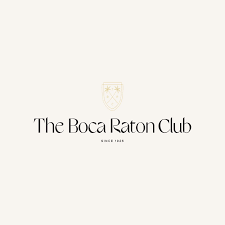 Welcome to the luxurious haven of Boca Raton Club, nestled in the vibrant heart of Boca Raton, Florida. A distinguished oasis of refined living, the Boca Raton Club offers an unparalleled experience of comfort, sophistication, and leisure. Surrounded by lush landscapes and just moments away from pristine beaches, world-class shopping, and renowned dining, the club is a haven for those seeking the epitome of South Florida's lavish lifestyle. Whether you're drawn by the captivating sunsets over the Atlantic or the allure of exclusive amenities, the Boca Raton Club invites you to immerse yourself in a world of elegance and tranquility.
Boca Raton Club History and Founding
The history of the Boca Raton Club is a fascinating journey that traces back to its founding and the visionary architect behind its creation.
The Boca Raton Club was founded in the early 20th century, a time when Florida's allure as a winter escape for the affluent and elite was rapidly growing. The club's inception can be attributed to the vision of architect Addison Mizner, a charismatic and innovative designer who played a pivotal role in shaping the architectural landscape of Boca Raton and Palm Beach.
Addison Mizner's distinctive Mediterranean Revival style became synonymous with the region's opulent charm, and his influence can be seen in many of the club's architectural elements. Mizner's signature touch, characterized by red-tiled roofs, stucco facades, ornate ironwork, and lush courtyards, infused the Boca Raton Club with an air of timeless elegance and Old World allure.
Mizner's design philosophy aimed to seamlessly blend architecture with its natural surroundings, creating harmonious spaces that exuded both grandeur and comfort. His innovative approach transformed the Boca Raton Club into a lavish retreat, attracting a discerning clientele seeking refined relaxation and social engagement.
Throughout its history, the Boca Raton Club has evolved while retaining its architectural heritage and commitment to providing an exceptional experience for its members and guests. The legacy of Addison Mizner's artistic genius endures in the club's enduring charm, as visitors continue to be captivated by its architectural splendor and the rich history it embodies.
Famous Golf Tournament held at Boca Raton Club
The Boca Raton Club has been the esteemed host of the PGA TOUR Champions event known as the "Boca Raton Championship." This premier golf tournament is a part of the PGA TOUR Champions, which features professional golfers who are typically 50 years of age and older. The tournament has been held at the Boca Raton Club's renowned golf course, offering a picturesque and challenging setting for both players and spectators.
The Boca Raton Championship has attracted golf legends and enthusiasts alike, providing an opportunity to witness top-tier golfing action in a stunning South Florida backdrop. The tournament's history at the Boca Raton Club has contributed to the club's reputation as a prestigious destination for both golf aficionados and those seeking to experience the thrill of world-class sporting events.
Over the years, the Boca Raton Championship has showcased remarkable golfing performances and created memorable moments that have further solidified the club's place in golfing lore. The event's combination of competitive spirit, scenic surroundings, and the club's exceptional facilities has made it a must-attend occasion for those passionate about the sport and its rich heritage.
Boca Raton Club Membership Costs and Dues
The Boca Raton Club is a private club located in Boca Raton, Florida. It is one of the most exclusive clubs in the country, and membership is by invitation only. The club offers a variety of amenities, including a golf course, tennis courts, a spa, and a fitness center.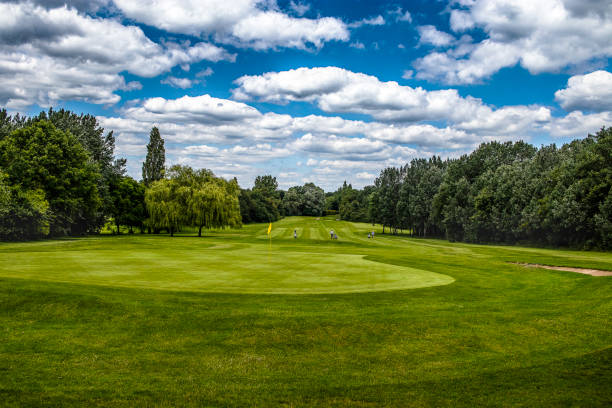 The cost of membership at the Boca Raton Club is not publicly disclosed, but it is rumored to be very high. According to some sources, the initiation fee for a full membership is over $100,000, and the annual dues are over $30,000. However, it is also possible that the cost of membership is even higher.
Here are some estimated and rumored membership costs and dues for the Boca Raton Club:
Initiation fee: $100,000+
Annual dues: $30,000+
Social membership initiation fee: $50,000+
Social membership annual dues: $15,000+
It is important to note that these prices are just estimates and rumors. The actual cost of membership may vary depending on the specific type of membership and the individual's circumstances.
Boca Raton Club Amenities
Boca Raton Club was known for offering a range of luxurious amenities to its members. These amenities often cater to a high-end, exclusive lifestyle. Some of the amenities that the Boca Raton Club might have included are:
Golf Course: A world-class golf course designed to challenge and delight golfers of all skill levels, often featuring stunning views and well-maintained fairways and greens.

Tennis Courts: State-of-the-art tennis facilities for both recreational and competitive play, often with access to professional coaching and organized tournaments.

Swimming Pools: Multiple pools, both indoor and outdoor, for relaxation and recreation.

Fine Dining: Elegant dining options range from casual cafes to upscale restaurants, offering exquisite cuisine and impeccable service.

Spa and Wellness Center: A luxurious spa offering a range of treatments, massages, and wellness programs to help members relax and rejuvenate.

Fitness Center: Modern fitness facilities equipped with the latest exercise equipment, personal trainers, and a variety of fitness classes.

Social and Event Spaces: Grand ballrooms, event halls, and intimate meeting rooms for hosting gatherings, parties, weddings, and other special events.

Beach Access: Private beach access or proximity to nearby pristine beaches.

Boating and Water Activities: Marina facilities or access to water sports like sailing, kayaking, and paddleboarding.

Children's Activities: Kid-friendly amenities such as playgrounds, activity centers, and supervised programs for children of different age groups.

Cultural and Recreational Activities: Opportunities for cultural enrichment, including art galleries, workshops, lectures, and other intellectual pursuits.

Concierge Services: Exclusive concierge services that cater to members' needs, whether it's making reservations, planning events, or arranging travel.

Private Club Events: Regularly scheduled member-exclusive events, entertainment, and social gatherings.
Boca Raton Club Event Information and Dining Options
Boca Raton Club was known for offering a variety of events and dining options to cater to the preferences and interests of its members.
Here's a general overview of what they might have offered:
Event Information: The Boca Raton Club often hosted a wide range of events to bring members together and provide entertainment and social opportunities. These events could include:
Gala Dinners: Elegant formal dinners featuring gourmet cuisine, live entertainment, and dancing.

Themed Parties: Special events with unique themes, such as holiday parties, costume parties, or cultural celebrations.

Concerts and Performances: Live music concerts, theater performances, and other artistic presentations.

Lectures and Workshops: Intellectual and educational events featuring guest speakers, workshops, and discussions on various topics.

Golf Tournaments: Exclusive golf tournaments and competitions for members to showcase their golfing skills.

Tennis Tournaments: Tennis tournaments and friendly matches for members who enjoy the sport.

Family-Focused Events: Kid-friendly events like family brunches, children's parties, and holiday activities.

Charity and Fundraising Events: Events dedicated to charitable causes and fundraising efforts.
Dining Options: The Boca Raton Club likely offered a diverse range of dining options, each designed to provide a unique culinary experience. These could include:
Fine Dining Restaurants: Upscale dining establishments with gourmet menus featuring a mix of international and locally inspired dishes.

Casual Cafés: Relaxed and informal spots offering light meals, sandwiches, salads, and coffee.

Lounge and Bar Areas: Comfortable settings for members to enjoy cocktails, wines, and appetizers.

Poolside Dining: Al fresco dining by the pool, offers a selection of refreshing beverages and light bites.

Specialty Cuisine Nights: Themed dining nights showcasing specific cuisines from around the world.

Private Dining Rooms: Intimate settings for hosting private parties, gatherings, and special occasions.

Sunday Brunch: Lavish brunches featuring an array of breakfast and lunch options, often accompanied by live music.
Boca Raton Club Dress Code and Guest Policy
Private clubs like the Boca Raton Club typically have specific dress codes and guest policies in place to maintain a certain atmosphere and level of exclusivity.
Here's a general overview of what you might expect:
Dress Code: Private country clubs often enforce a dress code to ensure a certain level of formality and decorum. The dress code can vary based on the time of day and the specific areas of the club. Here's a typical example of a dress code that might apply:
Casual Attire: Appropriate for daytime activities and casual dining. This might include collared shirts, slacks, nice jeans, and casual shoes. T-shirts, shorts, and flip-flops might be discouraged.

Resort Casual: A step above casual attire, suitable for dinners and events. This might include collared shirts, dress shoes, khakis, and dresses.

Formal Attire: Required for special events, galas, and formal dining. This could include jackets, ties, dresses, and more formal footwear.
Guest Policy: Private clubs typically have guidelines for bringing guests onto the premises. Again, these policies can vary, but here's a general idea of what a guest policy might include:
Member Sponsorship: In many cases, a member must sponsor or accompany a guest. The member is responsible for their guest's behavior and adherence to club rules.

Limit on Guests: There might be limits on how often a member can bring guests or how many guests can be brought at one time.

Guest Fees: Some clubs charge guest fees for certain activities or amenities, which may vary based on the type of guest and the services they use.

Advance Notice: Members might be required to inform the club in advance when bringing guests, especially for larger events.

Etiquette: Guests are expected to adhere to the club's rules and decorum. This includes dressing appropriately, respecting club facilities, and adhering to any specific guidelines.
Boca Raton Club stands as a testament to refined luxury and exclusive living, embodying the timeless elegance and sophistication that define South Florida's prestigious lifestyle. From its illustrious history rooted in architectural excellence, courtesy of visionary Addison Mizner, to its world-class amenities and captivating events, the club offers a sanctuary where members can immerse themselves in unparalleled comfort, recreation, and social engagement.
Whether enjoying a round of golf on its meticulously designed course, savoring exquisite culinary creations, or participating in an array of meticulously curated events, the Boca Raton Club creates an ambiance that transcends expectations and fosters cherished memories. As a distinguished haven for those who seek the epitome of opulence and community, the Boca Raton Club continues to epitomize the essence of exclusivity and elegance, setting the stage for an unparalleled lifestyle experience in the heart of South Florida.
Disclaimer: CountryClubMag.com is an independent resource and is not associated with any of the clubs on this website. Club initiation and membership cost information are estimates only and should not be relied upon for making club membership decisions.