Disclaimer: CountryClubMag.com is an independent resource and is not associated with any of the clubs on this website. Club initiation and membership cost information are estimates only and should not be relied upon for making club membership decisions.

Welcome to Harbour Trees, an idyllic community nestled in the heart of Noblesville, Indiana. This charming neighbourhood boasts a perfect blend of natural beauty and modern convenience, making it a sought-after destination for residents and visitors alike.
With its scenic waterfront views, lush green spaces, and a range of amenities, Harbour Trees offers a serene and welcoming environment for those seeking a peaceful retreat while still enjoying easy access to the vibrant attractions of Noblesville and the greater Indianapolis area. Join us as we explore the unique character and appeal of Harbour Trees in Noblesville, IN.
Harbour Trees History and Founding
Harbour Trees in Noblesville, Indiana, has a rich history dating back to its founding in the late 1970s. The community was designed and developed by the renowned architect Pete Dye, who is celebrated for his contributions to golf course architecture worldwide. Pete Dye's vision for Harbour Trees was to create a picturesque residential enclave that harmoniously blended with the stunning natural landscape along the Morse Reservoir.
Pete Dye's expertise in golf course design is evident in the centrepiece of Harbour Trees – the championship golf course. This meticulously crafted course winds through the community, offering residents and golf enthusiasts a challenging and scenic experience. Pete Dye's innovative and strategic course layout has garnered acclaim from golfers of all levels and continues to be a source of pride for the community.
Beyond the golf course, Pete Dye's architectural influence extended to the overall community planning. His design philosophy emphasized preserving the natural beauty of the surroundings while crafting homes, streets, and amenities that seamlessly integrated with the landscape. This approach has made Harbour Trees a standout community, where residents can enjoy not only exceptional golf but also the serenity of living in a beautifully designed environment.
Today, Harbour Trees remains a testament to Pete Dye's vision and legacy, offering residents a unique blend of architectural excellence, natural splendour, and a strong sense of community.
Famous Golf Tournament held at Harbour Trees
The most famous golf tournament held at Harbour Trees Golf Club in Noblesville, Indiana was the LPGA Tour's Mayflower Classic, which was played at the course from 1977 to 1980. The tournament was won by Judy Rankin in 1977, Jane Blalock in 1978, Hollis Stacy in 1979, and Amy Alcott in 1980.
The Mayflower Classic was a major event on the LPGA Tour during its four-year run at Harbour Trees. The course was designed by Pete Dye, one of the most renowned golf course architects in the world, and it was known for its challenging layout and beautiful scenery.
The tournament attracted some of the biggest names in women's golf, including Nancy Lopez, Sandra Palmer, and Pat Bradley. It was also a popular event with fans, who came out to watch the world's best female golfers compete on one of the most challenging courses in the country.
The Mayflower Classic was discontinued after the 1980 season, but it remains one of the most memorable golf tournaments ever held at Harbour Trees Golf Club. It is a testament to the quality of the course and the popularity of women's golf that the Mayflower Classic was such a successful event.
Harbour Trees Membership Costs and Dues
Harbour Trees Golf Club in Noblesville, Indiana is a private club, so membership costs and dues are not publicly disclosed. However, based on information from online sources, it is estimated that the initiation fee is around $1800 and the monthly dues are around $125. There is also a monthly food requirement of $720, which can be paid in full at the beginning of the year.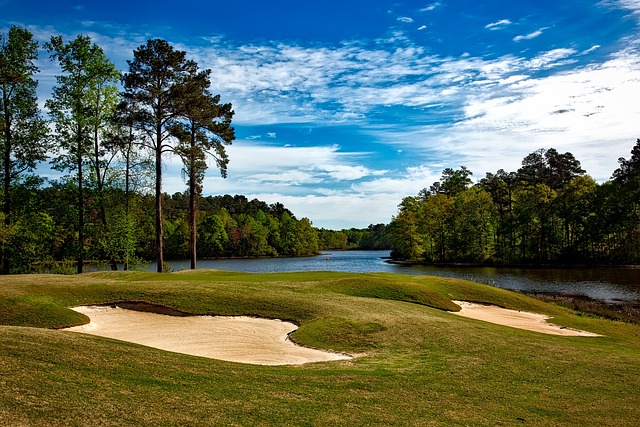 In addition to the initiation fee and monthly dues, members may also be responsible for other fees, such as cart fees, tournament fees, and locker fees.
It is important to note that these are just estimates and the actual membership costs and dues may vary.
Rumored membership costs and dues:
There are some rumours circulating online that Harbour Trees Golf Club is planning to raise its membership costs and dues in the near future. However, these rumours have not been confirmed by the club.
According to one rumour, the initiation fee is expected to increase to $2500 and the monthly dues are expected to increase to $150. The monthly food requirement is also expected to increase to $840.
Another rumour is that Harbour Trees Golf Club is considering implementing a tiered membership system, with different levels of membership offering different levels of access to the club's amenities. Under this system, the initiation fee and monthly dues would vary depending on the level of membership chosen.
Harbour Trees Amenities
Harbour Trees in Noblesville, Indiana, offers a range of amenities designed to provide a high quality of life and recreational opportunities for its residents and members. While the specific amenities may evolve over time, here are some common amenities that you might find at Harbour Trees:
Championship Golf Course: Harbour Trees is known for its Pete Dye-designed championship golf course. Golf enthusiasts can enjoy a challenging and scenic round of golf on this meticulously crafted course.
Clubhouse: The clubhouse often serves as a hub for social gatherings, dining, and events. Members can enjoy casual and fine dining options, as well as spaces for private parties and community events.
Tennis Courts: Many country clubs and residential communities like Harbour Trees offer tennis courts for residents and members to enjoy. These courts may be used for casual play or organized events.
Swimming Pool: A swimming pool can be a popular amenity during the warm months, providing a place for residents and their guests to relax and cool off.
Fitness Center: Some communities have fitness centres equipped with exercise machines, weights, and fitness classes to help residents stay active and healthy.
Walking Trails: Harbour Trees may have scenic walking and biking trails that wind through the community, allowing residents to enjoy the natural beauty of the area.
Boating and Water Activities: Being situated along the Morse Reservoir, there may be opportunities for boating, kayaking, and other water-related activities.
Social and Recreational Activities: Clubs and social groups often organize various activities and events, such as social gatherings, themed parties, and community celebrations.
Pro Shop: A pro shop typically offers golf and tennis equipment, apparel, and accessories for members and guests.
Children's Play Areas: Some communities include playgrounds or play areas for children to enjoy.
Harbour Trees Event Information and Dining Options
Harbour Trees, like many residential communities and country clubs, typically hosts a variety of events throughout the year to foster a sense of community, entertainment, and social interaction among its residents and members. While specific events can vary from year to year, here are some common types of events that you may be able to celebrate at Harbour Trees:
Holiday Celebrations: Events for major holidays such as the Fourth of July, Thanksgiving, Christmas, and New Year's Eve may include special dinners, parties, and fireworks displays.
Golf Tournaments: Harbour Trees often hosts golf tournaments and events, including member tournaments, charity fundraisers, and social golf outings.
Social Gatherings: The community may organize social events like themed parties, costume parties, and casual get-togethers to promote camaraderie among residents and members.
Concerts and Live Music: Some communities bring in live bands or host outdoor concerts during the summer months for residents and guests to enjoy.
Fitness and Wellness Programs: Events related to health and wellness, such as fitness classes, yoga sessions, and wellness workshops, can help residents maintain an active and healthy lifestyle.
Community Yard Sales: Residents may come together for community-wide yard sales, allowing individuals to declutter and find unique items.
Children's Activities: Family-oriented events like Easter egg hunts, Halloween parties, and kids' camps are common in many communities.
Themed Dinners: Special dining events with themed menus, wine tastings, and chef's dinners can provide unique culinary experiences for residents.
Art Shows and Craft Fairs: Harbour Trees may host art shows, craft fairs, or exhibitions featuring local artists and artisans.
Charity and Fundraising Events: Events aimed at supporting charitable causes and fundraising efforts within the community or for external charities.
Community Meetings and Forums: Residents may gather for town hall meetings, neighbourhood association meetings, or forums to discuss community issues and initiatives.
Sports and Recreation Events: Sporting events like tennis tournaments, pickleball matches, and community races can promote an active lifestyle and friendly competition.
Dining options at Harbour Trees in Noblesville, Indiana, can vary depending on the club's facilities and offerings at any given time. Typically, country clubs and residential communities like Harbour Trees offer a range of dining options to cater to their members and guests. Here are some common dining options you might find at Harbour Trees:
Clubhouse Dining: The clubhouse often serves as the primary dining facility, offering a range of dining experiences. Members and guests can enjoy casual dining in a relaxed atmosphere or more formal dining for special occasions.
Casual Dining: Casual dining areas are perfect for members looking for a laid-back dining experience. These areas may feature a diverse menu with options like burgers, sandwiches, salads, and comfort food classics.
Fine Dining: For those seeking an upscale culinary experience, some evenings may feature fine dining with gourmet menus, extensive wine lists, and attentive service.
Bar and Lounge: The club's bar and lounge area can be a popular spot for members to relax with drinks, enjoy appetizers, and socialize with friends while watching sporting events on TV.
Outdoor Patio Dining: Depending on the weather and club facilities, outdoor patio dining may be available, providing a pleasant al fresco dining experience with scenic views.
Special Events and Theme Nights: The club may host special dining events and theme nights, such as wine tastings, themed dinners (e.g., Italian night, seafood night), and chef's tasting menus.
Private Dining: Private dining rooms may be available for members who wish to host special events, private parties, or business meetings within the club.
Brunch: Some clubs offer weekend brunch options, featuring a variety of breakfast and lunch items, along with brunch cocktails like mimosas and Bloody Marys.
Takeout and Catering: Some clubs provide takeout services for members who prefer to dine at home or order food for special occasions. Additionally, they may offer catering services for events held within the community.
Harbour Trees Dress Code and Guest Policy
The dress code and guest policy at Harbour Trees, like at many private clubs and residential communities, are typically established to maintain a certain level of decorum, uphold the club's atmosphere, and ensure an enjoyable experience for all members and guests.
Below are some common elements you might find in the dress code and guest policy at a club like Harbour Trees:
Dress Code:
Golf Attire: Proper golf attire is often required on the golf course and practice facilities. This typically includes collared shirts, golf shorts or slacks, golf shoes with soft spikes, and appropriate headwear. Denim, athletic shorts, and t-shirts are usually discouraged.
Casual Dining: For casual dining areas, neat and presentable casual attire is generally acceptable. This might include khakis, collared shirts, and appropriate footwear. Flip-flops, swimwear, and overly casual or torn clothing may be discouraged.
Fine Dining: Fine dining areas typically have a more formal dress code, requiring business casual or even semi-formal attire. Jackets and ties may be preferred for men, and cocktail dresses or similar attire for women. It's essential to check specific dress code requirements for fine dining events.
Pool and Fitness Facilities: Swimwear and athletic attire are usually suitable for pool areas and fitness facilities. Proper footwear is often required in fitness areas, and cover-ups may be expected when transitioning from the pool to indoor spaces.
Special Events: Dress code requirements may vary for special events, such as theme nights or gala dinners. The club will typically communicate specific dress code expectations for these events in advance.
Guest Policy:
Guest Registration: Guests visiting Harbour Trees may need to be registered with the club in advance. Members often need to inform the club of their guests' names and the date of their visit.
Limitations on Guest Access: Clubs may have restrictions on how often the same guest can visit in a given period or the number of times a non-member can visit per year.
Accompanied by Members: Guests are often required to be accompanied by a member while using club facilities, including golf courses, dining areas, and other amenities.
Guest Fees: Some clubs charge guest fees for certain amenities or services, such as golf rounds or dining. These fees can vary, and members should inquire about them when inviting guests.
Guest Behavior: Members are typically responsible for the behaviour of their guests and ensuring they adhere to club rules and policies.
Harbour Trees in Noblesville, Indiana, stands as a serene and inviting community with a rich history, designed by the renowned architect Pete Dye. Its picturesque landscape, championship golf course, and range of amenities provide residents and members with a unique blend of natural beauty and modern conveniences. From golf tournaments to social gatherings, Harbour Trees offers a vibrant social calendar, fostering a sense of community and camaraderie.
With its welcoming atmosphere, diverse dining options, and thoughtfully crafted facilities, Harbour Trees remains a cherished destination where residents and guests can enjoy a fulfilling and enriching lifestyle.
Disclaimer: CountryClubMag.com is an independent resource and is not associated with any of the clubs on this website. Club initiation and membership cost information are estimates only and should not be relied upon for making club membership decisions.