Disclaimer: CountryClubMag.com is an independent resource and is not associated with any of the clubs on this website. Club initiation and membership cost information are estimates only and should not be relied upon for making club membership decisions.

Nestled amid the picturesque landscapes of Purchase, New York, Old Oaks Country Club stands as an elegant and prestigious destination for those seeking the epitome of refined leisure and timeless luxury. With a rich history dating back over a century, this private country club has earned its reputation as a sanctuary for golf enthusiasts, a haven for social gatherings, and a place where the allure of old-world charm meets the modern amenities of today. From its meticulously manicured fairways to its stately clubhouse, Old Oaks Country Club invites you to experience the pinnacle of country club living in a setting of unparalleled beauty and grace.
Old Oaks Country Club History and Founding
Old Oaks Country Club, located in Purchase, New York, boasts a storied history that dates back to its founding in 1929. Designed by none other than the renowned golf course architect A.W. Tillinghast, the club was conceived during a time when golf was gaining immense popularity in the United States.
A.W. Tillinghast, a legendary figure in golf course design, is celebrated for his innovative approach to the course layout and his commitment to preserving the natural beauty of the land. At Old Oaks, he crafted a masterful 18-hole course that weaves seamlessly through the rolling hills and dense woodlands of the property, creating a challenging and visually stunning golfing experience.
Over the decades, Old Oaks Country Club has been a celebrated venue for both casual and competitive golf, hosting numerous prestigious tournaments and championships. It has also been a cherished gathering place for its members, offering not only exceptional golfing opportunities but also a stately clubhouse for social events, fine dining, and the camaraderie of a close-knit community.
Today, Old Oaks Country Club continues to honor its rich heritage while embracing modern amenities, providing an exceptional experience for golf enthusiasts and those seeking an elegant retreat in the heart of Westchester County.
Famous Golf Tournament held at Old Oaks Country Club
Old Oaks Country Club has hosted a number of famous golf tournaments throughout its history, including:
U.S. Open Sectional Qualifying: Old Oaks has been the site of U.S. Open sectional qualifying tournaments since 1999. The tournament is held annually to determine which golfers will qualify to compete in the U.S. Open, the third major championship of the year.

Metropolitan Amateur Championship: Old Oaks has hosted the Metropolitan Amateur Championship, a prestigious amateur golf tournament held annually in the New York metropolitan area, since 1935. The tournament is open to amateur golfers who are residents of the New York metropolitan area.

Walker Cup: Old Oaks hosted the Walker Cup, a biennial match play competition between teams of amateur golfers from the United States Great Britain, and Ireland, in 1951. The tournament was held on the club's A.W. Tillinghast-designed golf course.
In addition to these major tournaments, Old Oaks has also hosted a number of other notable events, including the Westchester Open, the New York State Open, and the Senior PGA Championship. The club's championship golf course has also been used as a qualifying site for the U.S. Women's Open and the Senior U.S. Open.
Old Oaks Country Club Membership Costs and Dues
Old Oaks Country Club is a private club located in Purchase, New York. The club was founded in 1925 and features an 18-hole golf course designed by A.W. Tillinghast. The club also has tennis courts, a swimming pool, and a clubhouse.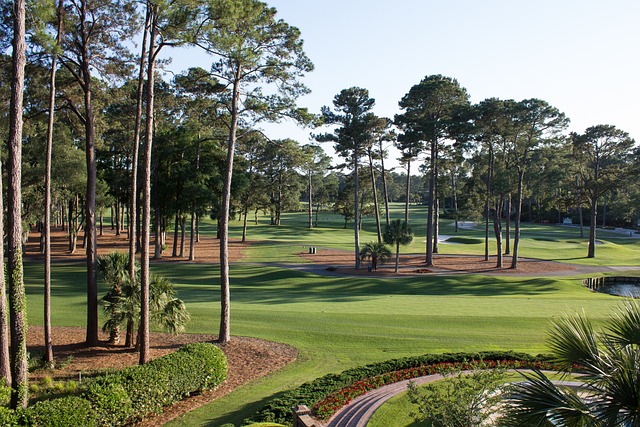 Old Oaks Country Club does not publicly disclose its membership fees. However, there are a number of estimates available online. The initiation fee for individual membership is $10,000 and the annual dues are $10,000. The initiation fee for a couple membership is $15,000 and the annual dues are $15,000. The initiation fee for family membership is $20,000 and the annual dues are $20,000.
It is important to note that these are just estimates and the actual membership fees may be higher or lower.
Here are some additional details about the membership costs and dues at Old Oaks Country Club:
The initiation fee is a one-time fee that is paid when you first join the club.
The annual dues are paid on an annual basis.
There are a number of different membership categories available, each with its own initiation fee and annual dues.
The club also offers a number of discounts for young professionals, families, and seniors.

Old Oaks Country Club Amenities
Old Oaks Country Club offers a wide range of amenities and facilities to cater to the diverse interests and needs of its members. While the specific amenities may evolve over time, here are some of the typical offerings you can expect at a prestigious country club like Old Oaks:
Championship Golf Course: The centerpiece of the club is its meticulously designed and well-maintained 18-hole golf course. Members can enjoy challenging rounds of golf while taking in the beautiful natural surroundings.

Clubhouse: The stately clubhouse often features fine dining options, banquet facilities for special events, and areas for social gatherings. It serves as a hub for social activities and relaxation.

Tennis Courts: Many country clubs, including Old Oaks, offer tennis facilities with well-maintained courts and sometimes even tennis programs or clinics.

Swimming Pool: A swimming pool and poolside amenities can provide a refreshing escape during the summer months.

Fitness Center: Some country clubs have fitness centers equipped with modern exercise equipment and may offer fitness classes and personal training.

Social Events: Country clubs often host a variety of social events, including holiday parties, wine tastings, themed dinners, and more.

Junior Programs: For families, there may be junior golf, tennis, and swim programs to engage younger members.

Spa and Wellness: Some upscale country clubs offer spa and wellness services for members to relax and rejuvenate.

Private Dining Rooms: Private dining areas can be available for intimate gatherings, meetings, or special occasions.

Locker Rooms: Well-appointed locker rooms with amenities like saunas, steam rooms, and whirlpools are common in many country clubs.

Golf Shop: A pro shop offers golf equipment, apparel, and accessories, as well as professional services like club fitting.

Practice Facilities: Driving ranges, putting greens, and practice bunkers are often available for golfers to hone their skills.

Old Oaks Country Club Event Information and Dining Options
Old Oaks Country Club typically offers a variety of events and celebrations that members can enjoy throughout the year. These events can vary depending on the club's specific calendar and member preferences, but here are some common types of celebrations that members might partake in:
Holiday Parties: Old Oaks often hosts festive events for major holidays like Thanksgiving, Christmas, New Year's Eve, and more. Members can come together to celebrate these special occasions with themed decorations, music, and special menus.

Themed Parties: The club may organize themed parties or galas, such as costume parties, masquerade balls, or decades-themed events.

Golf Tournaments: Golf enthusiasts can participate in a range of golf tournaments, including member-guest tournaments, club championships, and charity golf events.

Tennis Tournaments: For tennis enthusiasts, the club might organize tennis tournaments and leagues for members to showcase their skills and compete in a friendly environment.

Charity Fundraisers: Old Oaks Country Club often hosts charity events and fundraisers, which provide an opportunity for members to contribute to a good cause while enjoying social activities.

Wine Tastings and Dinners: Wine enthusiasts can savor special wine tastings and wine pairing dinners, where they can explore various vintages and cuisines.

Family Events: Family-oriented events, such as family picnics, family golf days, and kids' parties, provide opportunities for members of all ages to engage in club activities.

Concerts and Live Music: Some country clubs arrange live music events or concerts on the club's grounds or in the clubhouse, creating a lively and entertaining atmosphere.

Lectures and Speaker Series: Clubs occasionally invite guest speakers or host educational lectures on various topics of interest.

Summer BBQs and Cookouts: Seasonal cookouts, barbecues, and outdoor events offer a relaxed and enjoyable atmosphere for members and their families.

Themed Dinners: Themed dinners, such as Italian night, seafood night, or international cuisine nights, allow members to explore diverse culinary experiences.

Social Mixers: Regular social mixers or networking events provide opportunities for members to connect, make new friends, and expand their social circles.
Dining options at Old Oaks Country Club typically cater to a range of tastes and preferences, providing members with a variety of culinary experiences. While the specific offerings may change over time, here are some common dining options you might find at a prestigious country club like Old Oaks:
Fine Dining: The club's main dining room often offers a fine dining experience, characterized by elegant settings, a formal ambiance, and a focus on gourmet cuisine. Members can enjoy upscale dinners with a carefully curated menu.

Casual Dining: For a more relaxed atmosphere, Old Oaks may have casual dining areas that provide a comfortable and friendly environment. This might include a clubhouse grill or pub-style setting where members can enjoy a more laid-back meal.

Bar and Lounge: The club typically has a bar and lounge area where members can unwind, enjoy cocktails, watch sports events, and socialize with fellow members. Bar menus often include appetizers and light fare.

Outdoor Dining: Depending on the club's layout and location, outdoor dining options may be available. This provides members with the opportunity to dine al fresco and enjoy scenic views.

Private Dining: Old Oaks may have private dining rooms or spaces available for intimate gatherings, special occasions, and business meetings. These spaces can often be reserved for a more private dining experience.

Catering Services: The club's culinary team may offer catering services for off-site events, allowing members to enjoy the club's cuisine at their own gatherings or functions.

Themed Dinners: Themed dinner nights can be a fun and delicious way to explore various cuisines and culinary experiences. For example, the club may host Italian nights, seafood nights, or international cuisine-themed dinners.

Wine Tastings and Wine Dinners: Wine enthusiasts may have the opportunity to participate in wine tastings and wine pairing dinners, allowing them to explore a selection of wines alongside gourmet dishes.

Old Oaks Country Club Dress Code and Guest Policy
Dress codes and guest policies are common at private country clubs like Old Oaks Country Club to maintain a certain atmosphere and level of decorum. These policies can vary from one club to another, but here's a general idea of what you might expect:
Dress Code:
Golf Course: Proper golf attire is typically required on the golf course. This usually means collared shirts, slacks, golf shorts, and golf shoes with soft spikes. T-shirts, jeans, and athletic shorts are often not permitted.

Clubhouse: The clubhouse often has a more formal dress code. Business casual or resort casual attire is generally expected. This may include collared shirts, casual slacks, dresses, skirts, and similar attire. T-shirts, swimwear, and flip-flops are typically discouraged in the clubhouse.

Special Events: Some events may have specific dress codes. Formal events might require black tie or cocktail attire, while themed parties may encourage costumes or specific dress styles.
Guest Policy:
Member Sponsorship: In many cases, guests are welcome but should be sponsored by a club member. The sponsoring member is often responsible for the behavior and attire of their guests.

Guest Limits: There may be restrictions on how often a member can bring the same guest, and clubs often limit the number of guests a member can bring on a given day.

Registration: Guests usually need to be registered with the club before they can use the facilities. This helps the club manage guest access.

Charges: There may be guest fees associated with using the club's facilities, such as the golf course or dining areas.
Old Oaks Country Club in Purchase, New York, stands as a prestigious and distinguished institution that embodies the essence of refined living, offering a harmonious blend of luxurious amenities and timeless traditions. With its historically significant golf course designed by A.W. Tillinghast, elegant clubhouse, and a wealth of social and recreational opportunities, Old Oaks has created a haven for its members to enjoy the best of country club living.
Whether it's a challenging round of golf, fine dining in an upscale setting, or a wide array of social events, Old Oaks Country Club provides a resplendent backdrop for members to create lasting memories and foster meaningful connections. This exclusive club remains a beacon of excellence, inviting individuals and families to partake in a lifestyle that marries the grandeur of the past with the vitality of the present.
Disclaimer: CountryClubMag.com is an independent resource and is not associated with any of the clubs on this website. Club initiation and membership cost information are estimates only and should not be relied upon for making club membership decisions.