Disclaimer: CountryClubMag.com is an independent resource and is not associated with any of the clubs on this website. Club initiation and membership cost information are estimates only and should not be relied upon for making club membership decisions.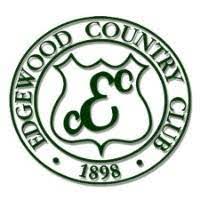 Nestled amidst the picturesque landscapes of Pittsburgh, Pennsylvania, Edgewood Country Club stands as a true gem of the region. Founded in 1898, this historic establishment has been a beacon of elegance and leisure for generations of members and guests. With its lush green fairways, world-class golf facilities, and a myriad of amenities that cater to a diverse array of interests, Edgewood Country Club is the epitome of refined recreational excellence. Whether you're an avid golfer, a connoisseur of fine dining, or someone seeking a vibrant social scene, Edgewood Country Club promises an unmatched experience in the heart of Pittsburgh.
Edgewood Country Club History and Founding
Edgewood Country Club, located in Pittsburgh, Pennsylvania, was founded in 1898. This prestigious establishment has a rich history that dates back over a century. The club's founders aimed to create a haven for individuals seeking leisure and recreation in the verdant surroundings of Pittsburgh's Edgewood neighborhood.
Designed by one of the most renowned golf course architects of the early 20th century, Emil Loeffler, Edgewood's golf course has been a centerpiece of the club's identity. Loeffler's design combined natural beauty with a challenging course layout, and it has since become a beloved destination for golf enthusiasts. The course's classic design and mature trees offer a timeless and picturesque backdrop for golfers of all skill levels.
Throughout its history, Edgewood Country Club has consistently evolved and expanded its facilities and services, maintaining a strong commitment to providing its members with the highest standards of amenities, social events, and, of course, golfing experiences. As a result, it continues to be a treasured institution in the Pittsburgh area, preserving the legacy of its founders and the architectural brilliance of Emil Loeffler.
Famous Golf Tournament held at Edgewood Country Club
The following are some famous golf tournaments held at Edgewood Country Club in Pittsburgh, PA:
U.S. Open (1937): The 1937 U.S. Open was the 41st U.S. Open, held July 8–11 at Edgewood Country Club in Churchill, Pennsylvania, a suburb of Pittsburgh. Ralph Guldahl won the championship in 18 holes of extra play over Sam Snead. It was Guldahl's second major championship victory, and the first of three U.S. Opens he would win.
PGA Championship (1967): The 1967 PGA Championship was the 49th PGA Championship, held August 10–13 at Edgewood Country Club in Churchill, Pennsylvania, a suburb of Pittsburgh. Don January won the championship in a playoff over Dave Marr. It was January's only major championship victory.
Women's U.S. Open (1972): The 1972 U.S. Women's Open was the 27th U.S. Women's Open, held July 13–16 at Edgewood Country Club in Churchill, Pennsylvania, a suburb of Pittsburgh. Susie Berning won the championship by one stroke over Pam Higgins. It was Berning's second major championship victory.
These are just a few of the many famous golf tournaments that have been held at Edgewood Country Club over the years. The club is known for its challenging course and its beautiful setting. It is a popular destination for golfers of all levels, and it has hosted some of the biggest names in the game.
Edgewood Country Club Membership Costs and Dues
Here are some estimated and rumored membership costs and dues for Edgewood Country Club in Pittsburgh, PA: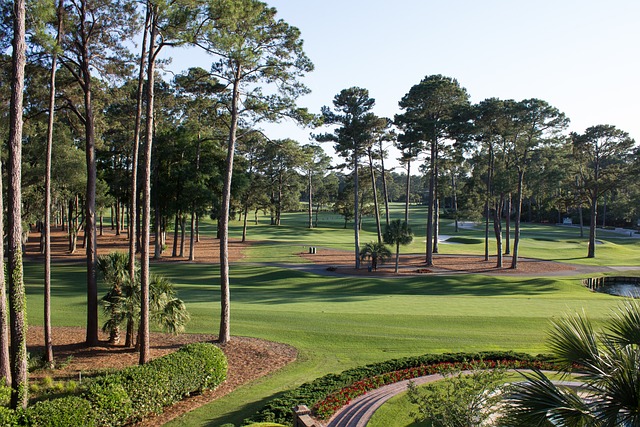 Initiation fee: $10,000-$20,000
Monthly dues: $500-$1,000
Annual dues: $6,000-$12,000
Please note that these are just estimates and rumors, and the actual costs and dues may vary depending on the type of membership you choose and other factors.
Please note that the membership costs and dues may vary depending on the type of membership you choose. For example, a single membership may be less expensive than a family membership. Additionally, some clubs offer discounts for seniors or military members.
It is also important to note that some clubs require a non-refundable deposit when you apply for membership. This deposit is typically applied to your initiation fee if you are accepted for membership. However, if you are not accepted for membership, or if you decide to withdraw your application, you may lose your deposit.
Finally, it is important to remember that membership in a country club is a significant financial commitment. Before you apply for membership, be sure to carefully consider your budget and make sure that you can afford the monthly and annual dues.
Edgewood Country Club Amenities
Edgewood Country Club in Pittsburgh, Pennsylvania, offers a wide range of amenities and services to cater to the diverse interests and needs of its members.
Here are some of the typical amenities you can expect to find at a country club like Edgewood:
Golf Course: Edgewood is known for its exceptional golf facilities, including an 18-hole championship golf course designed by Emil Loeffler. Members can enjoy well-manicured fairways, challenging holes, and picturesque views.
Practice Facilities: Many country clubs provide practice areas, such as putting greens, driving ranges, and chipping areas to help golfers hone their skills.
Tennis Courts: Tennis enthusiasts can enjoy access to well-maintained courts and possibly even tennis programs and lessons.
Swimming Pool: Country clubs often feature pools, providing a refreshing space for members and their families to relax and exercise.
Dining Options: Members typically have access to dining facilities, which may include formal dining rooms, casual restaurants, and outdoor dining spaces. Fine dining, special events, and social gatherings are often part of the dining experience.
Fitness and Wellness: Some clubs offer fitness centers, group exercise classes, and personal training services to promote health and wellness among their members.
Social Events: Country clubs frequently host a variety of social events, such as parties, galas, holiday celebrations, and themed nights, to foster a sense of community among members.
Private Event Spaces: Edgewood may have spaces available for private events, weddings, corporate meetings, and other special occasions.
Junior Programs: Many country clubs have junior golf and tennis programs, as well as activities designed for children and teenagers.
Membership Services: Clubs typically have a dedicated membership department to assist with inquiries, and registration, and to help members make the most of their club experience.
Locker Rooms: For golfers and fitness enthusiasts, locker rooms with amenities such as showers, saunas, and changing areas are often available.
Guest Accommodations: Some country clubs offer guest accommodations or partnerships with nearby hotels for out-of-town visitors.
Pro Shops: Golfers can often find pro shops that sell golf equipment, apparel, and accessories.

Edgewood Country Club Event Information and Dining Options
Edgewood Country Club in Pittsburgh, Pennsylvania, typically hosts a variety of events and celebrations throughout the year to cater to its members and their interests.
Here are some common types of celebrations and events that you can often enjoy at country clubs like Edgewood:
Holiday Celebrations: Country clubs often host special events and parties for major holidays such as New Year's Eve, Valentine's Day, St. Patrick's Day, Independence Day (Fourth of July), Thanksgiving, and Christmas. These can include themed dinners, parties, and family-friendly activities.
Themed Parties: Edgewood may organize themed parties, such as costume parties, retro nights, and masquerade balls, to add an element of fun and excitement to their social calendar.
Golf Tournaments: The club may host various golf tournaments and competitions, ranging from member tournaments to charity events. These are great opportunities for golf enthusiasts to participate and compete.
Social Mixers: Country clubs often arrange social mixers, happy hours, and cocktail parties to encourage members to interact and network.
Special Dining Events: You may find special dining events, including wine tastings, chef's table experiences, and gourmet dinners showcasing unique cuisines.
Family Fun Days: Some clubs host family-oriented events like pool parties, kids' camps, and family fun days to provide a family-friendly atmosphere.
Live Entertainment: Live music, bands, and entertainment events can be a regular part of the club's offerings.
Charity Galas: Edgewood may organize charity galas and fundraising events to support local causes and charities.
Club Championships: Golf and tennis club championships are usually held, allowing members to compete for titles and recognition.
Outdoor Events: With picturesque surroundings, Edgewood Country Club may host outdoor events like barbecues, picnics, and al fresco dining experiences.
Private Events: Members can book the club's facilities for their own private events, such as weddings, anniversaries, corporate meetings, and birthday parties.
Junior Programs: Clubs often offer programs and events for junior members, including golf and tennis clinics, summer camps, and youth-focused activities.
Dining options at Edgewood Country Club can vary, and the specific offerings may change over time. However, country clubs like Edgewood typically provide a range of dining options to cater to the preferences and needs of their members. Here are some common dining options you might find at Edgewood Country Club:
Formal Dining Room: The formal dining room is often the centerpiece of the club's dining experience. It provides an elegant and upscale setting for special occasions, fine dining, and formal gatherings.
Casual Dining: In addition to the formal dining room, country clubs typically have a more relaxed, casual restaurant or lounge. This is ideal for everyday dining, socializing, and enjoying a more relaxed atmosphere.
Outdoor Dining: Many country clubs offer outdoor dining options, such as patios or terraces with scenic views. These spaces are perfect for enjoying meals and socializing in an al fresco setting, especially during the warmer months.
Special Events: The club's dining facilities are often used for hosting special events and themed dining nights. This can include wine tastings, holiday brunches, and chef's table experiences.
Catering Services: Edgewood Country Club may offer catering services for private events held on the premises. Members can work with the club's catering team to create customized menus for weddings, parties, and other special occasions.
Bar and Lounge: Many country clubs have a bar or lounge area where members can enjoy a variety of beverages, including cocktails, wine, and beer, along with a bar menu.
Snack Bars: Some clubs have snack bars or halfway houses on the golf course for a quick bite during a round of golf.
Children's Menus: For family-friendly dining, some clubs provide children's menus or kid-friendly options to accommodate young members and their families.
Takeout and Delivery: Depending on the club's policies, they may offer takeout or delivery options for members who prefer to dine at home or have a meal in their private spaces.
Member Events: Edgewood often hosts member events that include dining components. These can range from special dinners to themed parties and social gatherings.

Edgewood Country Club Dress Code and Guest Policy
Country clubs typically have dress codes and guest policies to maintain a certain level of decorum and ensure the comfort of their members and guests.
Here's a general idea of what you might expect regarding the dress code and guest policy at Edgewood Country Club:
Dress Code:
Edgewood Country Club may have a dress code in place for various areas of the club, including the golf course, dining areas, and other facilities. While specific dress code rules may change over time, here are some general guidelines often found at country clubs:
Golf Course: Golf attire is typically expected on the golf course. This may include collared shirts, tailored shorts or slacks, and golf-specific footwear. Metal spikes are often prohibited.
Formal Dining: The formal dining room may require more formal attire, such as business casual or upscale casual wear. This can include collared shirts, dresses, and slacks. T-shirts, denim, and athletic wear are usually discouraged in formal dining areas.
Casual Dining: Casual dining areas may have a more relaxed dress code, allowing for smart casual attire. Tasteful and neat casual wear is generally acceptable.
Outdoor Dining: Outdoor dining spaces often have a more relaxed dress code, but guests are still expected to be neat and clean in their attire.
Swimming Pool: Bathing suits, cover-ups, and appropriate swimwear are usually required in the pool area. Street clothes or attire that is not suited for the pool are typically discouraged.
Club Events: For special club events, the dress code may vary depending on the nature of the event. Themed parties, black-tie galas, and other events may have specific dress code requirements.
Guest Policy:
The guest policy at Edgewood Country Club may vary depending on membership level and specific club rules. Here are some general guidelines:
Member-Sponsored Guests: Members are typically allowed to bring guests to the club. Members are often required to accompany their guests and are responsible for their behavior and adherence to club policies.
Guest Limits: There may be limits on the number of guests a member can bring on a given day or for a specific event.
Guest Fees: Some clubs may charge guest fees for non-member guests, which can vary depending on the guest's age and the facilities they wish to use.
Reciprocal Arrangements: Edgewood may have reciprocal arrangements with other country clubs, allowing members to host guests from those clubs.
Reservations: It's usually advisable to make reservations for guests, especially for dining and special events.
Edgewood Country Club in Pittsburgh, Pennsylvania, is a place of refined elegance, recreation, and community. With its rich history dating back to 1898, it has consistently provided a haven for those seeking world-class golf, fine dining, and a host of amenities for members and their guests. Whether you're drawn to the beautifully designed golf course, the diverse dining options, or the lively social events, Edgewood Country Club offers an opportunity to experience the best of country club living.
As one of Pittsburgh's premier establishments, it continues to maintain its commitment to tradition while adapting to the evolving needs and interests of its members, ensuring a timeless and memorable experience for all who walk through its doors.
Disclaimer: CountryClubMag.com is an independent resource and is not associated with any of the clubs on this website. Club initiation and membership cost information are estimates only and should not be relied upon for making club membership decisions.