Disclaimer: CountryClubMag.com is an independent resource and is not associated with any of the clubs on this website. Club initiation and membership cost information are estimates only and should not be relied upon for making club membership decisions.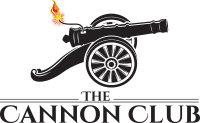 The Cannon Club in Lothian, Maryland, is a hidden gem nestled in the heart of beautiful Anne Arundel County. This exclusive and inviting club is a cherished local gathering place, known for its warm hospitality, stunning natural surroundings, and a wide range of amenities designed to create unforgettable experiences for its members and guests.
Whether you're seeking a day of golf on their immaculate course, a relaxing afternoon by the pool, or a delicious dining experience in their upscale restaurant, The Cannon Club offers a haven of leisure and camaraderie that captures the essence of Maryland's charm and community spirit. Discover the allure of The Cannon Club, where memories are made and friendships flourish.
The Cannon Club History and Founding
The Cannon Club in Lothian, Maryland, has a rich history dating back to its founding in 1964. This exclusive club was established with the vision of providing a top-tier recreational and social hub for the local community. The club's elegant architecture, featuring a classic and timeless design, is credited to the renowned architect Ed Ault.
Ed Ault, a prominent figure in golf course architecture, designed The Cannon Club's picturesque 18-hole golf course, which has since become a centerpiece of the club's offerings. His careful attention to the natural landscape and his commitment to preserving the area's beauty has made the course a challenging yet beautiful environment for golf enthusiasts.
Throughout the years, The Cannon Club has grown and evolved, offering not only exceptional golf but also a wide range of amenities including a clubhouse, swimming pool, tennis courts, and a restaurant that has become a beloved dining destination. The club's commitment to excellence and its connection to the community continues to shape its legacy as a premier destination for relaxation, recreation, and camaraderie in Lothian, Maryland.
Famous Golf Tournament held at The Cannon Club
The Cannon Club in Lothian, Maryland, has had the honor of hosting several prestigious golf tournaments over the years, drawing attention from avid golfers and enthusiasts alike. One of the most notable tournaments held at The Cannon Club is the Maryland State Golf Association (MSGA) Amateur Championship. This championship is a premier event that showcases the talent and skill of amateur golfers from across the state of Maryland. It has become a highly anticipated and celebrated competition, and The Cannon Club's well-designed course provides a challenging and picturesque backdrop for this tournament.
The MSGA Amateur Championship is not only a test of golfing prowess but also an opportunity for participants to enjoy the rich history and scenic beauty of The Cannon Club. The course's architectural excellence, coupled with its meticulously maintained fairways and greens, makes it a fitting venue for such a prestigious event.
The hosting of the MSGA Amateur Championship at The Cannon Club is a testament to the club's commitment to promoting the sport of golf and providing a world-class golfing experience to both its members and the broader golfing community. This tournament has undoubtedly contributed to the club's reputation as a top-notch golf destination in Maryland.
The Cannon Club Membership Costs and Dues
The Cannon Club in Lothian, Maryland is a private, member-owned golf and country club. Membership costs and dues are not publicly disclosed, but based on estimates and rumors from various sources, the following is a general overview:
Initiation fee: Estimated to be between $50,000 and $100,000.
Monthly dues: Estimated to be between $1,000 and $2,000 per month.
These are just estimates and may vary depending on the type of membership and other factors.
Here are some additional rumors about The Cannon Club's membership costs and dues:
There is a waiting list for new members, and it can take several years to get in.
The club has a strict dress code and other rules that members must follow.
The club offers a variety of membership options, including family memberships, individual memberships, and corporate memberships.
The Cannon Club Amenities
The Cannon Club in Lothian, Maryland, offers a wide range of amenities designed to cater to the diverse interests and recreational preferences of its members.
Here is a general overview of the amenities typically found at private country clubs like The Cannon Club:
Golf Course: The Cannon Club features an 18-hole golf course designed by renowned architect Ed Ault. Golfers can enjoy a challenging and well-maintained course with scenic views.
Clubhouse: The clubhouse is often the heart of the club, providing a central gathering place for members. It may include dining facilities, meeting rooms, and social spaces.
Restaurant: Many country clubs, including The Cannon Club, offer an upscale restaurant that provides fine dining experiences. Members can enjoy a variety of culinary delights in a refined setting.
Swimming Pool: A swimming pool is a common amenity at country clubs, providing a place for members to relax and cool off during the summer months.
Tennis Courts: Tennis enthusiasts can take advantage of tennis courts to enjoy friendly matches or receive professional coaching.
Fitness Center: Some clubs offer fitness facilities equipped with modern exercise equipment and personal training services.
Social Events: Country clubs often host a variety of social events, including holiday celebrations, themed parties, and cultural events to foster a sense of community among members.
Private Events: Members may have access to event spaces for hosting private functions, such as weddings, banquets, and corporate events.
Junior Programs: Country clubs may provide programs and activities for junior members, including golf and tennis lessons, summer camps, and more.
Lounge Areas: Relaxing lounge areas within the clubhouse are perfect for unwinding with friends, enjoying a drink, or watching sports events.
Golf Pro Shop: A pro shop typically offers golf equipment, apparel, and accessories, along with professional services like club fitting and lessons.
Locker Rooms: Locker rooms often include amenities like showers, a sauna, and storage for members' personal belongings.
The Cannon Club Event Information and Dining Options
The Cannon Club, like many private country clubs, typically hosts a variety of events and celebrations throughout the year to create a sense of community, offer recreational opportunities, and provide social gatherings for its members. While the specific events may vary from year to year, here are some common types of events that members might celebrate at The Cannon Club:
Holiday Celebrations: The club often organizes events for major holidays like Christmas, New Year's Eve, Thanksgiving, and Independence Day. These celebrations may include special dinners, parties, and fireworks displays.
Themed Parties: Themed parties can range from costume parties, masquerade balls, and Hawaiian luaus to casino nights and more. These events offer a fun and festive atmosphere for members to enjoy.
Golf Tournaments: Golf enthusiasts can participate in various golf tournaments and competitions throughout the year, including club championships and charity golf events.
Concerts and Live Music: Some clubs host live music events featuring local bands, artists, or tribute acts. These events provide entertainment and opportunities for members to dance and socialize.
Wine Tastings: Wine aficionados may appreciate wine-tasting events featuring selections from different regions and vintages. These events often include expert guidance on wine pairing.
Cocktail Receptions: Special cocktail receptions and mixology events may be held to introduce new cocktail menus and allow members to mingle.
Family-Friendly Events: Family members of all ages can enjoy events like family picnics, kids' parties, and movie nights under the stars.
Gala Dinners: Formal gala dinners and black-tie events are often organized for special occasions or fundraisers.
Member Appreciation Nights: These events are designed to celebrate and show gratitude to club members. They often feature complimentary drinks, appetizers, and entertainment.
Themed Dinners: Themed dining experiences can include international cuisine nights, wine and dine evenings, and chef's table dinners.
Educational Workshops: Clubs may offer workshops, such as wine and whiskey tastings, cooking classes, and gardening seminars, to enrich members' knowledge and skills.
Sports Viewing Parties: For major sporting events like the Super Bowl or the Masters golf tournament, clubs may host viewing parties with big screens and themed menus.
The dining options at The Cannon Club in Lothian, Maryland, may vary depending on the club's facilities and offerings. The following are common dining options typically found at private country clubs like The Cannon Club:
Clubhouse Restaurant: Private country clubs often have an upscale restaurant within the clubhouse. Members and their guests can enjoy fine dining in an elegant and relaxed atmosphere. The restaurant typically offers a diverse menu, including a variety of appetizers, entrees, and desserts.
Bar and Lounge: Many clubs have a bar and lounge area where members can unwind, enjoy a drink, and socialize. In addition to beverages, these areas may offer a more casual dining menu, which can include items like sandwiches, burgers, and light bites.
Outdoor Dining: Clubs with scenic views and outdoor spaces often provide members with the option to dine al fresco. Outdoor dining areas may include patio seating or terrace areas, allowing members to savor their meals while enjoying the natural surroundings.
Private Dining Rooms: For members who want a more intimate dining experience, private dining rooms are often available. These rooms are suitable for special occasions, family gatherings, or business meetings.
Special Theme Nights: Clubs may host special theme nights with unique menus. These can include wine and dine evenings, chef's tasting dinners, seafood nights, and more.
Catering Services: The Cannon Club may offer catering services for both on-site and off-site events. This includes providing food and beverage services for weddings, banquets, corporate meetings, and other private functions.
Sunday Brunch: Some clubs offer a traditional Sunday brunch service, featuring a variety of breakfast and lunch items, as well as a carving station and dessert selections.
The Cannon Club Dress Code and Guest Policy
The Cannon Club, like many private country clubs, typically has a dress code and guest policy in place to maintain a certain atmosphere and ensure the comfort of its members and guests.
Here is a general overview of what you might expect:
Dress Code:
Golf Attire: While on the golf course, appropriate golf attire is typically required. This often includes collared shirts, slacks, golf shorts, and golf shoes with soft spikes. Tank tops, cutoffs, and denim are usually not allowed.
Clubhouse Attire: The clubhouse often has a more formal dress code. Members and guests are generally expected to wear business-casual or upscale casual attire. This may include collared shirts, dress shoes, slacks, and dresses. Clubhouses usually do not allow casual or athletic wear, such as flip-flops, gym attire, or swimwear.
Special Events: For formal events or special occasions, the club may have specific dress code requirements. This can range from business formal to black tie, depending on the event.
Swimwear: Appropriate swimwear is typically expected in pool and fitness areas, but not in dining or clubhouse areas.
Guest Policy:
Member Sponsorship: Typically, members of The Cannon Club are required to sponsor and accompany their guests when using the club's facilities, including the golf course, dining areas, and events.
Guest Limits: Clubs may have restrictions on the number of guests a member can bring at one time, and the frequency of their visits.
Registration: Members usually need to register their guests at the club's front desk or with the staff in advance of their visit. This helps the club manage guest access and ensure a smooth experience.
Fees: Clubs may charge guest fees for certain activities or facilities, such as golf rounds. These fees can vary based on the guest's use of the club.
The Cannon Club in Lothian, Maryland, stands as a distinguished destination that encapsulates the essence of a traditional, private country club. With a rich history, renowned architect-designed golf course, and an array of amenities, including fine dining, this club offers a unique blend of recreation, camaraderie, and relaxation.
Whether you are an avid golfer, a social enthusiast, or a connoisseur of upscale dining experiences, The Cannon Club caters to a wide range of interests, fostering a sense of community, celebration, and leisure. To fully experience the allure of The Cannon Club, one must visit and immerse oneself in the beauty and hospitality that this exclusive establishment has to offer.
Disclaimer: CountryClubMag.com is an independent resource and is not associated with any of the clubs on this website. Club initiation and membership cost information are estimates only and should not be relied upon for making club membership decisions.