Disclaimer: CountryClubMag.com is an independent resource and is not associated with any of the clubs on this website. Club initiation and membership cost information are estimates only and should not be relied upon for making club membership decisions.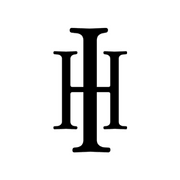 Welcome to Iron Horse Golf Club, an exquisite golfing haven nestled in the heart of Alpharetta, Georgia. With its lush fairways, meticulously manicured greens, and breathtaking natural surroundings, Iron Horse Golf Club offers golf enthusiasts an unparalleled experience that seamlessly combines challenging play with the beauty of the Georgia landscape.
Whether you're a seasoned pro or a novice golfer, our club welcomes all to enjoy a world-class golfing adventure in an idyllic setting. Join us at Iron Horse Golf Club and discover the perfect blend of Southern hospitality and championship-caliber golf.
Iron Horse Golf Club History and Founding
Iron Horse Golf Club, located in Alpharetta, Georgia, boasts a rich history that has made it a prominent destination for golf enthusiasts in the region. The club was founded in 2000, and its creation was driven by a vision to offer a top-tier golfing experience in the picturesque surroundings of Alpharetta.
The golf course at Iron Horse was designed by the renowned golf course architect, Bob Cupp. Bob Cupp, known for his exceptional skill in crafting challenging yet enjoyable golf courses, lent his expertise to create a layout that would test the skills of golfers at all levels while preserving the natural beauty of the area.
The course's design emphasizes the rolling terrain and incorporates water features, bunkers, and strategically placed hazards to provide a memorable and challenging golfing experience. Over the years, Iron Horse Golf Club has become a favorite among golfers seeking not only a great game but also a connection to the beauty of the North Georgia landscape.
Today, Iron Horse Golf Club stands as a testament to the enduring appeal of golf and the dedication of those who have maintained its legacy. Golfers continue to flock to this exceptional course to enjoy a challenging round of golf while taking in the stunning surroundings that Bob Cupp's design so expertly highlights.
Famous Golf Tournament held at Iron Horse Golf Club
There is no famous golf tournament held at Iron Horse Golf Club in Alpharetta, Georgia. The course is a public facility that hosts a variety of local and regional tournaments, but it has not yet been the site of any major professional events.
Iron Horse Golf Club is a challenging course that has been praised for its layout and condition. It is also located in a beautiful setting, with rolling hills, natural streams and lakes, and lush fairways and greens. This makes it a popular destination for golfers of all levels, but it is not yet well-known enough to attract the attention of the major professional tours.
However, the course is relatively new, having opened in 1996. It is possible that it could become the site of a major tournament in the future, but it will need to continue to build its reputation and attract the attention of the top players in the world.
Iron Horse Golf Club Membership Costs and Dues
The membership costs and dues at Iron Horse Golf Club in Alpharetta, GA are currently estimated to be as follows:
Initiation Fee: $250,000
Annual Dues: $24,000
However, it is important to note that these are just estimates, and the actual costs may vary depending on the type of membership you choose and other factors. Additionally, there are some rumors that the initiation fee may be increasing in the near future.
Here is a breakdown of the different types of memberships available at Iron Horse Golf Club:
Golf Membership: This is the most comprehensive membership option, and it includes unlimited access to the golf course, driving range, practice area, fitness center, tennis center, pool, dining, and special events.
Social Membership: This membership option includes access to the fitness center, tennis center, pool, dining, and special events, but it does not include access to the golf course.
It is also important to note that there is a food and beverage minimum associated with all memberships at Iron Horse Golf Club. The current minimum is $1,100 for families and $700 for individuals.
Iron Horse Golf Club Amenities
Iron Horse Golf Club in Alpharetta, Georgia, offers a range of amenities to enhance the golfing experience and provide members and guests with a well-rounded and enjoyable visit. While specific amenities can evolve over time, here are some of the typical amenities you might find at a golf club like Iron Horse:
Championship Golf Course: Iron Horse is primarily known for its 18-hole championship golf course, designed by renowned architect Bob Cupp. The course typically includes well-manicured fairways, challenging bunkers, and scenic water features.
Practice Facilities: Many golf clubs offer practice facilities, including driving ranges, putting greens, and chipping areas, to help golfers improve their skills or warm up before a round.
Golf Pro Shop: A well-stocked pro shop provides golfers with a selection of equipment, apparel, and accessories. It's also a place to get expert advice from golf professionals.
Clubhouse: The clubhouse is often the hub of social activity at the club. It may house a restaurant or grill, a bar, and event spaces for private functions.
Dining Options: Many country clubs have dining facilities that serve a variety of cuisines, from casual fare to fine dining. Members and guests can enjoy meals and drinks while taking in beautiful views.
Swimming Pool: Some golf clubs, especially those in warmer climates, offer swimming pools as a way to cool off and relax after a round of golf.
Tennis Courts: Tennis enthusiasts may find tennis courts for recreational play or organized events.
Fitness Center: Fitness facilities can include exercise equipment, group fitness classes, and personal training services for members interested in maintaining their fitness.
Locker Rooms: Locker rooms with showers and changing areas are often available for the convenience of club members and guests.
Social Events: Golf clubs frequently host social events, member tournaments, and themed evenings to foster a sense of community among their members.
Membership Programs: Various membership levels may be available, each offering different privileges and access to amenities. These can include full golf memberships, social memberships, and more.
Iron Horse Golf Club Event Information and Dining Options
Iron Horse Golf Club in Alpharetta, Georgia, provides a beautiful and versatile venue for a variety of events and celebrations. While the availability of specific events may vary based on the club's policies and scheduling, here are some common types of events that you may be able to celebrate at Iron Horse Golf Club:
Weddings: Iron Horse Golf Club is often chosen as a wedding venue due to its picturesque setting. You can celebrate your wedding ceremony and reception in scenic surroundings, with options for indoor and outdoor events.
Corporate Meetings and Retreats: The club offers facilities for corporate gatherings, including meetings, conferences, and team-building retreats. These events can be held in well-equipped meeting rooms with access to audiovisual equipment.
Golf Tournaments: If you're organizing a golf tournament for your company, charity, or social group, Iron Horse can host and manage the event. It's a great way to combine golfing with a social or fundraising cause.
Private Parties: You can host private parties for birthdays, anniversaries, reunions, and other special occasions. The club may offer various dining and event spaces to accommodate your needs.
Holiday Parties: Celebrate holidays like Christmas, New Year's Eve, or Thanksgiving with special events and dining options at the club.
Charity and Fundraising Events: Many clubs partner with charitable organizations to host fundraising events, including charity golf tournaments, galas, and auctions.
Golf Clinics and Lessons: Iron Horse may offer golf clinics and lessons for individuals or groups, making it a great place to improve your golf skills while celebrating with friends or colleagues.
Social and Member Events: The club often organizes social events and gatherings for its members, such as themed parties, wine tastings, and member appreciation events.
Anniversary Celebrations: Whether it's a milestone wedding anniversary or a business anniversary, you can celebrate significant achievements at the club.
Bridal and Baby Showers: Host bridal showers or baby showers in a beautiful and elegant setting.
Graduation Parties: Celebrate your academic achievements or those of your loved ones with a graduation party at the club.
Dinner Parties: Enjoy a private dinner party with friends or family in one of the club's dining spaces.
The dining options at Iron Horse Golf Club in Alpharetta, Georgia, may include a variety of choices to cater to the tastes of its members and guests. While specific menus and offerings can change, here are some typical dining options you might find at a golf club like Iron Horse:
Clubhouse Restaurant: The main clubhouse often features a restaurant with a diverse menu that includes a range of cuisines. You can typically find both casual and more upscale dining options, such as sandwiches, salads, burgers, steaks, seafood, and daily specials.
Bar and Lounge: Many golf clubs have a bar or lounge area where you can enjoy drinks, including a selection of wines, cocktails, beers, and non-alcoholic beverages. This area may also offer a limited menu of appetizers or small bites.
Patio or Terrace Dining: If the club has a patio or terrace overlooking the golf course or scenic landscapes, it may provide outdoor dining options. This is a great way to enjoy your meal while taking in beautiful views.
Private Dining: Iron Horse Golf Club may have private dining rooms or spaces available for special occasions, private parties, or intimate gatherings. These spaces can be reserved for a more personalized dining experience.
Catering Services: The club may offer catering services for on-site events, such as weddings, banquets, and meetings. You can work with the club's culinary team to customize menus to suit the specific needs of your event.
Special Events: Iron Horse may host special dining events throughout the year, including holiday buffets, themed dinners, wine tastings, and more. These events can be a great way to enjoy unique culinary experiences.
Brunch: Some golf clubs offer weekend brunch options, allowing members and guests to enjoy a leisurely brunch with a selection of breakfast and lunch items.
Takeout and To-Go Orders: In some cases, the club may offer takeout or to-go orders, allowing you to enjoy the club's cuisine even if you're not dining on-site.
Iron Horse Golf Club Dress Code and Guest Policy
Dress codes and guest policies are common features at many golf clubs, including Iron Horse Golf Club in Alpharetta, Georgia. These policies are typically in place to ensure a certain level of decorum, maintain the club's atmosphere, and promote the enjoyment of all members and guests. Here's a general overview of what you might expect regarding the dress code and guest policy at Iron Horse Golf Club:
Dress Code:
Golf Attire: Proper golf attire is usually required on the golf course and practice areas. This typically includes collared shirts for men and appropriate golf shirts for women. Golf shorts or pants are typically required, and they should be of an appropriate length. Cargo shorts, denim, and athletic/sportswear may be restricted.
Footwear: Golf shoes with soft spikes or spikeless shoes are typically required on the golf course. Metal spikes are usually prohibited to protect the course.
Casual Attire: In non-golf areas such as the clubhouse, restaurant, and bar, a more casual dress code may apply, but neat and presentable attire is generally expected. Specific requirements may vary by location within the club.
Special Events: For special events, parties, and fine dining, the club may enforce a more formal dress code, which might include jackets, ties, or cocktail attire for certain occasions.
Hats and Headwear: While caps and hats are commonly worn on the golf course, it's important to remove them when inside the clubhouse or restaurant.
Guest Policy:
Members' Guests: Golf clubs often allow members to bring guests to enjoy the facilities, including the golf course and clubhouse. However, there may be restrictions on the number of guests a member can bring and specific guest fees or charges.
Reservation Requirements: Guests typically need to be accompanied by a member and may need to be registered in advance through the club's reservation system.
Check-In: Guests should check in at the pro shop or clubhouse upon arrival and follow all club policies and rules during their visit.
Etiquette: It's important for guests to adhere to the club's etiquette and code of conduct, which includes pace of play, respecting course conditions, and adhering to dress code requirements.
Reciprocal Clubs: Some golf clubs have reciprocal arrangements with other clubs, allowing members to play at partner clubs. If you're a guest from a reciprocal club, be sure to inquire about any special arrangements.
Iron Horse Golf Club in Alpharetta, Georgia, offers a picturesque and welcoming environment for golf enthusiasts and those seeking a premier club experience. With its meticulously designed golf course, a range of amenities, and potential for various celebrations and events, Iron Horse stands as a testament to the timeless allure of the game of golf.
Whether you're teeing off on their championship course, savoring a meal in the clubhouse, or hosting a special event in their elegant facilities, Iron Horse Golf Club promises a memorable and enjoyable experience, all set against the backdrop of North Georgia's natural beauty. It's a place where golf tradition and modern hospitality come together to create lasting memories.
Disclaimer: CountryClubMag.com is an independent resource and is not associated with any of the clubs on this website. Club initiation and membership cost information are estimates only and should not be relied upon for making club membership decisions.