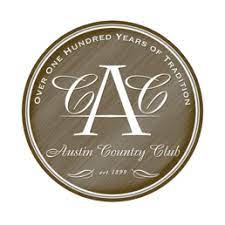 Austin Country Club is a prestigious golf club located in Austin, Texas. Founded in 1899, it is one of the oldest clubs in Texas and has a rich history and tradition. The club has hosted numerous famous golf tournaments over the years and is widely considered to be one of the premier golfing destinations in the state.
Austin Country Club Austin TX History and Founding
The country club was founded by a group of businessmen and community leaders who were looking for a place to play golf and socialize. The first course was built on land donated by local rancher and businessman, John H. Faulk. Over the years, the course has undergone several renovations and improvements and is now widely regarded as one of the best golf courses in the country.
Famous Golf Tournament held at Austin Country Club
The most famous golf tournament held at Austin Country Club is the Dell Technologies Match Play, which is a professional golf tournament that is part of the PGA Tour. The tournament was first held at the club in 2016 and has since become one of the most highly anticipated events on the golfing calendar. The tournament brings together 64 of the world's top golfers, who compete in a match-play format over the course of four days. The tournament has a total purse of $10.5 million, with the winner receiving a prize of $1.8 million.
Austin Country Club Membership Costs and Dues
Membership at Austin Country Club is highly sought after and comes at a price. The club offers a range of membership options, including full golf membership, tennis membership, and social membership. The cost of membership varies depending on the type of membership and the initiation fee, which ranges estimated from $7,500 to $35,000. In addition to the initiation fee, members also pay ongoing dues, which are rumored to start at $1,100 per month.
Austin Country Club Amenities
The club offers a range of amenities, including:
Golf Course – The club's championship golf course is one of the finest in the country, with stunning views of Lake Austin and challenging holes that are sure to test even the most skilled golfers.
Driving Range – The club's driving range is the perfect place to warm up before a round of golf, with plenty of space to practice your swing and a variety of targets to aim for.
Putting Green – The club's putting green is an excellent place to work on your short game, with a range of slopes and speeds to challenge your putting skills.
Tennis Courts – Austin Country Club has 10 tennis courts, including eight hard courts and two clay courts. The courts are available for use by members and their guests, and the club offers a range of tennis programs and lessons for players of all ages and skill levels.
Fitness Center – The club's fitness center is equipped with state-of-the-art equipment, including cardio machines, weight machines, and free weights. The fitness center also offers a range of fitness classes, including yoga, Pilates, and spin classes.
Swimming Pool – The club has a large swimming pool that is perfect for relaxing and cooling off after a round of golf or a workout in the fitness center.
Clubhouse – The club's impressive clubhouse offers stunning views of Lake Austin and is a popular spot for socializing and dining. The clubhouse includes a bar, a restaurant, and a variety of private event spaces.
Pro Shop – The club's pro shop is staffed by knowledgeable and friendly professionals, and offers a wide range of golfing equipment and apparel from top brands.
Overall, Austin Country Club's amenities cater to the needs and interests of its members, offering a range of activities and facilities to keep them engaged, active, and connected with other members.
Austin Country Club Event Information and Dining Options
The club hosts a variety of events throughout the year, including golf tournaments, tennis tournaments, social events, and private parties. The club's event staff is highly experienced and can help members plan and execute events of all sizes and types.
Food and dining options at Austin Country Club are top-notch, with a range of restaurants and bars to choose from. The main restaurant, called the Main Dining Room, offers a fine dining experience, with a menu that changes regularly to reflect seasonal ingredients and flavors. The club also has a casual restaurant called the Lakeview Lounge, which offers a more relaxed atmosphere and a menu of classic American dishes.
Austin Country Club Dress Code
The dress code at Austin Country Club is strict, and members are expected to adhere to it at all times. The dress code for men includes collared shirts, slacks or shorts, and golf shoes. Women are expected to wear appropriate golf attire, such as a collared shirt, slacks, shorts, or a skirt. Jeans, t-shirts, and athletic wear are not permitted on the golf course or in the clubhouse.
In conclusion, Austin Country Club is a historic and prestigious golf club that offers world-class golfing, amenities, and dining options. While membership is costly, it is highly sought after and offers a range of benefits and privileges. Whether you are a serious golfer, a tennis enthusiast, or simply looking for a place to socialize and relax, Austin Country Club is an excellent choice.