Disclaimer: CountryClubMag.com is an independent resource and is not associated with any of the clubs on this website. Club initiation and membership cost information are estimates only and should not be relied upon for making club membership decisions.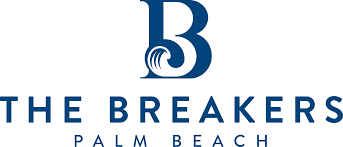 Nestled along the pristine shores of the Atlantic Ocean, The Breakers Palm Beach stands as a timeless emblem of luxury and refinement in the heart of Florida. With a rich history dating back to the late 1800s, this iconic oceanfront resort has been a cherished destination for discerning travelers seeking unparalleled elegance and world-class amenities.
From its Mediterranean-inspired architecture to its lush tropical gardens and stunning ocean views, The Breakers Palm Beach offers an enchanting retreat where guests can indulge in opulence, relaxation, and a taste of the Sunshine State's most lavish lifestyle. Whether you're here for a romantic getaway, a family vacation, or a business event, The Breakers promises an unforgettable experience that captures the essence of Palm Beach's legendary allure.
The Breakers History and Founding
The Breakers in Palm Beach, Florida, boasts a storied history intertwined with the Gilded Age's opulence and refinement. This iconic resort was originally founded by Henry Flagler, a prominent figure in the development of Florida's east coast. It was Flagler's vision that transformed Florida into a premier destination for the wealthy elite during the late 19th century.
The Breakers' stunning Mediterranean Revival architecture, designed by renowned architect Richard Hunt, serves as a testament to the era's grandeur. The resort opened its doors in January 1896, initially as a wooden structure. Unfortunately, it suffered two devastating fires in 1903 and 1925. Undeterred, The Breakers was rebuilt each time, emerging as a grander and more opulent retreat. The second reconstruction, completed in 1926, resulted in the magnificent Italian Renaissance-style building that graces Palm Beach today.
Throughout its history, The Breakers has hosted illustrious guests, including dignitaries, celebrities, and business magnates. Its rich legacy is a reflection of Flagler's and Hunt's enduring contributions to Florida's architectural and hospitality landscape, making it a cherished and timeless destination for luxury travelers from around the world.
Famous Golf Tournament held at The Breakers
The Breakers Palm Beach has a prestigious golf history and has been home to the renowned "The Breakers Rees Jones® Course." This golf course has hosted various golf events and tournaments over the years. One of the notable events held at The Breakers is the annual Palm Beach Par 3 Golf Tournament.
The Palm Beach Par 3 Golf Tournament is a beloved local event that attracts both professional and amateur golfers. This tournament offers a unique and picturesque golfing experience as it takes place on the resort's oceanfront Par 3 course, offering stunning views of the Atlantic Ocean. The course itself was designed by golf course architect Raymond Floyd and is known for its challenging layout and beautiful scenery.
While the Palm Beach Par 3 Golf Tournament may not be as widely recognized as major professional golf tournaments, it is a cherished tradition that showcases the beauty and elegance of The Breakers Palm Beach. Golf enthusiasts and spectators alike gather to enjoy a day of golf in a luxurious setting, often accompanied by various social and charity events.
This tournament exemplifies The Breakers' commitment to providing a world-class golfing experience in a setting that combines natural beauty with the resort's legendary hospitality.
The Breakers Membership Costs and Dues
The Breakers Palm Beach does not publicly disclose its membership costs and dues. However, there are some estimated and rumored figures available online.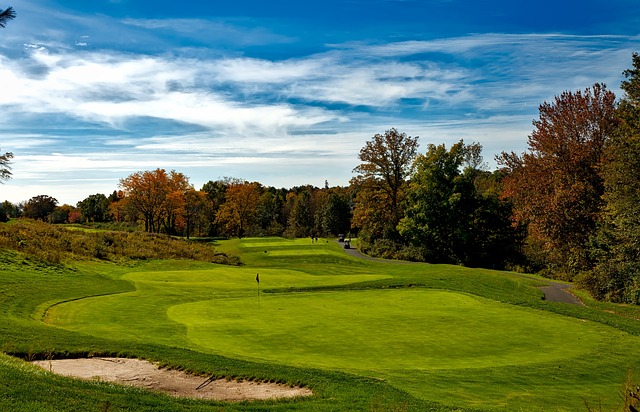 Ocean Membership: Estimated to be between $100,000 and $200,000 initiation fee, plus annual dues of $20,000 to $30,000.

Beach & Tennis Membership: Estimated to be between $50,000 and $100,000 initiation fee, plus annual dues of $10,000 to $15,000.

Golf & Tennis Membership: Estimated to be between $30,000 and $50,000 initiation fee, plus annual dues of $5,000 to $10,000.
These figures are just estimates and can vary depending on factors such as the member's age, family size, and property ownership. The Breakers Palm Beach does not guarantee that any member will be able to purchase a membership, and the country club reserves the right to approve or deny any application.
In addition to the initiation fee and annual dues, members of The Breakers Palm Beach are also responsible for paying for food and beverages, golf carts, and other amenities. The exact costs of these items will vary depending on the member's usage.
The Breakers Amenities
The Breakers Palm Beach is renowned for its extensive array of luxurious amenities and services, offering guests a truly exceptional and pampering experience.
Here are some of the notable amenities and features that The Breakers has traditionally provided:
Beach and Pools: The resort boasts a stunning private beachfront where guests can relax in cabanas, and lounge chairs, and enjoy water sports. Multiple oceanfront pools provide a refreshing retreat with poolside dining and service.

Golf Courses: The Breakers offers two championship golf courses, including the Ocean Course with breathtaking views of the Atlantic Ocean. These courses are known for their impeccable design and challenging play.

Spa and Wellness: The on-site spa offers a range of rejuvenating treatments and wellness services. There's also a state-of-the-art fitness center and classes such as yoga and Pilates.

Dining: A variety of dining options are available, from fine dining to casual fare. Guests can savor gourmet cuisine at HMF, indulge in seafood at Seafood Bar, or enjoy Italian dishes at Echo, among others.

Shopping: The resort features a collection of boutiques offering upscale clothing, jewelry, and accessories.

Family-Friendly Activities: Families can take advantage of the Family Entertainment Center, which includes a game room, playground, and supervised children's programs.

Water Sports: The Breakers provide opportunities for water activities like snorkeling, scuba diving, paddleboarding, and more.

Tennis: Tennis enthusiasts can enjoy the resort's tennis courts and instruction from professional coaches.

Meetings and Events: The Breakers has extensive event and meeting facilities, making it a popular choice for weddings, conferences, and social gatherings.

Nightlife: The resort often hosts entertainment events, including live music, themed parties, and special events in the evenings.

Transportation Services: The resort offers transportation services, including airport transfers and chauffeur-driven cars for exploring the area.

Concierge Services: The concierge desk can assist guests with restaurant reservations, local attractions, and any other special requests.
The Breakers Event Information and Dining Options
The Breakers Palm Beach is known for hosting a wide range of events and offering diverse dining options to cater to the tastes and preferences of its guests.
Here is an overview of the types of events and dining options you might find at The Breakers:
Events at The Breakers:
Weddings: The Breakers is a popular destination for weddings due to its stunning oceanfront location and elegant event spaces. They offer wedding packages and services to make each wedding a unique and memorable experience.

Corporate Meetings and Conferences: The resort has extensive meeting and conference facilities, making it a prime choice for business events. They provide a range of services for corporate gatherings, including audiovisual equipment and event planning support.

Special Events: The Breakers often host special events and themed parties for guests and visitors. These events can include holiday celebrations, New Year's Eve galas, and more.

Golf Tournaments: The resort's golf courses occasionally host golf tournaments and events for both members and guests.
Dining Options at The Breakers:
HMF: HMF (named after the resort's founder, Henry Morrison Flagler) is known for its upscale, social atmosphere. It offers a wide selection of craft cocktails and small plates in a stylish setting.

Seafood Bar: This oceanfront restaurant specializes in fresh seafood and offers a casual yet elegant dining experience. Guests can enjoy their meal with beautiful views of the Atlantic Ocean.

Echo: Echo offers a diverse menu of Asian cuisine, including sushi, dim sum, and other Asian-inspired dishes. It has a chic and contemporary ambiance.

The Circle: This restaurant serves breakfast, lunch, and Sunday brunch in a grand, historic setting with a stunning frescoed ceiling. It's particularly known for its afternoon tea.

The Italian Restaurant: As the name suggests, this restaurant offers Italian cuisine in a romantic and intimate setting.

The Beach Club Restaurant: Located by the pool, this restaurant offers a relaxed atmosphere for enjoying salads, sandwiches, and light fare.

Flagler Steakhouse: This classic steakhouse offers prime cuts of meat, a selection of wines, and a refined dining experience.
The Breakers Dress Code and Guest Policy
The Breakers Palm Beach had specific dress codes and guest policies in place to maintain its upscale and elegant atmosphere.
Here is a general overview of The Breakers' dress code and guest policies:
Dress Code:
Casual Dining: For most casual dining venues at The Breakers, resort casual attire is typically acceptable. This typically means collared shirts, slacks, or Bermuda shorts for men, and comparable attire for women. However, beach cover-ups and swimwear are not allowed in dining areas.

Fine Dining: If you plan to dine in upscale restaurants like HMF, The Circle, or Flagler Steakhouse, a more formal dress code may be in effect. This often includes business casual or resort elegant attire. For men, this may mean wearing collared shirts, slacks, and closed-toe shoes, while women may wear dresses, skirts, or dressy pants.

Golf Courses: Proper golf attire, including collared shirts and non-denim shorts or slacks, is typically required on the golf courses. Specific dress code rules may apply, so it's advisable to check in advance.

Special Events: For special events, such as weddings or themed parties, the dress code may vary. The resort usually provides guidance on the expected attire for such occasions.
Guest Policy:
Registered Guests: Access to many of The Breakers' amenities, including pools, fitness centers, and some dining venues, is typically reserved for registered resort guests. If you are staying at the resort, you should have access to these facilities during your stay.

Non-Registered Guests: While some amenities and dining options may be exclusive to registered guests, others may be open to the public. Visitors who are not staying at the resort may be able to dine at some of the on-site restaurants and enjoy certain facilities, but access to certain areas may be limited.

Members: The Breakers offers a membership program, and members often have access to additional amenities and services. Membership details can vary, so if you are a member, it's advisable to inquire about the specific privileges and benefits associated with your membership.
The Breakers Palm Beach stands as an enduring testament to luxury and refinement, offering an exquisite retreat that combines timeless elegance with modern sophistication. Its rich history, stunning architecture, and unparalleled amenities make it a cherished destination for travelers seeking the ultimate in opulence.
Whether you come for a relaxing getaway, a memorable event, or to savor world-class dining, The Breakers Palm Beach invites you to experience a level of indulgence and beauty that captures the essence of Palm Beach's legendary allure. This iconic resort continues to enchant and inspire, inviting guests to create lasting memories along the pristine shores of the Atlantic Ocean.
Disclaimer: CountryClubMag.com is an independent resource and is not associated with any of the clubs on this website. Club initiation and membership cost information are estimates only and should not be relied upon for making club membership decisions.