Disclaimer: CountryClubMag.com is an independent resource and is not associated with any of the clubs on this website. Club initiation and membership cost information are estimates only and should not be relied upon for making club membership decisions.
Chicago is a city full of culture and entertainment, but it also offers its citizens plenty of opportunities to relax and enjoy some leisurely activities as well. Whether you're looking for a place to play golf or just want to take part in some luxurious amenities, Chicago has several country clubs that can provide the perfect escape.
From private memberships at elite clubs to more affordable, family-friendly options, Chicago's variety of country clubs offer something for everyone. Whether you're an avid golfer or just seeking some rest and relaxation away from the hustle and bustle of the city, let's take a look at the very best country clubs in Chicago!
Why Join a Country Club
Joining a country club offers countless benefits beyond simply playing a round of golf. From luxurious swimming pools to award-winning restaurants and spas, you have access to the ultimate selection of activities and amenities. Plus, if you're looking for ways to occupy your children, many country clubs offer specialized areas dedicated to kids, such as summer camps or classes in golf or tennis. With private lessons from expert instructors and access to some of the best courses in the area, joining a country club can be the perfect way to take your game to the next level.
The average cost of joining a country club varies depending on the club and its amenities, but most memberships are relatively affordable, with private club memberships costing around $520 per month. Neighborhood courses could be as little as $200 per month, while more prestigious and elite facilities can cost more than $1,000. Joining a country club can also be a great way to network with other professionals in the area or just have fun socializing with like-minded individuals.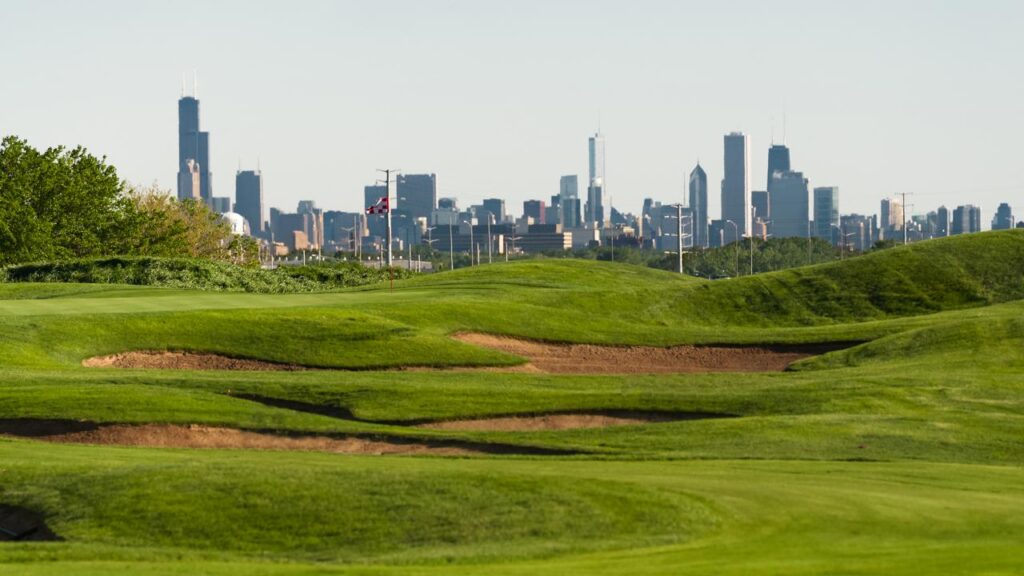 Top 10 Chicago Country Clubs
Most Exclusive Chicago Country Club – Chicago Golf Club
25W253 Warrenville Rd., Wheaton, IL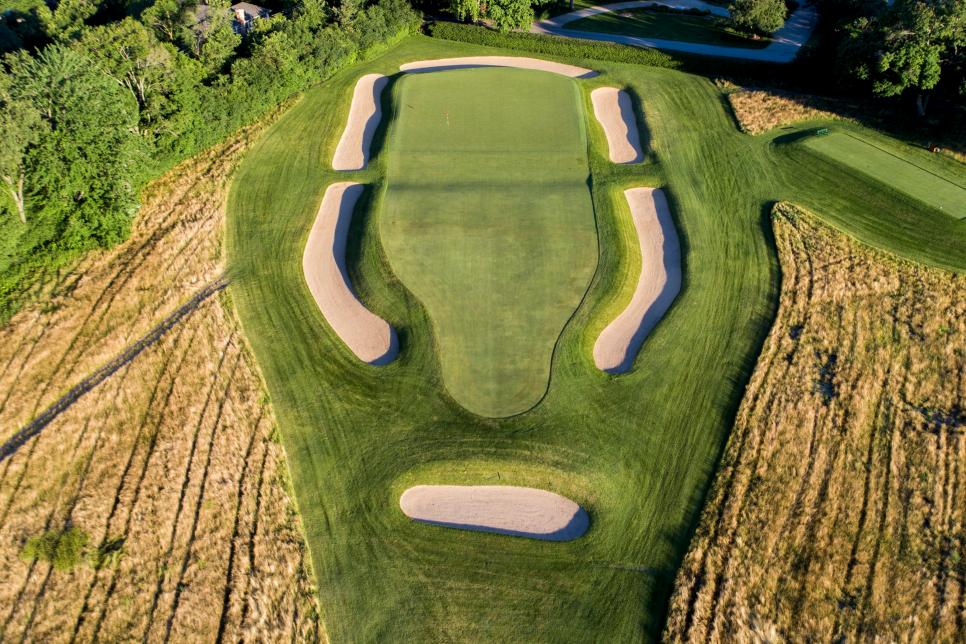 The Chicago Golf Club is among the most prestigious country clubs in the city, state, and even America! As the premier 18-hole golf course, this exclusive club is open to a small number of elite members. Playing the subtle yet challenging greens is limited to members only and the top golfers during numerous renowned golf tournaments such as the U.S. Open and the Walker Cup.
8700 S Western Ave., Chicago, IL
Established in 1908, the Beverly Country Club is a staple in the Chicago golfing community. Recognized as a championship course, this legendary club has seen some of golfing's finest over the years. Created by incredible architect Donald Ross, this master-planned course has held up to the standards of the Western Open, the U.S. Amateur, and the Chicago Victory National Open.
6601 W Gunnison St., Harwood Heights, IL
Ridgemoor Country Club grew slowly but surely, steadily earning its place among the top country clubs in Chicago. With a long, rich history, Ridgemoor has become well-known in the community for high-end golfing, meticulously maintained tennis courts, state-of-the-art competition, six-lane pools, and top-quality, professional-grade catering services.
10522 S California Ave., Chicago, IL
With a dedication to socialization and a love of the Great Outdoors, Ridge Country Club holds the physical and mental well-being of its members in high regard. As one of the premier country clubs in Chicago, Ridge offers a wide range of activities, primarily the challenging 18-hole championship golf course. The Club provides a variety of services to its esteemed members including carts, caddies, and practice greens.
6N001 Medinah Rd., Medinah, IL
Since 1924, the Medinah Country Club has been offering the Chicago area a commitment to excellence. A long history of hosting major golf tournaments has given Medinah a well-earned reputation as one of Illinois' top country clubs and one of the best golf courses in the state. World-class golf is just one of the amazing amenities found at the Medinah Country Club. Members are also treated to a robust social calendar welcoming families and individuals alike to engage in extraordinary dining, exceptional private events, and endless recreational opportunities.
500 Washington Ave., Glencoe, IL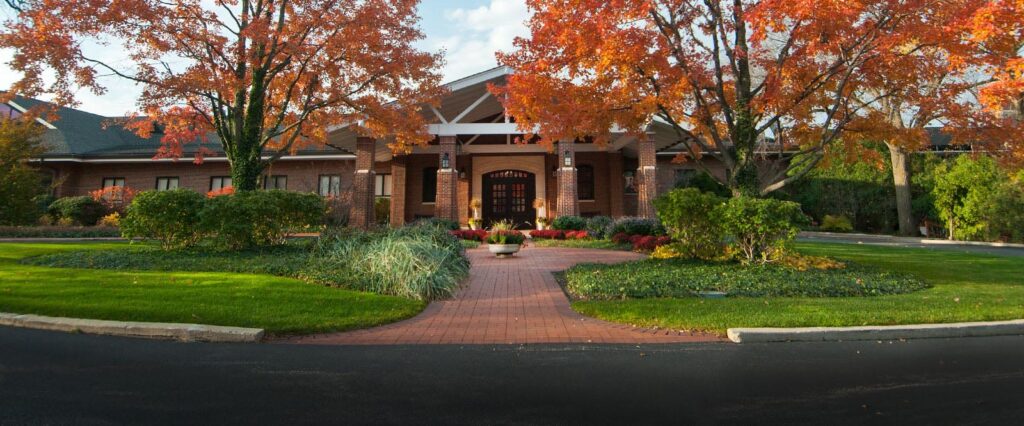 At Skokie Country Club, you're not just investing in top-quality amenities, you're investing in a top-quality lifestyle. With beautiful views and gorgeous natural surroundings, Skokie Country Club offers members a wide selection of activities, such as golfing and tennis, swimming pools, an exquisite clubhouse, and restaurants. With legendary designer Donald Ross at the helm, it's no question that the championship golf course at Skokie Country Club is of the highest quality.
2800 Country Club Dr., Olympia Fields, IL
Noted as the finest family facility of its kind, the Olympia Fields Country Club is a unique and prestigious place for members of all ages. This private club offers a variety of services, including one of the largest private clubhouses in the world, exclusive championship golf, beautiful pool and spa facilities, ample tennis courts for practice or professional training, and so much more! As one of the most sought-after clubs in Chicago, Olympia Fields Country Club is a premier destination for luxury and high-end golfing.
2001 Thatcher Ave., River Grove, IL
The name Donald Ross comes up yet again as the mastermind behind one of Chicago's top country clubs: Oak Park Country Club. Beautifully tucked away in the western suburbs of Chicago, Oak Park is an exquisite example of the craftsmanship and attention to detail that Ross is known for. Here, members can enjoy a wealth of activities and amenities including a recently renovated pool and tennis complex, exceptional dining and banquet facilities, and of course, a world-famous Ross 18-hole golf course. Making a name for itself as a place of genuine community, the Oak Park Country Club takes great pride in its esteemed reputation.
6600 N Crawford Ave., Lincolnwood, IL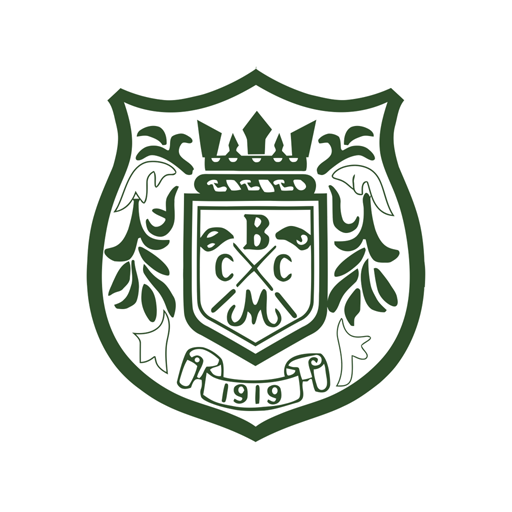 Built in the early 1920s, Bryn Mawr Country Club isn't the oldest country club in Chicago, but it has certainly held its own among the top! With an array of impressive amenities, the members of this club are afforded the best in golfing, socializing, and dining. The club's 18-hole championship course offers a challenging yet friendly game and the well-maintained Clubhouse features a variety of rooms for private events and social gatherings. Guests are welcome to the ladies' card room, the bar/lounge area, the dining room boasting a view of the 9th green and the lake on the 10th, and the living room and ballroom, perfect for accommodating parties of all sizes.
636 N Prospect Ave., Park Ridge, IL
The members of Park Ridge Country Club have been making memories since 1906! This family-like environment is ideal for those seeking a sense of community and the luxury amenities that come with being a member. These gorgeous facilities include an 18-hole championship golf course, a 25-yard pool, impressive tennis courts, outstanding dining, and an incredible Georgian-style clubhouse.
The country clubs in Chicago provide a unique opportunity to experience the best of all worlds—luxury, recreation, and community. From the historic Park Ridge Country Club to the modern-day Skokie Country Club, members are sure to be impressed by the quality of amenities and services offered at each location. For those looking for more than just golf and clubhouses, many of these country clubs also offer special events and activities that allow members to get creative while still having a great time. No matter which club you choose, you're sure to find something that fits your lifestyle.
Disclaimer: CountryClubMag.com is an independent resource and is not associated with any of the clubs on this website. Club initiation and membership cost information are estimates only and should not be relied upon for making club membership decisions.