Disclaimer: CountryClubMag.com is an independent resource and is not associated with any of the clubs on this website. Club initiation and membership cost information are estimates only and should not be relied upon for making club membership decisions.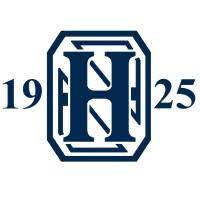 Welcome to Haverhill Country Club, a picturesque oasis nestled in the heart of Haverhill, Massachusetts. Surrounded by lush greenery and offering breathtaking views, our country club is an idyllic retreat for both avid golfers and those seeking a serene escape from the hustle and bustle of everyday life.
Whether you're a seasoned golfer looking to perfect your swing, a socialite seeking a charming venue for events, or simply someone in search of a tranquil haven to unwind, Haverhill Country Club offers an unparalleled experience. Join us as we celebrate the timeless allure of our club and create lasting memories in the welcoming embrace of Haverhill, Massachusetts.
Haverhill Country Club History and Founding
Haverhill Country Club has a storied history that dates back to 1925. Its origins can be traced to a group of passionate individuals who shared a common love for golf and the desire to establish a distinguished club for members of the Haverhill community.
1925 marked the inception of Haverhill Country Club when a dedicated group of visionaries pooled their resources and efforts to transform a piece of picturesque land into a haven for golf enthusiasts. The founders aimed to create not only a challenging and well-maintained golf course but also a place where camaraderie, socializing, and relaxation could thrive.
The architect of Haverhill Country Club is Wayne Stiles. He was a renowned golf course architect who designed over 200 courses in the United States and Canada. Stiles was known for his classic designs that featured rolling fairways, strategically placed bunkers, and large, undulating greens. Haverhill Country Club is one of his most famous designs, and it is a challenging course that is enjoyed by golfers of all levels.
Over the years, the club's reputation flourished as it attracted golfers from all skill levels, welcoming both seasoned players and beginners alike. The course underwent various enhancements and improvements, ensuring it remained a prominent fixture in the regional golfing scene.
Beyond golf, Haverhill Country Club evolved into a hub for social gatherings, hosting an array of events and celebrations for its members and guests. Its elegant clubhouse became the center of vibrant community life, offering fine dining, entertainment, and a sense of belonging that extended far beyond the greens.
Throughout the decades, Haverhill Country Club has weathered numerous challenges and changes, adapting to the shifting demands and preferences of its members while preserving its commitment to exceptional service and an inviting atmosphere.
As we celebrate the club's rich heritage, we invite you to be a part of this enduring legacy. Join us at Haverhill Country Club, where history meets hospitality, and experience the timeless charm that has enchanted generations of golfers and visitors in the heart of Haverhill, Massachusetts.
Famous Golf Tournament held at Haverhill Country Club
One of the most prestigious and well-known golf tournaments held at Haverhill Country Club is the annual "Haverhill Country Club Invitational." This esteemed event has been a highlight of the club's golfing calendar for many years, drawing participants and spectators from various regions and backgrounds.
The "Haverhill Country Club Invitational" is a multi-day tournament that typically takes place during the peak golfing season. It attracts both amateur and professional golfers, creating an exciting and competitive atmosphere on the greens. Players are challenged by the course's layout, which combines scenic beauty with strategic design, making for an exhilarating golfing experience.
As a significant event in the local golfing community, the "Haverhill Country Club Invitational" has seen its fair share of exceptional talent and memorable moments. Participants compete for coveted titles and prizes, and the tournament serves as an opportunity for golf enthusiasts to showcase their skills and build camaraderie with fellow players.
Moreover, the tournament has become a celebrated social affair, with the clubhouse and surrounding facilities bustling with activity. Spectators and players alike enjoy a range of engaging events, from award ceremonies and charity fundraisers to social gatherings and elegant dining experiences.
Throughout its history, the "Haverhill Country Club Invitational" has contributed to the club's reputation as a premier golfing destination, reinforcing its commitment to fostering a vibrant and inclusive golfing community.
As the tradition continues, the "Haverhill Country Club Invitational" remains a highly anticipated event, combining competitive spirit, camaraderie, and the enduring love of golf in the beautiful setting of Haverhill Country Club.
Haverhill Country Club Membership Costs and Dues
The estimated and rumored membership costs and dues for Haverhill Country Club are as follows: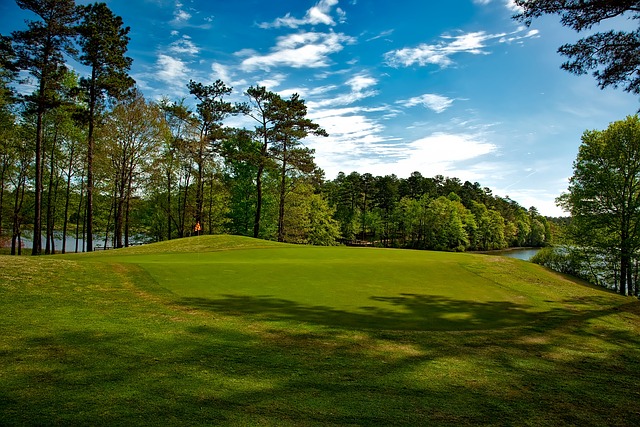 Initiation fee: $25,000 to $35,000 (Estimated)
Annual dues: $10,000 to $15,000 (Rumored)
These costs are based on the information I could find online and from people who have memberships at the club. However, it's important to note that these costs are just estimates and may vary depending on the specific membership category.
For example, the initiation fee and annual dues for an individual membership will be higher than the initiation fee and annual dues for a family membership.
Here are some additional details about the membership categories at Haverhill Country Club:
Individual Membership: This is the most basic membership category. It includes full golf privileges, pool privileges, and access to the club's other amenities.
Family Membership: This membership category is for families with two adults. It includes full golf privileges for both adults, pool privileges for all family members, and access to the club's other amenities.
Social Membership: This membership category is for people who don't want to play golf but still want to enjoy the club's other amenities. It includes pool privileges and access to the club's other amenities.
Haverhill Country Club Amenities
Haverhill Country Club offers a range of amenities designed to provide its members with a well-rounded and enjoyable experience. These amenities may include:
Championship Golf Course: Haverhill Country Club boasts a meticulously maintained 18-hole championship golf course that challenges and delights golfers of all skill levels. The course is designed to take advantage of the natural landscape, offering scenic views and strategic play.

Practice Facilities: The country club may provide practice facilities, such as driving ranges, putting greens, and chipping areas, to help golfers refine their skills and warm up before a round.

Clubhouse: The clubhouse serves as the central hub of social activities and events. It typically includes dining options, lounges, and gathering spaces where members can relax and socialize.

Dining: Members can enjoy a variety of dining options, ranging from casual fare to fine dining, all within the club's elegant and inviting setting.

Event Spaces: Haverhill Country Club may offer event spaces that can be reserved for weddings, banquets, corporate events, and other special occasions.

Swimming Pool: Some private clubs include swimming pools, providing a refreshing and relaxing area for members and their families to cool off and enjoy the summer months.

Tennis Courts: Private clubs may offer tennis facilities with well-maintained courts for members to engage in friendly matches or take lessons from tennis professionals.

Fitness Center: Depending on the club, there may be a fitness center equipped with modern exercise machines and facilities to promote health and wellness among members.

Pro Shop: The pro shop is where members can purchase golf equipment, apparel, and accessories. It may also offer services such as club fitting and professional advice from golf experts.
It's important to note that amenities can vary from one private club to another, and offerings might have evolved since my last update.
Haverhill Country Club Event Information and Dining Options
Types of events and dining options that a private club like Haverhill Country Club might typically offer. For the most up-to-date and accurate information on their events and dining options, I recommend visiting their official website or contacting the club directly.
Event Information: Haverhill Country Club is likely to host a variety of events throughout the year, catering to different interests and age groups. Some common events that private clubs often organize include:
Golf Tournaments: The club may host various golf tournaments and competitions for members and guests of all skill levels.

Social Gatherings: Events like themed parties, holiday celebrations, and club member mixers provide opportunities for members to socialize and build connections.

Weddings and Banquets: The club may offer event spaces for hosting weddings, receptions, banquets, and other special occasions.

Family Activities: Family-oriented events like family fun days, pool parties, and children's activities are often organized to engage members and their families.

Charity Events: Clubs may also participate in or host charity fundraisers and philanthropic events to support the local community.

Live Entertainment: Some clubs arrange live music, performances, or guest speakers to entertain and engage their members.
Dining Options: Haverhill Country Club is likely to have various dining options to cater to its members' culinary preferences. Common dining options might include:
Fine Dining Restaurant: A formal dining restaurant offering a diverse menu of gourmet dishes and upscale dining experiences.

Casual Dining: A more relaxed dining area serving a mix of delicious yet approachable dishes for everyday dining.

Bar and Lounge: A comfortable bar and lounge area where members can enjoy drinks, cocktails, and light bites in a relaxed setting.

Patio or Terrace: An outdoor dining area, often overlooking the golf course or scenic views, for al fresco dining during favorable weather.

Private Dining Rooms: Members may have access to private dining rooms for hosting intimate gatherings or special events.
Please remember that specific event schedules and dining options can change over time, so it's best to check with Haverhill Country Club directly for the most current information on their upcoming events and dining offerings.
Haverhill Country Club Dress Code and Guest Policy
Dress Code: Haverhill Country Club's dress code is likely to emphasize neatness, appropriateness, and respect for the club's traditions and standards. Common dress code guidelines may include:
Golf Attire: Proper golf attire is expected on the golf course and practice areas. This typically includes collared shirts, slacks or tailored shorts, and golf shoes. Some clubs may allow mock-neck golf shirts.

Proper Footwear: Golf shoes with soft spikes or spikeless shoes are typically required on the golf course. In other areas of the club, appropriate footwear may be specified.

Casual Wear: Casual wear is often allowed in designated areas such as the clubhouse and patio. However, it should still be clean, neat, and in good condition.

Formal Wear: On special occasions or during formal events, the club may require more formal attire, such as jackets and ties for men and cocktail dresses for women.

Swimwear: When using the pool area, appropriate swimwear is expected, and cover-ups may be required when entering indoor spaces.
Guest Policy: Haverhill Country Club's guest policy is likely designed to balance the enjoyment of members with the club's capacity limitations. Some common aspects of the guest policy may include:
Accompanied Guests: Members may be allowed to bring guests to the club. The number of guests and frequency of visits may be regulated, and guests are generally required to be accompanied by a member.

Member Responsibility: Members are typically responsible for their guests' behavior and adherence to the club's rules and policies.

Guest Fees: The club may charge guest fees for certain amenities or activities, such as golf or dining.

Advance Reservations: Members may be required to make advance reservations for their guests to ensure adequate space and service.
Again, it's crucial to verify the current dress code and guest policy directly with Haverhill Country Club to avoid any misunderstanding and ensure a pleasant experience for everyone involved.
Haverhill Country Club stands as a cherished gem in the heart of Haverhill, Massachusetts, offering a haven of refined leisure, camaraderie, and unparalleled amenities. With its rich history and picturesque surroundings, the club has established itself as a premier destination for golf enthusiasts and those seeking a warm and welcoming social atmosphere.
Disclaimer: CountryClubMag.com is an independent resource and is not associated with any of the clubs on this website. Club initiation and membership cost information are estimates only and should not be relied upon for making club membership decisions.