Founded in 1936 by Marvin Leonard, the Colonial Country Club is a long-running and prestigious country club located near central Fort Worth, Texas, nestled in a bow of the Clear Fork Trinity River.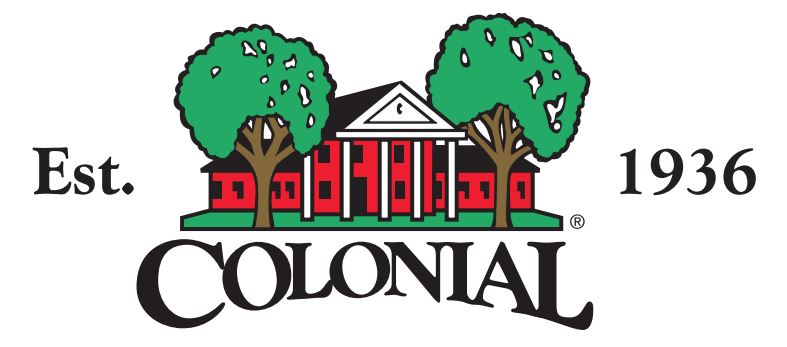 Leonard, a successful department store owner and keen golfer, started playing nine holes daily when his doctor ordered him to get away from his work and spend more time in the fresh air. Though he'd originally planned to install bentgrass greens on existing courses, this soon developed into his vision for the Colonial Golf Club.
Today, the club's course is known as one of the most challenging in the south, with the final three-hole stretch carrying the nickname "the horrible horseshoe".
The Colonial Country Club is also well known for having been frequented by Ben Hogan, one of the greatest American golfers in the history of the game. Leonard met Hogan when the latter was working as a caddy, and over the years they'd become firm friends and business partners.
The club has hosted the Colonial National Invitation since 1946. Hogan, a long-time resident of Fort Worth, won the tournament five times, which earned the course the nickname "Hogan's Alley". His final three wins were consecutive, ending in 1953. A statue of the player, posing in swing completion and wearing a traditional flat cap, stands just outside the club house in honor of his memory.
The National Invitation, (currently called the "Charles Schwab Challenge" on account of sponsorship deals) has been part of the PGA tour for some time, and is regarded as a stand-out gem of professional golf in Texas. As a long-running and prestigious staple of the tour, the tournament honors the heritage of the sport by supplying a Scottish tartan jacket for all its champions and its most senior committee chairman.
Other notable golfers such as Arnold Palmer, Lee Trivino, and Jordan Speith also won the tournament at various points in its long history.
Colonial Country Club Amenities
Aside from the excellent golf on offer, the Colonial Country Club has a number of other lavish amenities to keep guests and members entertained and relaxed while they're there.
The classical facade of the club, with its red bricks and impressive white columns, gives a fitting prelude to the grandeur inside. Stepping through the doors at the colonial club, you'll be greeted by gorgeous, Victorian-inspired interior decor, characterized by grand chandeliers, fireplaces, and sweeping, carved staircases. The front room is home to a large portrait of Ben Hogan, surrounded by some of his most prized possessions, including the five championship trophies he won in the Colonial National Invitation.
The clubhouse is served by two large dining rooms where members and guests can enjoy a vibrant menu of gourmet dishes, as well as a colorfully-stocked bar.
One of the more recent features to the club is a pair of swimming pools outside; one lap/leisure pool and one diving pool. The pools are accessible directly from the clubhouse, fenced in with a red-bricked wall, and surrounded by sun loungers, tables and chairs, ideal for chilling out after a day on the course.
Colonial Country Club Membership Costs
Like other prestigious country clubs, the Colonial Country Club places great stock in its sense of privacy. It has a roster of 700 members and keeps the details of its membership costs close to its chest. According to multiple online sources however, the initiation fee is $80,000, with monthly dues of $470. There are also additional fees for bringing guests to the club.
These fees place it on the higher end of the scale, with most clubs situated near cities around Fort Worth's size charging somewhere in the realm of $50,000.
Colonial Country Club Visitor's Guide and Dress Code
Guests are welcome at the Colonial Country Club, provided that they're playing with a full member who will be responsible for all guest fees and additional costs like cart rental. Groups with guests can include a maximum of four players, and any guests are required to be accompanied by a full member whenever they're on the property.
Guests are provided with their own locker rooms to change and store their valuables when on the course.
The Colonial Country Club maintains a dress code and requires guests to maintain a "dress and demeanor appropriate for our golf course". Getting down to specifics, this means that players must wear collared shirts or mock turtle necks, keeping shirts tucked in and hats facing forward. Any denim, cargo shorts, or t-shirts are not allowed according to the dress code. It's also required for all male members to keep their hats off when in the clubhouse, except for in the 19th hole bar and Men's Locker Room.
Like many clubs of its stature, the Colonial has a policy that prohibits talking on cell phones in any of the dining areas. Though members and guests may text and use data, all phones bust be kept on silent or vibrate, and should never be set on speaker.