Disclaimer: CountryClubMag.com is an independent resource and is not associated with any of the clubs on this website. Club initiation and membership cost information are estimates only and should not be relied upon for making club membership decisions.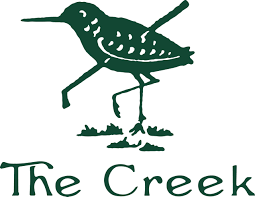 Nestled within the picturesque landscapes of Locust Valley, New York, The Creek Club stands as an epitome of refined elegance and leisure. Set against the backdrop of rolling greens and serene waters, this exclusive establishment embodies a rich tradition of community, recreation, and relaxation. With its distinguished history and exquisite amenities, The Creek Club beckons individuals and families alike to experience a world where timeless charm meets modern comforts. Whether seeking a round of golf on the impeccably manicured course, savoring culinary delights in a sophisticated setting, or simply basking in the tranquil ambiance, The Creek Club promises a haven of luxury and camaraderie for those who appreciate the finer things in life.
The Creek Club History and Founding
Steeped in history and embodying a legacy of elegance, The Creek Club in Locust Valley, New York, traces its roots back to its founding in 1923. This distinguished establishment was conceived by a visionary group of individuals who sought to create a sanctuary of leisure and camaraderie amidst the natural beauty of Long Island's North Shore.
Designed by the renowned architect Charles B. Macdonald, The Creek Club's architecture reflects a harmonious blend of classic and contemporary elements. Charles B. Macdonald masterfully crafted a space that not only harmonizes with the surrounding landscape but also exudes an aura of timeless sophistication. The architectural details, from the grand clubhouse façade to the intricate interior finishes, pay homage to the Club's rich heritage while embracing the desires of modern luxury.
Over the years, The Creek Club has evolved into a premier destination for those seeking a respite from the urban bustle. Its rolling greens, impeccably designed golf course, and an array of amenities have solidified its reputation as a haven for relaxation and recreation. As generations have come and gone, The Creek Club's commitment to preserving its storied history while adapting to the changing times remains unwavering, making it an enduring symbol of refined living on Long Island's North Shore.
Famous Golf Tournament held at The Creek Club
One of the most prestigious golf tournaments held at The Creek Club in Locust Valley, New York, is the annual "North Shore Invitational." This tournament has gained acclaim not only for its competitive spirit but also for its tradition of bringing together golf enthusiasts from around the region.
The North Shore Invitational, often attracting both amateur and professional golfers, showcases the exceptional quality of The Creek Club's meticulously designed course. The tournament's rich history dates back several decades, and its reputation has grown over the years due to the challenging layout, the breathtaking views of the surrounding landscapes, and the exceptional hospitality provided by the Club.
Golfers participating in the North Shore Invitational experience a true test of skill as they navigate the intricacies of the course's undulating fairways, strategically placed hazards, and meticulously maintained greens. Beyond the competitive aspect, the tournament fosters a sense of camaraderie and community among players, spectators, and Club members alike.
The North Shore Invitational stands as a testament to The Creek Club's commitment to promoting the sport of golf, offering an unparalleled venue for players to showcase their talents, and creating cherished memories for all those who participate.
The Creek Club Membership Costs and Dues
The Creek Club in Locust Valley, New York is one of the most exclusive golf clubs in the country. Membership is by invitation only and the initiation fee and annual dues are rumored to be some of the highest in the world.
According to a 2023 article on Country Club Prices, the initiation fee for The Creek Club is estimated to be between $1 million and $2 million. Annual dues are estimated to be between $50,000 and $100,000.
It is important to note that these are just estimates and the actual costs may be higher or lower. The club does not release any official information about its membership costs.
Here are some other rumored costs associated with membership at The Creek Club:
Food and beverage minimum: $20,000 per year

Golf cart rental: $1,000 per year

Locker rental: $5,000 per year

Personal training: $10,000 per year
Of course, these are just estimates and the actual costs may vary. But it is clear that membership at The Creek Club is an expensive proposition.
The Creek Club Amenities
The Creek Club in Locust Valley, New York, is known for offering an array of upscale amenities that cater to the leisure and recreational needs of its members. While specific amenities may vary over time, here are some common amenities that private clubs like The Creek Club typically offer:
Golf Course: The Creek Club is renowned for its meticulously designed and well-maintained golf course. Members have access to a challenging and picturesque 18-hole golf course that provides a rewarding experience for players of all skill levels.

Clubhouse: The clubhouse serves as the central hub of activity, featuring elegant dining options, lounges, and spaces for socializing. It often provides stunning views of the golf course and surrounding landscapes.

Dining: Upscale dining facilities offer members a diverse range of culinary experiences, from fine dining to casual fare. Many private clubs emphasize high-quality cuisine prepared by skilled chefs.

Tennis Facilities: Private clubs often offer well-maintained tennis courts for members to enjoy friendly matches and tournaments.

Swimming Pool: A swimming pool provides a refreshing spot for relaxation and exercise during the warmer months.

Fitness Center: Some country clubs provide fitness facilities equipped with state-of-the-art exercise equipment, group fitness classes, and personal training services.

Spa Services: Luxury clubs may offer spa facilities that provide members with various wellness treatments and relaxation services.

Social Events: Private clubs frequently host a variety of social events such as themed parties, galas, and member-exclusive gatherings, fostering a sense of community among members.

Children's Activities: Family-oriented clubs often provide activities and programs for children, including camps, youth sports, and family-friendly events.

Private Events: Members may have the opportunity to host private events such as weddings, receptions, and business meetings within the club's elegant spaces.

Pro Shop: A pro shop on-site offers a selection of golf and tennis equipment, apparel, and accessories for members to enhance their sporting experiences.

Locker Rooms: Members can benefit from locker room facilities equipped with amenities like showers, lockers, and changing areas.

Golf Instruction: Golf clubs typically offer professional instruction for members looking to improve their golf game.
The Creek Club Event Information and Dining Options
General overview of the types of events and dining options that private clubs like The Creek Club often offer.
Event Information: Private clubs often host a variety of events to engage and entertain their members. These events can include:
Golf Tournaments: The Creek Club might host golf tournaments for members, which can range from friendly competitions to more formal events.

Social Gatherings: Exclusive parties, themed nights, galas, and seasonal celebrations are common at private clubs. These events foster a sense of community among the members.

Family Events: Family-oriented clubs may organize family picnics, kids' activities, and events like holiday parties to provide entertainment for all age groups.

Concerts and Entertainment: Some clubs bring in live music, comedy shows, or other entertainment options for their members' enjoyment.

Special Occasions: Clubs often offer venues and services for weddings, anniversaries, and other milestone celebrations.

Educational Workshops: Clubs might host workshops, lectures, or presentations on topics like fine dining, wine pairing, or other interests.

Charity and Fundraising: Clubs may organize events to support charitable causes or local initiatives.
Dining Options: Private clubs often offer diverse dining experiences, catering to various preferences and occasions:
Fine Dining: Upscale dining rooms provide an elegant setting for formal dining experiences, often with a focus on gourmet cuisine and impeccable service.

Casual Dining: Casual dining areas offer a more relaxed atmosphere, often featuring a diverse menu suitable for families or more laid-back meals.

Outdoor Dining: Clubs with scenic views often have outdoor dining spaces where members can enjoy meals al fresco.

Bar and Lounge: Many clubs have bars and lounges for members to enjoy drinks, cocktails, and light bites in a more relaxed setting.

Private Dining Rooms: Exclusive rooms may be available for members who wish to host private gatherings or business meetings.

Specialty Nights: Clubs might host themed dining nights (e.g., seafood night, steak night) or special holiday menus.
The Creek Club Dress Code and Guest Policy
Private clubs like The Creek Club typically have specific dress codes and guest policies to maintain a certain level of decorum, uphold the club's atmosphere, and ensure a pleasant experience for all members and visitors.
Dress Code:
Private clubs often have dress codes that vary based on the area of the club you're visiting (e.g., golf course, dining areas, clubhouse). Here's a general idea of what dress codes might entail:
Golf Course: Proper golf attire is typically required on the golf course. This often includes collared shirts, tailored shorts or pants, golf shoes, and appropriate golf hats. Denim, athletic wear, and sandals might be prohibited.

Dining Areas: The dress code for dining areas can vary. Formal dining might require business casual or formal attire, while casual dining areas might have a more relaxed dress code. Jeans, neat shorts, and collared shirts might be acceptable in certain areas.

Clubhouse: The clubhouse may have a dress code that is slightly more relaxed than the golf course but still maintains a level of neatness and decorum.
Guest Policy:
Private clubs often have guest policies to ensure that the club's amenities and atmosphere remain exclusive to members while still allowing them to host visitors. Guest policies may include:
Member Sponsorship: Typically, members need to sponsor or accompany their guests when using club facilities.

Limitations: There might be restrictions on how often a guest can visit the club within a specific timeframe.

Registration: Guests may need to be registered with the club in advance or upon arrival.

Fees: Some clubs charge a fee for guests to use certain amenities, like the golf course or dining facilities.

Etiquette: Guests are often expected to adhere to the same dress code and behavior standards as members.
The Creek Club stands as a distinguished haven of refined leisure and camaraderie in the heart of Locust Valley, New York. With its rich history, meticulously designed amenities, and breathtaking landscapes, the club encapsulates a harmonious blend of tradition and modern luxury.
Whether indulging in a round of golf on its renowned course, savoring exquisite dining experiences, or partaking in a variety of exclusive events, members of The Creek Club are welcomed into a world where sophistication, community, and relaxation intertwine. As an embodiment of timeless elegance, The Creek Club continues to invite individuals and families to create cherished memories within its gracious embrace, forging connections that span generations and celebrating the art of refined living.
Disclaimer: CountryClubMag.com is an independent resource and is not associated with any of the clubs on this website. Club initiation and membership cost information are estimates only and should not be relied upon for making club membership decisions.