Disclaimer: CountryClubMag.com is an independent resource and is not associated with any of the clubs on this website. Club initiation and membership cost information are estimates only and should not be relied upon for making club membership decisions.
Welcome to Kernwood Country Club, a hidden gem nestled in the picturesque city of Salem, MA. Steeped in rich history and surrounded by natural beauty, Kernwood Country Club offers an idyllic escape for those seeking an unparalleled golf and leisure experience. With its meticulously manicured fairways, challenging course design, and stunning views of the North Shore, this exclusive club caters to golf enthusiasts of all levels.
But Kernwood is more than just a golfer's paradise – it's a haven for those who appreciate world-class amenities, impeccable service, and a sense of community. Whether you're here to tee off on our championship course, indulge in exquisite dining, or simply unwind in a serene setting, Kernwood Country Club promises an unforgettable journey for all who enter its doors. Discover the timeless allure of Kernwood and unlock a world of leisure and luxury in the heart of Salem, Massachusetts.
Kernwood Country Club History and Founding
The history of Kernwood Country Club dates back to the late 19th century, making it one of the oldest and most distinguished private clubs in Massachusetts. The club's story began in 1893 when a group of avid golf enthusiasts and prominent individuals from Salem and the surrounding areas came together with a shared vision of creating a premier golfing destination.
Originally known as the Salem Country Club, the founders sought to establish a place where they could enjoy their passion for golf while fostering a sense of camaraderie and social interaction. They acquired a beautiful piece of land overlooking the enchanting waters of Salem Harbor, which would serve as the perfect canvas for their golfing dreams.
The renowned golf course architect, Donald Ross, was commissioned to design the club's first 9-hole layout, which quickly gained popularity among golfers in the region. Over the years, the course underwent several expansions and renovations, eventually evolving into the 18-hole championship course that stands today.
In 1922, the club's name was officially changed to Kernwood Country Club, paying homage to the Kernwood estate, a historic mansion that once occupied the land before the club's establishment. The Kernwood estate had its own storied past, dating back to the early 1800s and serving as a prominent landmark in the region.
Throughout the decades, Kernwood Country Club has hosted numerous prestigious golf events, attracting professional and amateur players alike. Its reputation for excellence in golf and providing an unmatched social experience has made it a cherished institution in Salem and beyond.
As the years have passed, Kernwood Country Club has embraced its heritage while continuously modernizing its facilities and amenities to meet the evolving needs of its members and guests. Today, the club stands as a testament to the enduring legacy of its founders and remains a cherished destination for golfers and socialites seeking an extraordinary experience in the heart of Salem, MA.
Famous Golf Tournament held at Kernwood Country Club
One of the most famous golf tournaments held at Kernwood Country Club is the Massachusetts Open Championship. The Massachusetts Open is an annual professional golf tournament that attracts top players from both the local region and beyond. It is one of the oldest state opens in the United States and has a rich history dating back to 1905.
Kernwood Country Club has been a proud host of the Massachusetts Open Championship on multiple occasions throughout the years. The club's challenging and beautifully designed championship course provides a perfect setting for this prestigious event. The tournament offers a significant prize purse and attracts a competitive field of professional and skilled amateur golfers vying for the coveted title.
The Massachusetts Open Championship at Kernwood Country Club is not only a showcase of top-tier golfing talent but also an opportunity for the club to showcase its hospitality and commitment to excellence. Spectators and participants alike are treated to a memorable golfing experience amidst the club's serene and picturesque surroundings.
Over the years, this prestigious tournament has played a vital role in promoting the game of golf in Massachusetts and has brought attention to Kernwood Country Club as a premier golfing destination. As a result, the club's legacy as a prominent venue for high-quality golfing events continues to grow, solidifying its reputation as a cherished institution within the golfing community.
Kernwood Country Club Membership Costs and Dues
The estimated and rumored membership costs and dues for Kernwood Country Club are as follows: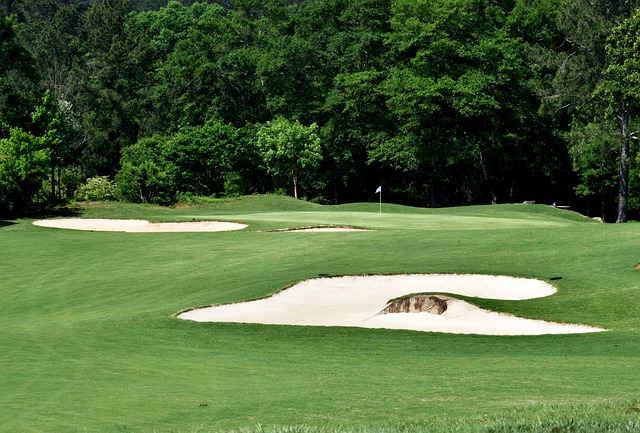 Initiation Fee:

Estimated: $100,000
Rumored: $200,000

Annual Dues:

Estimated: $20,000
Rumored: $30,000
It is important to note that these are just estimates and rumors, and the actual costs may vary. The club does not publicly disclose its membership costs, so the only way to know for sure is to contact the club and inquire about membership.
Here are some additional details about the membership costs:
The initiation fee is a one-time payment that is required when joining the club.
The annual dues are paid on a monthly basis.
The dues cover the cost of maintaining the club's facilities and amenities, as well as providing members with access to those facilities.
There are also additional fees that may be charged for things like golf carts, lessons, and events.
Kernwood Country Club Amenities
Here are some of the amenities that were typically offered at Kernwood Country Club:
Championship Golf Course: Kernwood boasts an 18-hole championship golf course designed by the renowned architect Donald Ross. The course provides a challenging and enjoyable experience for golfers of all skill levels.

Practice Facilities: The club typically offers practice areas such as a driving range, putting greens, and chipping areas where members can refine their golfing skills.

Clubhouse: The clubhouse serves as the central hub of social activities and relaxation. It typically includes dining facilities, lounges, and meeting spaces.

Dining Options: Kernwood Country Club provides various dining options, ranging from casual to formal dining experiences. Members can enjoy delicious meals prepared by experienced chefs in a comfortable setting.

Swimming Pool: Many country clubs, including Kernwood, offer swimming pool facilities, allowing members to cool off and relax during the warmer months.

Tennis Courts: Kernwood may have well-maintained tennis courts for members to enjoy friendly matches or receive professional coaching.

Fitness Center: Some country clubs provide fitness facilities, including gyms and exercise classes, to promote members' health and well-being.

Social Events: Kernwood often hosts a variety of social events, such as holiday celebrations, themed parties, and family-oriented gatherings, fostering a sense of community among its members.

Pro Shop: The pro shop typically offers a selection of golf equipment, apparel, and accessories for members' convenience.

Private Events: The club may offer venues and catering services for private events like weddings, corporate gatherings, and special occasions.
Keep in mind that the availability of amenities and the specific offerings may differ from club to club. For the most accurate and up-to-date information on Kernwood Country Club's amenities, I recommend reaching out to the club directly.
Kernwood Country Club Event Information and Dining Options
Kernwood Country Club offers a variety of events and celebrations throughout the year, catering to the interests and preferences of its members. While the specific events may vary from year to year, here are some common types of events that members can celebrate at Kernwood Country Club:
Golf Tournaments: Kernwood hosts various golf tournaments, both competitive and fun-focused, providing opportunities for members to showcase their golfing skills and enjoy friendly competition.

Social Gatherings: The club organizes social events, such as themed parties, holiday celebrations, and gala dinners, offering members a chance to mingle, socialize, and enjoy each other's company.

Family-oriented Events: Kernwood may host family-friendly events, including family picnics, children's activities, and special events for kids, fostering a sense of community among families.

Wine Tastings and Dinners: Wine enthusiasts can look forward to wine tastings and wine-pairing dinners, where they can sample a selection of fine wines and indulge in gourmet cuisine.

Holiday Events: Kernwood typically celebrates major holidays like Thanksgiving, Christmas, New Year's Eve, and more with special events and festive menus.

Concerts and Entertainment: The club might organize concerts, live music performances, and entertainment shows to provide members with enjoyable evenings of music and entertainment.

Sports Events: In addition to golf tournaments, the club may host sports events or watch parties for major sporting events, such as golf championships, tennis tournaments, or other sporting competitions.

Charity Events: Kernwood may hold charity fundraisers, galas, or golf tournaments to support charitable causes and give back to the community.

Educational Workshops: The club might organize workshops, seminars, or guest speaker events on various topics of interest, providing opportunities for learning and personal growth.

Private Events: Members can also celebrate their private events at Kernwood, such as weddings, anniversaries, birthdays, and other special occasions, with the club providing personalized services and venues.
These events and celebrations add to the vibrant and welcoming atmosphere at Kernwood Country Club, creating memorable experiences for its members and fostering a strong sense of community and camaraderie among all who are part of this prestigious institution.
Main Dining Room: The main dining room is often an elegant and formal setting where members can enjoy fine dining experiences. This area may offer a diverse menu featuring gourmet dishes prepared by skilled chefs.

Grill Room or Pub: Kernwood might have a more relaxed and casual dining area, such as a grill room or pub. Here, members can enjoy a variety of classic favorites, comfort foods, and lighter fare in a friendly atmosphere.

Terrace or Patio: The club might have a terrace or patio area, allowing members to dine outdoors while enjoying the scenic views of the golf course or surrounding landscape.

Private Dining Rooms: For members looking to host private gatherings or special occasions, Kernwood Country Club may offer private dining rooms with personalized service and customized menus.

Social Events: The club may host special dining events, such as themed dinners, wine tastings, holiday celebrations, and other social gatherings, providing opportunities for members to come together and enjoy shared experiences.

Poolside Dining: If Kernwood has a pool area, they might offer poolside dining options, allowing members to enjoy meals and refreshments while relaxing by the pool.

Snack Bars or Halfway Houses: For golfers on the course, Kernwood may have snack bars or halfway houses strategically placed along the course, providing quick and convenient food and beverage options during their round of golf.
Please keep in mind that the availability of specific dining options can vary based on the season and club events.
Kernwood Country Club Dress Code and Guest Policy
Here are some general guidelines that were commonly found at country clubs:
Dress Code:
Golf Course: Proper golf attire is usually required on the golf course. This typically includes collared shirts for men and appropriate golf tops for women. Shorts and pants should be tailored and in good condition. Denim, cargo shorts, and athletic wear are often not allowed on the golf course.

Clubhouse: The dress code in the clubhouse might be more relaxed, but still, a neat and presentable appearance is usually expected. Depending on the club, collared shirts, slacks, and dresses for women are commonly accepted attire.

Pool Area: For poolside activities, country clubs often have guidelines for appropriate swimwear and cover-ups. Revealing swimwear and cutoffs are generally not permitted.
Guest Policy: Country clubs typically have guest policies in place to ensure a positive experience for both members and visitors. Some common aspects of guest policies include:
Member Sponsorship: Guests are often required to be accompanied by a member of the club. The sponsoring member is usually responsible for the conduct of their guests and may need to register them in advance.

Guest Limits: Clubs may have limitations on the number of times a guest can visit within a specific timeframe.

Guest Fees: Depending on the club, there may be guest fees or charges associated with bringing visitors to the club.

Restrictions: Certain areas or amenities may have restrictions on guest access, such as golf course tee times or access to certain events.
It's essential to adhere to the club's dress code and guest policies to ensure a positive experience for everyone and to maintain the club's traditions and standards.
Kernwood Country Club stands as a timeless and cherished institution in the heart of Salem, MA. With its rich history, impeccable golf course designed by Donald Ross, and a wide range of amenities, the club continues to captivate members and guests alike. From the challenging championship course to the welcoming clubhouse and diverse social events, Kernwood offers an exceptional experience that goes beyond golf, fostering a sense of community and camaraderie among its members. As a haven for leisure, luxury, and refined living, Kernwood Country Club remains a hidden gem, inviting all to indulge in its tranquil beauty and world-class offerings.
Disclaimer: CountryClubMag.com is an independent resource and is not associated with any of the clubs on this website. Club initiation and membership cost information are estimates only and should not be relied upon for making club membership decisions.