Located in the charming city of Mansfield, TX, Walnut Creek Country Club is a hidden gem that offers a variety of amenities and activities for its members. Whether you are a golf enthusiast, a tennis lover, a swimmer, or a foodie, you will find something to enjoy at this club. Walnut Creek Country Club is more than just a place to play golf; it is a place to connect with your family and friends, relax and unwind, and create lasting memories. As one of the best country clubs in the DFW area, Walnut Creek Country Club invites you to discover its beauty and charm.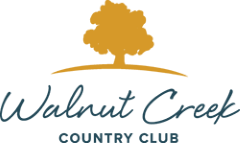 Walnut Creek Country Club has a vibrant history rooted in the transformation of the area from a rural farming community to a thriving suburban city. Its prime location in the Dallas-Fort Worth metropolitan area, Mansfield offers a high quality of life and a friendly small-town atmosphere. Recognizing the region's potential for recreational activities, Walnut Creek Country Club was established in 1974, capitalizing on the area's diverse topography and natural beauty.
History and Founding
Located just minutes away from major attractions such as Six Flags Over Texas, The Rangers' Ballpark in Arlington, the new Dallas Cowboys Stadium, and the bustling international airport, Walnut Creek Country Club provides an ideal oasis amidst a thriving landscape. Its proximity to these renowned destinations adds to the allure and convenience for its members and guests. Known for its exceptional offerings, it has been consistently recognized as one of the Best Country Clubs in DFW by Avid Golfer magazine in 2011, 2013, and 2014.
Since its establishment in 1974, Walnut Creek Country Club has consistently upheld a spirit of excellence, ensuring that every experience at the club is extraordinary. The club takes great pride in crafting a lifetime of cherished memories for its members, making each visit an unforgettable and treasured experience.
The club initially opened with an 18-hole course designed by PGA Professionals Don January and Billy Martindale. Taking advantage of the pristine surroundings, the course, known as the Pecan Course, artfully incorporated groves of trees and natural water features. In 1995, the club enlisted the expertise of Fort Worth native and PGA Tour player Mark Brooks to enhance the course. Brooks redesigned the existing nine holes and created nine new ones, resulting in the Oak Course, which perfectly complements the original Pecan Course and has since become a favorite among members.
To cater to the evolving needs of its members, Walnut Creek Country Club recently underwent a significant expansion and renovation project. The club unveiled "The New Walnut Creek Experience," featuring new amenities such as an outdoor grill, a patio dining area, a resort-style pool complex with a waterslide and cabanas, resurfaced tennis courts, and a new miniature golf course and outdoor games center. This revitalization ensures that members can enjoy a wide range of activities and amenities in a modern and welcoming environment.
The commitment to providing outstanding facilities is exemplified by Walnut Creek's recognition as the Most Affordable 36 Hole Club by Avid Golfer in 2017. The club's dedication to offering exceptional value to its members extends to its distinction as part of the "Best Practice Facility for the Money" category in Avid Golfer magazine's "The Best of the Private Clubs 2014" rankings.
Famous Golf Tournament held at the Walnut Creek Country Club
Walnut Creek Country Club has made a name for itself as a gracious host for amateur tournaments. One notable event it has hosted was the Women's Texas Pinehurst, a popular championship on the women's annual schedule. With its unique format of two-person teams playing 36 holes of Chapman System Stroke Play, the Texas Pinehurst attracts golfers of all skill levels, providing a fun and inclusive experience for participants.
Walnut Creek Country Club TX Membership Costs and Dues
Walnut Creek Country Club offers various membership types to cater to different preferences and needs. Here are the membership types available, along with their corresponding benefits:
Full Golf Membership
This membership provides full family access to all the club's amenities, including golf, tennis, pool (available from Memorial Day to Labor Day), social/dining, and clubhouse facilities. Members can enjoy unlimited golfing privileges on the pristine golf course and take part in tournaments and events.
Sport Membership
The Sport membership grants unlimited family access to the tennis courts, pool, social/dining areas, and clubhouse amenities. In addition, members can enjoy twilight golf on Tuesday through Thursday after 1 p.m. at a rumored discounted rate of around $30 per round. This option is ideal for individuals or families who are primarily interested in tennis, but still want the opportunity to play golf occasionally.
Lifestyle Membership
The Lifestyle membership is designed for those who seek a more relaxed experience. It provides unlimited family access to the pool, social/dining areas, and clubhouse amenities. This membership type does not include golf or tennis privileges but is perfect for individuals or families who enjoy the social and dining aspects of the club.
Junior Golf Development Membership
The Junior Golf Development membership is specifically tailored for dependents who are 18 years old or younger and currently in high school. It grants them access to golf and unlimited tennis benefits. Golfing privileges are available on Tuesdays through Thursdays at any time and on Fridays through Sundays after 1 p.m. Parents or guardians of Junior Golf Development members have access to the club's tennis courts, pool, dining facilities, and social events but do not have golfing privileges.
It is important to note that the Walnut Creek Country Club's membership types, costs, and dues may vary. For specific details regarding pricing and any additional membership options, it is recommended to contact the club directly or visit their official website.
Walnut Creek Country Club Amenities
Walnut Creek Country Club offers a wide range of amenities to enhance the experience of its members. Here are some of the amenities available at the club:
Golf Course
Walnut Creek Country Club boasts two championship 18-hole golf courses, namely the Pecan and Oak Courses. Golf enthusiasts can enjoy a total of 36 holes of meticulously designed and well-maintained fairways, greens, and hazards. The club also provides a practice driving range, a putting green, and a chipping and bunker green for members to refine their skills. Private lessons from PGA golf professionals are available for those seeking personalized coaching. Additionally, a convenient beverage cart service ensures that golfers stay refreshed during their rounds.
Tennis Courts
Walnut Creek Tennis offers an impressive tennis program for enthusiasts of all ages and skill levels. The club features 14 lighted tennis courts, providing ample opportunities for day and evening play. With the guidance of six tennis professionals, members can receive expert instruction and participate in various programs and events. The fully stocked Pro Shop and racquet stringing services cater to all tennis equipment needs, ensuring an exceptional experience for players.
Swimming Pool
The swimming facilities at Walnut Creek Country Club offer enjoyment for all ages. Members have access to a shaded pool, ideal for young children, as well as a recreational pool for those seeking sun-soaked relaxation. From pool parties to swim team practice and lesson programs, the pools are bustling with activity throughout the summer season. The pool season at Walnut Creek spans from Memorial Day to Labor Day, with hours of operation from Tuesday to Sunday, 11 AM to 8 PM. The club also provides swim lessons in a private setting for children, making it a convenient choice for families in Mansfield and the Arlington/DFW area.
Junior Programs
Walnut Creek Country Club is dedicated to providing engaging and fun-filled activities for children through its Junior Programs. These programs offer an opportunity for young members to participate in various sports and enjoy the club's facilities during the summer. The Junior Golf program, known as Juniors Tigers Golf Academy, offers instruction for all age and skill levels, as well as monthly skills challenges and summer camps. The Junior Tennis Program caters to kids aged 4 and up, with year-round programs, high-performance options, summer and holiday camps, and even tennis-themed birthday parties. Additionally, the club hosts weekly summer tennis camps categorized by age and skill level, including Tot Camps, Future Stars, and Up & Comers.
These amenities at Walnut Creek Country Club ensure that members have a wide range of recreational options to indulge in, fostering a vibrant and enjoyable country club experience for individuals and families alike.
Walnut Creek Country Club Event Information and Dining Options
Walnut Creek Country Club offers a range of event services and dining options to meet the needs of its members and guests. Here's an overview of the event information and dining choices available at the club:
Event Information
Walnut Creek Country Club has a dedicated special events and catering department that ensures a stress-free planning experience for your Mansfield event. With a focus on fine cuisine, elegant table settings, and impeccable service, the club has built a tradition of delivering memorable and successful special occasions. Whether you have a clear vision for your event or need assistance in planning a unique ceremony, the professionals at Walnut Creek are committed to providing unparalleled service, professionalism, and creativity. The club's event venues can accommodate weddings, business events, meetings, team-building sessions, corporate golf outings, and more. Flexible timeframes, customizable menus, and attention to detail ensure that your every wish is met, making your event truly extraordinary and memorable.
Weddings
Walnut Creek Country Club is an ideal location for weddings, conveniently situated in the heart of Mansfield and Arlington communities and a short drive from Dallas and Fort Worth. The club offers both indoor and outdoor wedding options, allowing you to create a ceremony tailored to your preferences. The elegant and versatile event venue showcases panoramic views of the club's championship golf courses and can accommodate anywhere from five to 300 guests. The culinary and event professionals at Walnut Creek will assist you in designing a custom menu that will impress your guests. From the planning process to the execution of your special day, the club's staff will provide guidance and support at every step.
Business Events
Walnut Creek Country Club provides personalized service and professional accommodations for various business events. Whether you need to host formal meetings, business dinners, team-building sessions, or corporate golf outings, the club offers well-appointed conference rooms and a beautiful setting. Conduct your next business meeting in one of the club's conference rooms, and consider entertaining your colleagues with a golf outing, organizing a tournament, hosting a charity fundraising event, or enjoying a round of golf after your meeting. The club's facilities and experienced staff ensure a productive and enjoyable environment for your business events.
Dining Options
Walnut Creek Country Club offers several dining options to cater to different preferences and occasions:
Creek's Tavern: Creek's Tavern provides a casual dining experience for lunch and dinner. It's the perfect place to relax with family and friends or enjoy a meal after a round of golf. The Tavern opens daily at 11 AM for lunch and dinner service, closing at 9 PM (except on Fridays, when it closes at 10 PM) and Sundays at 8 PM. On Saturdays, Creek's Tavern opens at 7 AM for breakfast.
Nines Bar & Bistro: Nines Bar & Bistro is a great gathering spot for members aged 21 and up. It offers a diverse menu that satisfies various cravings. Nines Bar & Bistro is open daily for dinner, starting at 4 PM. Family dining options for dinner are available on the Verandah or at Creek's Tavern. On weekends, the bistro opens at 1 PM for lunch on Saturdays and at 7 AM for breakfast on Sundays.
Verandah: The Verandah provides a relaxed and picturesque setting overlooking the ninth green of the Pecan Course. It is an excellent choice for casual gatherings or intimate dinners. Enjoy the scenic views, the sounds of Walnut Creek, and a selection of cocktails while savoring the latest cuisine offerings.
Whether you're looking for a casual dining experience or a more formal setting, Walnut Creek Country Club offers a range of options to excite your taste buds and enhance your overall club experience.
Walnut Creek Country Club TX Dress Code and Guest Policy
Walnut Creek Country Club in TX maintains a dress code and guest policy to ensure a pleasant and respectful atmosphere for all members and visitors. Here are the guidelines regarding dress code and guest policy at the club:
Dress Code
Walnut Creek Country Club maintains a dress code to uphold the club's standards and promote a tasteful and professional appearance. The specific dress code may vary depending on the club's area and the occasion. Members and guests are expected to adhere to the following guidelines:
Golf Course and Practice Facilities
Appropriate golf attire is required, including collared shirts or mock turtlenecks for men.
Women are expected to wear suitable golf tops or blouses.
Shorts and skirts must be of an appropriate length, typically no shorter than mid-thigh.
Denim, cutoffs, athletic shorts, tank tops, and t-shirts are generally not permitted on the golf course.
Tennis Facilities
Tennis attire, including appropriate tennis shoes, is required on the tennis courts.
Non-marking tennis shoes are mandatory to preserve the court surface.
Denim, cutoffs, and bathing suits are not allowed on the tennis courts.
Dining and Social Areas
Neat and presentable attire is expected in dining and social areas.
Business casual or country club casual attire is generally appropriate, which may include collared shirts, slacks, dresses, skirts, and appropriate footwear.
T-shirts, tank tops, flip-flops, swimwear, and overly casual attire are typically not permitted in dining areas.
It is important to note that specific dress code requirements may be communicated for special events, holidays, or specific areas of the club. Members and guests are advised to check with the club or refer to any posted guidelines to ensure compliance with the dress code.
Guest Policy
Walnut Creek Country Club welcomes guests of members to enjoy the club's amenities and facilities. Members are typically allowed to bring guests, but it is recommended to check with the club for any guest limitations or specific policies. Members are responsible for ensuring that their guests adhere to the club's rules and regulations, including the dress code.
Guest fees may apply for certain activities, such as golf or tennis, and reservations may be required for dining or other events. Members should contact the club in advance to arrange guest visits and to obtain any necessary information regarding fees, reservations, or restrictions.
By maintaining a dress code and guest policy, Walnut Creek Country Club aims to provide a comfortable and enjoyable environment for all members and their guests, promoting a sense of camaraderie and respect throughout the club.
Walnut Creek Country Club in Dallas, TX offers a rich history, a range of membership options, and a commitment to providing an exceptional experience for its members. With a variety of amenities and services, the club caters to the diverse interests of individuals and families. Whether you're looking for a place to golf, play tennis, relax by the pool, or enjoy fine dining, Walnut Creek Country Club provides a welcoming environment and a commitment to excellence. When visiting, explore the club's offerings and consider becoming a member to fully enjoy all that it has to offer.