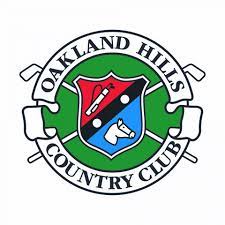 Nestled in the picturesque suburbs of Bloomfield Hills, Michigan, lies one of the most prestigious country clubs in the state of Michigan, Oakland Hills Country Club. Founded in 1916 by Joseph Mack and Norval Hawkins as a private club with just 140 charter memberships priced at $250 each (what a steal!), this lush oasis was destined to become a haven for golfers of all ages.
With their first head professional being five-time PGA Champion Walter Hagen and the renowned South Course having hosted an impressive 17 major championships—6 U.S. Opens, 2 U.S. Senior Opens, and 3 PGA Championships—Oakland Hills Country Club has cemented its place as a mecca in American golf.
Oakland Hills Country Club Membership Cost
Being one of the most exclusive and coveted memberships in the world of Michigan golf clubs, Oakland Hills has a hefty price tag. To join this elite club, members must pay an estimated $72,000 initiation fee along with annual dues of approximately $8,400 per year (on top of a minimum of $1,000 purchased in food in drink at the club).
Despite these high membership fees, the Oakland Hills Country Club has not struggled to keep its memberships full. Currently, there are approximately 550 members of this exclusive club. In the past, notable names have included Arnold Palmer, John and Horace Dodge, James Couzens, Edsel Ford, and Al Kaline.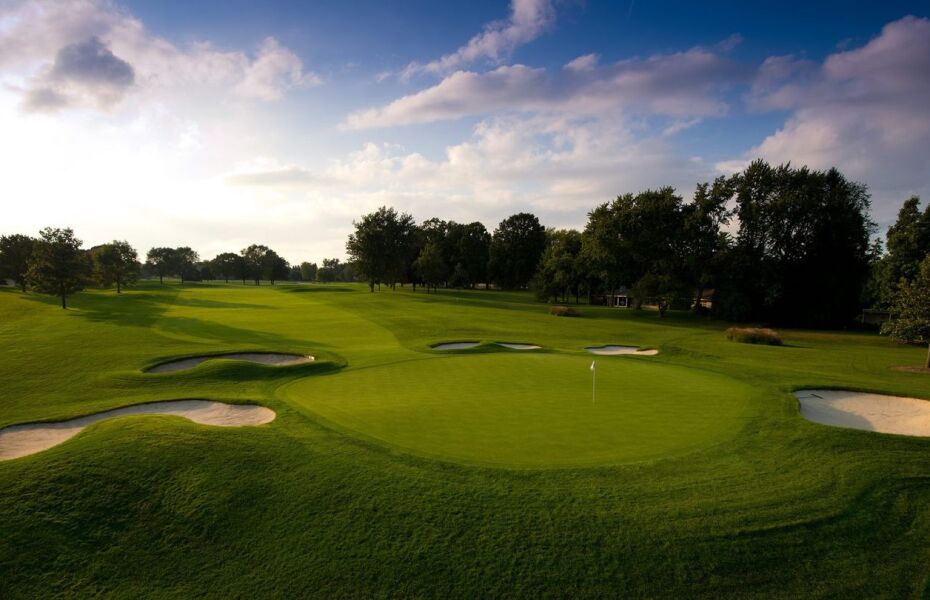 Oakland Hills Country Club Amenities, Weddings, & Events
Oakland Hills Country Club is a true golf enthusiast's paradise, featuring two fabulous courses: the South Course, which was designed by famed Donald Ross and formally opened in 1918, and the North Course which was opened in 1924, another Ross creation.
In 1950 Robert Trent Jones was hired to modernize the South Course; he narrowed fairways, eliminated bunkers, and added new ones that would challenge even the most experienced players. In 1968, the North Course underwent a major redesign and renovation again by Trent Jones. The changes continued twenty-six years later when his son Rees Jones made updates of his own to toughen the South Course, repositioning bunkers, enlarging ponds, and stretching out the course to 7,445 yards.
On top of these exceptional courses, Oakland Hills Country Club offers members the chance to practice at an extensive driving range as well as access all-season golf instruction in their professional facility. Tennis enthusiasts will enjoy the chance to practice and play on top-quality courts and the club even offers a collection of swimming pools to relax and refresh after a long day on the links.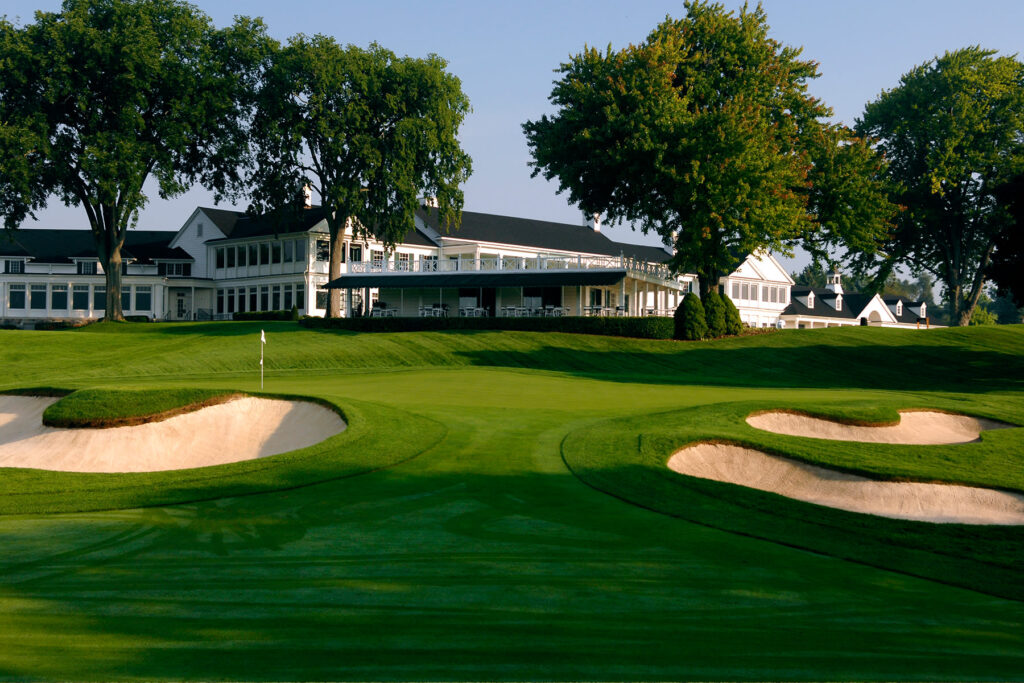 The impressive clubhouse at Oakland Hills Country Club is one that you won't soon forget. Originally designed by renowned architect C. Howard Crane and completed in 1922, it featured 24 room-and-baths for overnight accommodation.
In 1968, a major renovation was undertaken to make room for private parties and gatherings, while a further extensive upgrade was completed in 2000 when the club expanded its pro shop and constructed a first tee facility complete with bag storage and a cart garage. While the course offers plenty of challenges, the luxurious clubhouse creates an atmosphere unlike any other, while the exceptional dining rooms, both indoor and out, offer sweeping views of the course and, obviously, top-tier food for the members of the club.
Weddings & Events
Hosting an event at Oakland Hills Country Club is a coveted privilege and one that offers stunning views of the courses, including the 18th green. The clubhouse is also equipped to host special events or even weddings for members and their guests.
The Oakland Hills Country Club is an ideal venue for weddings and other special events. Their stunning clubhouse is available to rent out for such occasions, featuring indoor event and reception rooms along with catering services. It may be difficult to get an estimate on how much it will cost you, but the unbeatable ambiance of this place is one that guests won't soon forget. Whether you're looking for a wedding or just a place to host your private event, Oakland Hills Country Club has what you need to make your special occasion unforgettable.
Oakland Hills Country Club Visitor's Guide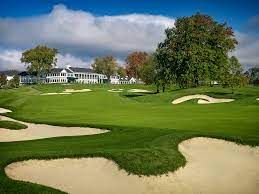 The Oakland Hills Country Club is a place of elegance and tradition, and visitors are expected to adhere to the same standards. Upon entering, golf bags must be dropped off and picked up by the attendants, while cell phones should only be used in vehicles, locker rooms, or bathrooms. Shoes may not be changed in parking lots but rather in the locker rooms.
Proper attire is required at all times and members must ensure that guests are aware of the necessary dress code, no matter the age of the guest. Men and boys are to wear sports coats and collared shirts with a dress or casual non-denim slacks or Bermuda-length shorts. Women and girls should don dresses, skirts, slacks, or shorts of mid-thigh length along with sleeveless collared tops.
When it comes to the rules of gameplay, everyone must be prepared to play in four hours or less. Members prefer a smooth-running game without needing to wait at each hole. Players should be prepared with an extra ball and be ready to play as soon as their partner has completed their shot.
Smoking is prohibited inside the clubhouse itself as well as all outdoor dining areas. There are designated areas if the craving hits you on the course, including the viewing patio that overlooks the 18th green.
By following these simple rules and regulations, members are ensuring a pleasant and easy experience for all others at the club.
The Oakland Hills Country Club is a place that exudes classic elegance and tradition. With its stunning clubhouse, lush grounds, and challenging courses, it's no wonder why this club has been the top choice for many Michigan golfers. Whether you're looking to play golf, host an event, or simply take in the breathtaking views, one thing is certain—your time spent at Oakland Hills Country Club will be remembered fondly as a truly unique experience.