Disclaimer: CountryClubMag.com is an independent resource and is not associated with any of the clubs on this website. Club initiation and membership cost information are estimates only and should not be relied upon for making club membership decisions.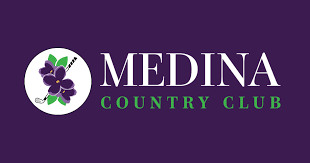 Nestled amidst the picturesque landscapes of Medina, Ohio, the Medina Country Club is a haven for those seeking a blend of recreational excellence and timeless elegance. With its rich history and tradition, this exclusive club stands as a symbol of refined leisure in the heart of Northeast Ohio. From its meticulously manicured golf course to its upscale dining facilities and social events, Medina Country Club offers a premier experience for members and guests alike.
Whether you're an avid golfer, a connoisseur of fine dining, or simply in search of a tranquil retreat, Medina Country Club beckons with its warm embrace of community and leisure. Welcome to a destination where tradition meets modernity, and where lasting memories are made.
Medina Country Club History and Founding
The Medina Country Club, nestled in the serene beauty of Medina, Ohio, boasts a rich history dating back to its founding in 1904. This esteemed institution was conceived by a group of visionary individuals who shared a passion for golf and sought to establish a haven for their shared interests. One of its founding members, Mr. Fred B. Ayers, played a pivotal role in bringing this vision to life. His commitment to the creation of an exceptional golf club in Medina laid the foundation for the club's enduring legacy.
The club's golf course was designed by none other than the renowned golf course architect, Donald J. Ross. Ross, a Scottish-American architect, is celebrated for his contributions to the world of golf course design during the early 20th century. His unique expertise and artistic touch are evident in the meticulously crafted layout of the Medina Country Club course, making it a true gem for golf enthusiasts.
Over the years, the Medina Country Club has evolved and expanded, offering not only a superb golfing experience but also a wide range of amenities and events, ensuring it remains a vibrant and thriving hub of social and recreational activities in the heart of Medina. Today, it continues to stand as a testament to the enduring legacy of its founders and the enduring design genius of Donald J. Ross, welcoming members and guests to partake in its rich heritage and exceptional facilities.
Famous Golf Tournament held at Medina Country Club
The Medina Country Club in Medina, Ohio, is renowned for hosting the 1999 and 2006 PGA Championships, which are among the most prestigious events in the world of golf. These championships attracted some of the finest professional golfers from around the globe and left an indelible mark on the history of the club.
The 1999 PGA Championship, in particular, is memorable for the thrilling competition between Tiger Woods and Sergio Garcia, which culminated in a dramatic showdown on the 16th hole. The course's challenging layout, designed by the legendary Donald J. Ross, tested the skills of these world-class golfers, making for a memorable and highly competitive tournament.
Medina Country Club's hosting of these prestigious PGA Championships firmly established it as a premier venue for top-tier golf events and further solidified its place in the annals of golf history. These tournaments not only showcased the club's exceptional facilities but also added to the lore and legacy of this historic and revered institution in the world of golf.
Medina Country Club Membership Costs and Dues
The estimated and rumored membership costs and dues for Medina Country Club in Medina, OH are as follows: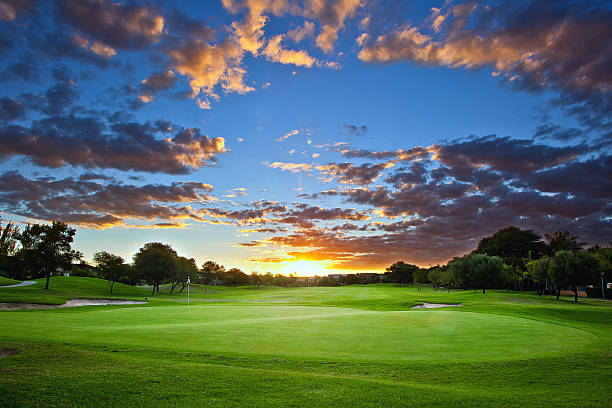 Golf Membership – Initiation Fee- $50,000-$100,00 | Annual Dues – $1,000-$2,000
Social Membership – Initiation Fee- $20,000-$50,000 | Annual Dues – $1,000-$2,000
Junior Membership – Initiation Fee- $10,000-$20,000 | Annual Dues – $500-$1,000
It is important to note that these are just estimates and the actual costs and dues may vary depending on a number of factors, such as the type of membership you are interested in, your age, and how long you have been a member.
Medina Country Club Amenities
The Medina Country Club in Medina, Ohio, offers a range of amenities and facilities to provide a comprehensive and enjoyable experience for its members. While specific amenities may change over time, here are some of the typical amenities you might find at a country club like Medina:
Golf Course: Medina Country Club is known for its meticulously maintained golf course. The Donald J. Ross-designed course offers an excellent golfing experience for members and guests.
Clubhouse: The clubhouse often serves as the social hub of the country club. It usually features dining facilities, lounges, and event spaces for members to gather and enjoy meals, social events, and special occasions.
Dining: Fine and casual dining options are typically available within the clubhouse. Members can enjoy a variety of culinary experiences, from elegant formal dining to more relaxed and casual settings.
Tennis Courts: Many country clubs, including Medina, offer tennis facilities with courts suitable for both recreational and competitive play.
Swimming Pool: Country clubs often feature swimming pools and related facilities, allowing members and their families to relax and enjoy aquatic activities during the summer months.
Fitness Center: Some clubs provide fitness and wellness facilities equipped with modern exercise equipment and offer fitness classes, personal training, and spa services.
Social Events: Country clubs regularly organize social events and gatherings, such as themed parties, galas, and holiday celebrations, to foster a sense of community among members.
Pro Shop: Golf enthusiasts can find golf equipment, apparel, and accessories at the pro shop, often staffed by golf professionals who can provide lessons and assistance.
Private Event Spaces: Many country clubs have event spaces available for private gatherings, weddings, banquets, and corporate meetings.
Junior Programs: Some clubs offer junior golf, tennis, and swimming programs to engage younger members and promote sports and social activities for families.
Locker Rooms: Country clubs typically provide locker rooms for members' convenience, equipped with showers, changing areas, and storage facilities.

Medina Country Club Event Information and Dining Options
Medina Country Club, like many private clubs, offers a variety of events and occasions that members can celebrate. While the specific events may vary from year to year, here are some common types of events that members can typically celebrate at a country club like Medina:
Golf Tournaments: Members often have the opportunity to participate in or attend various golf tournaments, including member-guest events, club championships, and charity golf outings.
Themed Parties: Country clubs may host themed parties throughout the year, such as costume parties, black-tie galas, and holiday-themed events.
Wine Tastings: Wine enthusiasts can enjoy wine tasting events, where they can sample a selection of wines and learn about different varietals.
Dining Events: Special dining events may include wine dinners, chef's tasting menus, and culinary experiences featuring guest chefs.
Live Music and Entertainment: Clubs may host live music performances, dance nights, and entertainment events for members to enjoy.
Holiday Celebrations: Country clubs often organize festive events for major holidays like New Year's Eve, Valentine's Day, Easter, Fourth of July, Thanksgiving, and Christmas.
Family Events: Family-focused events may include brunches with visits from the Easter Bunny or Santa Claus, family golf days, and children's parties.
Poolside Parties: During the summer months, clubs with swimming pools may host poolside parties with food, drinks, and water activities.
Sporting Events: Some clubs organize events around major sporting occasions, such as Super Bowl parties, Masters Tournament viewings, and Wimbledon-themed events.
Ladies' and Men's Events: Clubs often host events specifically for ladies or men, such as ladies' luncheons, men's golf tournaments, or themed social gatherings.
Charity and Fundraising Events: Many country clubs support charitable causes and may host fundraising events, such as charity golf tournaments, auctions, and galas.
Private Celebrations: Members can host private celebrations at the club, including weddings, anniversaries, milestone birthdays, and corporate events.
The dining options at Medina Country Club typically include a range of choices to cater to various tastes and preferences. While the specific menu items and dining venues may vary, here are some common dining options you might find at a country club like Medina:
Formal Dining: Many country clubs offer formal dining in an elegant and refined setting. Members can enjoy fine dining with a full-service menu that includes gourmet dishes, seasonal specials, and an extensive wine list.
Casual Dining: In addition to formal dining, clubs often have a more relaxed and family-friendly dining area where members can enjoy a casual meal in a comfortable atmosphere. This may include a bistro-style menu.
Lounge or Bar: Country clubs typically have a lounge or bar area where members can gather for drinks, socializing, and a bar menu that may feature light snacks, appetizers, and a variety of beverages, including cocktails and craft beers.
Outdoor Dining: Depending on the season and the club's facilities, outdoor dining options like a patio, terrace, or deck may be available, providing a scenic and al fresco dining experience.
Brunch: Many clubs offer Sunday brunches, which can include a combination of breakfast and lunch items, as well as a buffet with a wide selection of dishes.
Private Dining: Members may have access to private dining rooms for special occasions, meetings, or private events. These rooms are often equipped with audiovisual facilities and are suitable for hosting private parties or business gatherings.
Catering Services: Some country clubs offer catering services, allowing members to host private events on-site or have the club cater off-site events. This can include customized menus for weddings, banquets, and other special occasions.
Theme Nights: Clubs occasionally host theme nights, such as Italian, Mexican, or seafood-themed dinners, where the menu centers around a particular cuisine.
Chef's Tasting Menus: For those looking for a unique culinary experience, some clubs offer chef's tasting menus, featuring a multi-course meal with carefully selected dishes.

Medina Country Club Dress Code and Guest Policy
Dress codes and guest policies at country clubs like Medina Country Club are typically in place to maintain a certain level of decorum and uphold the club's traditions and atmosphere.
Dress Code:
Golf Course: Country clubs often have specific dress codes for the golf course. This may include requirements like collared shirts, tailored shorts or slacks, golf shoes with soft spikes, and restrictions on denim, cargo pants, and athletic wear. The exact dress code can vary by club, so it's essential to check with Medina Country Club for their specific golf course attire guidelines.
Casual Dining: For casual dining areas, members may be allowed to wear more relaxed clothing, such as khakis, collared shirts, and neat, casual attire. Some clubs might permit jeans in designated areas.
Formal Dining: In formal dining areas, members are usually expected to wear more formal attire, such as business casual or dressy outfits. For gentlemen, this often means wearing collared shirts, slacks, and closed-toe shoes. Ladies may opt for dresses, skirts, or dress slacks.
Swimwear: Swimwear is generally restricted to pool and outdoor areas. Cover-ups are often required when moving to and from the pool.
Athletic Facilities: If the club has a fitness center or tennis courts, athletic attire and proper sports shoes are typically required in these areas.
Guest Policy:
Guest policies vary among country clubs, and they often involve the following elements:
Guest Limits: Clubs typically have limits on the number of times a member can bring the same guest or the number of guests a member can bring in a given time period.
Registration: Members are usually required to register their guests with the club in advance. This allows the club to track and manage guest access.
Charges: There may be guest fees associated with bringing visitors to the club, which could include green fees for golf, dining charges, or other service-related fees.
Sponsorship: In many clubs, a member may need to sponsor or accompany their guests during their visit. This helps ensure a welcoming and responsible experience for both members and guests.
Guest Behavior: Members are generally responsible for the behavior of their guests and ensuring that they adhere to the club's rules and dress code.
Medina Country Club stands as a cherished destination for those seeking a blend of recreational excellence, social engagement, and fine dining in the heart of Medina, Ohio. With its rich history, distinguished golf course, and a range of amenities, the club offers a haven for both golf enthusiasts and those looking to enjoy a vibrant community. While specific offerings may evolve over time, the enduring legacy of Medina Country Club is rooted in its commitment to providing a welcoming and elegant atmosphere for its members and guests. Whether you're drawn to its scenic fairways, social events, or culinary delights, the club invites you to become part of its storied tradition and create lasting memories.
Disclaimer: CountryClubMag.com is an independent resource and is not associated with any of the clubs on this website. Club initiation and membership cost information are estimates only and should not be relied upon for making club membership decisions.