Disclaimer: CountryClubMag.com is an independent resource and is not associated with any of the clubs on this website. Club initiation and membership cost information are estimates only and should not be relied upon for making club membership decisions.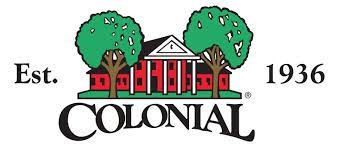 Nestled in the heart of Fort Worth, Texas, Colonial Country Club stands as a cherished landmark of Southern elegance and sporting tradition. Established in 1936, this prestigious club has a rich history that seamlessly blends timeless charm with modern amenities.
With its lush fairways, pristine greens, and a clubhouse steeped in tradition, Colonial Country Club is not just a golfing haven but a true embodiment of the Texan spirit. Whether you're a golf enthusiast seeking a challenging round or a socialite in search of a refined atmosphere, Colonial Country Club welcomes all to experience the epitome of country club living in Fort Worth.
Colonial Country Club History and Founding
Colonial Country Club, situated in Fort Worth, Texas, boasts a storied history dating back to its founding in 1936. The club was established by Marvin Leonard, a prominent Fort Worth businessman and visionary, who aimed to create a world-class golfing destination in the heart of Texas.
To bring his vision to life, Leonard engaged the services of renowned golf course architect John Bredemus. Together, they meticulously designed the golf course, taking inspiration from classical golfing traditions while incorporating the natural beauty of the Texan landscape. The result was a masterpiece that quickly gained recognition for its challenging layout and scenic beauty.
The Colonial Country Club golf course went on to become one of the most iconic and respected in the United States. It was the site of the first-ever golf tournament held in Texas, the 1941 Texas Open, which has since evolved into the prestigious Charles Schwab Challenge, a regular stop on the PGA Tour. Over the years, this championship course has played host to numerous legendary golfers and witnessed countless historic moments in the world of professional golf.
Today, Colonial Country Club remains a symbol of timeless elegance, offering not only exceptional golfing experiences but also a rich tapestry of traditions and a welcoming community, all rooted in the vision of its founder, Marvin Leonard, and the artistic ingenuity of John Bredemus. It continues to stand as a testament to the enduring spirit of the great game of golf in the heart of Texas.
Famous Golf Tournament held at Colonial Country Club
The most famous golf tournament held at Colonial Country Club is the "Charles Schwab Challenge," formerly known as the "Colonial National Invitational" and the "Crowne Plaza Invitational at Colonial." This prestigious event is part of the PGA Tour and has a long and illustrious history.
The tournament was first held at Colonial in 1946 and has been a fixture on the PGA Tour ever since. It has attracted many of the world's top golfers and has seen numerous memorable moments over the years. Notable winners of the Charles Schwab Challenge include golf legends like Ben Hogan, Arnold Palmer, and Jack Nicklaus, and more recent stars like Phil Mickelson and Jordan Spieth.
The Charles Schwab Challenge is known for its challenging and historic course layout, which tests the skills of even the best golfers. The tournament traditionally takes place in late May, and it continues to be a highlight on the PGA Tour schedule, drawing large crowds and a global television audience. It's a tournament that pays homage to the rich history of Colonial Country Club and is a favorite among both players and fans of the game.
Colonial Country Club Membership Costs and Dues
Colonial Country Club is a private country club in Fort Worth, Texas. It is known for its championship golf course, which hosts the annual PGA Tour event, the Charles Schwab Challenge.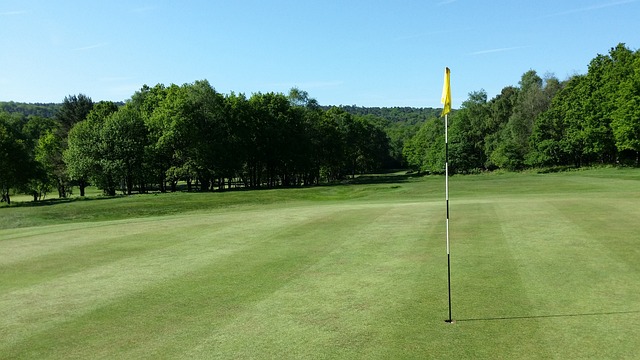 The club's membership costs and dues are not publicly available, but based on estimates and rumors, they are as follows:
Initiation Fee: $100,000-$150,000
Monthly Dues: $1,000-$1,500
Annual Dues: $12,000-$18,000
These costs are on the higher end for country clubs in the Fort Worth area, but they are in line with the costs of other prestigious private clubs across the United States.
In addition to the initiation fee and monthly/annual dues, there are also additional fees associated with Colonial Country Club membership, such as guest fees, cart fees, and dining fees.
Colonial Country Club Amenities
Colonial Country Club in Fort Worth, Texas, offers a wide range of amenities and facilities to cater to the needs and interests of its members.
Here are some of the amenities commonly associated with Colonial Country Club:
Championship Golf Course: The centerpiece of Colonial Country Club is its renowned golf course. Designed by John Bredemus and known for its challenging layout, it has hosted the Charles Schwab Challenge, a PGA Tour event.
Practice Facilities: Colonial offers practice facilities such as driving ranges, putting greens, and chipping areas for members to hone their golf skills.
Clubhouse: The club's clubhouse typically features elegant dining options, private event spaces, and a welcoming atmosphere for socializing.
Tennis Courts: Colonial Country Club often includes tennis courts for members who enjoy playing tennis.
Swimming Pool: Many country clubs, including Colonial, have swimming pools for members and their families to enjoy during the warmer months.
Fitness Center: A fitness center or gym facility is often available, equipped with modern exercise equipment and sometimes offering fitness classes.
Social Events: Colonial typically hosts a variety of social events throughout the year, including holiday parties, themed dinners, and special gatherings for members to enjoy.
Junior Programs: Some country clubs offer junior golf and tennis programs to encourage the participation of younger members.
Spa and Wellness: Depending on the club's offerings, there may be spa and wellness services available for members looking to relax and rejuvenate.
Private Meeting and Event Spaces: Colonial often provides private spaces for members to host events, meetings, or special occasions.
Dining Options: Members can enjoy a range of dining options, from casual fare to formal dining experiences, often accompanied by excellent service.
Social Clubs: Many country clubs have various social clubs or interest groups that cater to specific hobbies or activities, such as wine clubs, book clubs, or card games.
Colonial Country Club Event Information and Dining Options
Colonial Country Club offers a variety of events and occasions that members can celebrate. While specific events and celebrations may vary from year to year, here are some common types of events that members can typically celebrate at a country club like Colonial:
Golf Tournaments: Colonial Country Club is renowned for hosting golf tournaments, including the Charles Schwab Challenge, a PGA Tour event. Members may have the opportunity to participate in or attend these tournaments as spectators.
Member-Guest Tournaments: Many country clubs organize member-guest tournaments where members can invite guests to join them for a friendly round of golf and social activities.
Holidays: Colonial often hosts special events and celebrations for major holidays such as Thanksgiving, Christmas, New Year's Eve, and Independence Day. These events may include holiday dinners, parties, and fireworks displays.
Anniversary Parties: Members can celebrate their wedding anniversaries, milestone birthdays, or other significant life events by hosting private parties or dinners at the club.
Private Events: Colonial Country Club provides elegant private event spaces for members to host a wide range of celebrations, including weddings, engagement parties, bridal showers, and corporate gatherings.
Social Mixers: The club may organize social mixers, allowing members to meet and connect with other members in a relaxed and friendly atmosphere.
Themed Dinners: Special-themed dinner events, such as wine tastings, Italian nights, or seafood extravaganzas, can provide members with unique dining experiences.
Family Events: Colonial may host family-friendly events like Easter egg hunts, family brunches, and children's parties.
Charity Fundraisers: Some country clubs, including Colonial, host charity fundraisers and events to support local causes and organizations.
Golf Clinics and Workshops: Members may have access to golf clinics and workshops led by professional instructors to improve their golf skills.
Fitness and Wellness Programs: The club may organize fitness and wellness events and workshops, including yoga classes, wellness seminars, and health screenings.
Tennis Tournaments: If the club has tennis facilities, members can participate in or watch tennis tournaments and events.
Art and Culture Events: Some country clubs host art exhibitions, cultural events, and lectures to engage members in a broader range of interests.
Dining options at Colonial Country Club may include a range of experiences to cater to different tastes and preferences. While specific menus and offerings can vary, here are some common dining options you might find at Colonial Country Club:
Formal Dining: Colonial often features a formal dining room where members can enjoy elegant, fine dining experiences. These meals may include multi-course menus, a selection of wines, and impeccable service.
Casual Dining: In addition to formal dining, many country clubs offer more relaxed, casual dining options. This can include a grill room or pub-style restaurant where members can enjoy a more relaxed atmosphere while still enjoying high-quality cuisine.
Outdoor Dining: Some clubs provide outdoor dining options, allowing members to dine on patios or terraces with scenic views of the golf course or other club amenities. This can be particularly popular during pleasant weather.
Private Dining: Colonial Country Club typically offers private dining rooms that members can reserve for special occasions, private gatherings, or business meetings.
Special Dining Events: The club may host special dining events throughout the year. These events can include wine tastings, themed dinners (e.g., Italian night, seafood night), and holiday brunches.
Catering Services: Colonial often provides catering services for private events hosted by members at the club. This can include weddings, anniversary parties, corporate meetings, and other special occasions.
Family Dining: Some clubs have family-friendly dining options and menus tailored to children's preferences, making it a suitable place for family gatherings.
Clubhouse Bars: Colonial may have bars within the clubhouse where members can enjoy cocktails, wines, and a selection of beverages before or after their meals.
Member Events: Dining options may be available during various member events and gatherings, such as social mixers, holiday parties, and golf tournaments.
On-the-Go Options: Depending on the club's facilities, there may be options for members to grab a quick bite or a snack while on the golf course or at other recreational areas.
Colonial Country Club Dress Code and Guest Policy
Country clubs like Colonial typically have dress codes and guest policies in place to maintain a certain level of decorum and uphold the club's standards of etiquette. While specific rules may vary, here's a general overview of what you might expect regarding the dress code and guest policy at Colonial Country Club:
Dress Code:
Golf Attire: Golf courses often have specific dress codes. Traditional golf attire, such as collared shirts, slacks, or golf shorts, and golf shoes with soft spikes, is typically required. Tank tops, cutoffs, denim, and athletic shorts are usually discouraged.
Casual Dining: For casual dining areas, smart-casual attire is often appropriate. This may include collared shirts, dress shorts, and casual slacks. T-shirts, flip-flops, and swimwear are typically not allowed.
Formal Dining: Formal dining areas usually require more formal attire, such as business casual or formal dress. Jackets, dress shirts, ties, and dresses are common for formal dining. Denim and athletic wear are typically not permitted.
Athletic Facilities: When using the club's fitness center, tennis courts, or swimming pool, athletic attire, and proper sports shoes are typically required. Check specific rules for these facilities.
Footwear: Golf and tennis shoes with non-marking soles are often required on respective courses and courts. Athletic shoes may be required in the fitness center.
Hats: Hats are usually required to be worn bill-forward on the golf course and in dining areas.
Guest Policy:
Member Sponsorship: Guests at Colonial Country Club are often required to be sponsored by a current club member. This means that a member of the club must extend an invitation to their guest.
Registration: Guests may need to register at the clubhouse or pro shop upon arrival and provide information about their host members.
Limitations: Some clubs have restrictions on how often the same guest can visit within a specified time period. There may also be restrictions on the number of guests a member can bring at one time.
Charges: Guests may be subject to guest fees or charges for using club facilities or dining at the club.
Behavior: Guests are typically expected to adhere to the club's rules and etiquette guidelines, and their behavior is a reflection of their host members.
Colonial Country Club in Fort Worth, Texas, stands as a cherished institution with a rich history of elegance, tradition, and sporting excellence. Founded in 1936 and designed by the renowned architect John Bredemus, this iconic club has played host to prestigious golf tournaments, including the Charles Schwab Challenge, showcasing its world-class golf course.
Colonial Country Club offers its members a diverse array of amenities, from championship golf and tennis facilities to fine and casual dining options, all set within a backdrop of Southern charm and hospitality. The club's commitment to maintaining high standards of etiquette and decorum, reflected in its dress code and guest policy, ensures a welcoming and respectful environment for members and their guests.
As a symbol of Texas tradition and excellence, Colonial Country Club continues to be a source of pride for its members and a focal point for the Fort Worth community. Its enduring legacy serves as a testament to the enduring spirit of camaraderie, leisure, and sporting passion that defines the country club experience.
Disclaimer: CountryClubMag.com is an independent resource and is not associated with any of the clubs on this website. Club initiation and membership cost information are estimates only and should not be relied upon for making club membership decisions.