Disclaimer: CountryClubMag.com is an independent resource and is not associated with any of the clubs on this website. Club initiation and membership cost information are estimates only and should not be relied upon for making club membership decisions.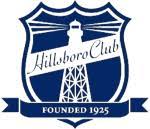 Welcome to the exclusive enclave of Hillsboro Club in picturesque Hillsboro Beach, Florida. Nestled along the serene shoreline of the Atlantic Ocean, this prestigious community offers a harmonious blend of luxurious living and natural beauty. With its pristine beaches, stunning oceanfront views, and a wide array of upscale amenities, Hillsboro Club presents a haven of sophistication and relaxation.
Whether you seek to unwind in the opulent surroundings, bask in the Florida sun, or indulge in recreational activities, Hillsboro Club provides an idyllic retreat for those who appreciate the finer things in life. Join us as we explore the exquisite offerings and captivating charm that define Hillsboro Club in Hillsboro Beach.
Hillsboro Club History and Founding
The history of Hillsboro Club is a testament to its enduring charm and significance in the Hillsboro Beach community. Established in 1925, Hillsboro Club was conceived as a vision of Herbert L. Malcolm, a visionary individual with a passion for creating a haven of refined living and coastal beauty.
The architectural brilliance behind Hillsboro Club's design can be attributed to CPZ Architects, a renowned architect celebrated for their ability to seamlessly blend timeless elegance with modern comforts. CPZ Architects crafted a masterpiece that harmoniously integrates the lush surroundings of Hillsboro Beach with the luxurious amenities that have come to define the club.
Since its inception, Hillsboro Club has stood as a beacon of exclusivity, drawing discerning individuals who seek a retreat that offers both tranquility and sophistication. Over the years, the club has evolved, preserving its rich heritage while continually adapting to meet the changing preferences and desires of its esteemed members.
As we delve into the history and founding of Hillsboro Club, we uncover a legacy of architectural brilliance, visionary leadership, and a commitment to providing an unparalleled lifestyle experience on the beautiful shores of Hillsboro Beach, Florida.
Famous Golf Tournament held at Hillsboro Club
While Hillsboro Club is renowned for its luxurious and exclusive atmosphere, there is no widely known or famous golf tournament directly associated with the club. However, it's worth noting that the surrounding region of Hillsboro Beach and the greater Florida area has hosted numerous prestigious golf tournaments over the years.
The PGA Tour and other golfing organizations often hold tournaments at various golf courses in Florida, attracting top professional players and enthusiastic fans from around the world. Some of the well-known golf tournaments in Florida include:
The Players Championship: Held annually at TPC Sawgrass in Ponte Vedra Beach, Florida, this tournament is often referred to as the "fifth major" due to its high-profile status.

Arnold Palmer Invitational: Hosted at the Bay Hill Club and Lodge in Orlando, this tournament pays tribute to the legendary golfer Arnold Palmer.

Honda Classic: Taking place at PGA National Resort & Spa in Palm Beach Gardens, this event attracts a strong field of players competing on a challenging course.

WGC-Cadillac Championship (now WGC-Mexico Championship): Previously held at the Trump National Doral Miami, this World Golf Championship event brought together some of the world's best players.

Valspar Championship: Played at Innisbrook Resort in Palm Harbor, this tournament has gained popularity for its Copperhead Course's unique challenges.
While Hillboro Club itself may not have hosted a famous golf tournament, the club's luxurious amenities and serene atmosphere could certainly make it an ideal location for private and exclusive golf events.
Hillsboro Club Membership Costs and Dues
The Hillsboro Club is a private club, and membership is by invitation only. The club does not publicly disclose its membership costs and dues, but there are some estimates and rumors available online.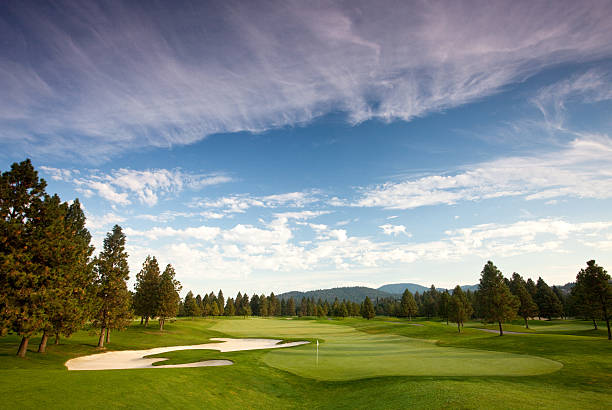 According to a 2021 article on the website Talk of the Beach, the initiation fee for a full equity membership at the Hillsboro Club is $20,000 for members under the age of 40 and $30,000 for members over the age of 40. The annual dues for a full equity membership are estimated to be $7,700.
There is also a beach and tennis membership option at the Hillsboro Club, which is more affordable than full equity membership. The initiation fee for a beach and tennis membership is $40,000, and the annual dues are estimated to be $15,000.
Here are some additional details about the membership costs and dues at the Hillsboro Club:
The initiation fee is a one-time payment that is required for all new members.
The annual dues are paid on a monthly basis.
The dues cover the cost of amenities and services at the club, such as the golf course, tennis courts, swimming pool, and fitness center.
Members are also required to pay a food and beverage minimum each year.
The Hillsboro Club offers a variety of payment plans for membership dues.
If you are considering joining the Hillsboro Club, it is important to factor in the cost of membership when making your decision. The initiation fee and annual dues are significant, but the club offers a variety of amenities and services that may be worth the cost for some members.
Hillsboro Club Amenities
Here are some of the amenities that were typically associated with Hillsboro Club:
Private Beach Access: Hillsboro Club's prime location along the Atlantic Ocean provides members with direct access to a pristine private beach, allowing for relaxation, sunbathing, and waterfront activities.

Oceanfront Swimming Pool: A spacious oceanfront swimming pool provides members with a stunning view of the ocean while they swim, sunbathe, or enjoy poolside lounging.

Fine Dining and Culinary Excellence: The club may offer exquisite dining options, ranging from casual to formal, with a focus on gourmet cuisine prepared by skilled chefs.

Tennis Courts: For those who enjoy tennis, the club might feature well-maintained tennis courts where members can play and improve their skills.

Fitness Center: A fully equipped fitness center could offer a range of exercise equipment and wellness amenities to help members stay active and healthy.

Social Events and Activities: Hillsboro Club might organize a variety of social events and activities to foster a sense of community among its members. These could include themed parties, holiday celebrations, and more.

Spa and Wellness Facilities: Some exclusive clubs offer spa services and wellness facilities, such as massage therapy, relaxation treatments, and other rejuvenating experiences.

Boating and Water Activities: Being located on the coast, the club might provide opportunities for water activities like boating, kayaking, and paddleboarding.

Golf and Recreational Facilities: While not commonly associated with Hillsboro Club, some exclusive clubs offer golf courses or access to nearby golfing opportunities.

Children's Programs: Family-oriented clubs often have activities and programs designed for younger members, ensuring a well-rounded experience for the entire family.

Private Events and Function Spaces: The country club could provide elegant spaces for private events, parties, and gatherings, often with stunning views of the ocean.
Hillsboro Club Event Information and Dining Options
Event Information: Exclusive clubs like Hillsboro Club often host a variety of events throughout the year to engage their members and create a sense of community. These events may include:
Themed Parties: Clubs might host themed parties for holidays, special occasions, or just for fun. Examples include beach parties, gala dinners, and costume parties.

Live Entertainment: Members may enjoy live music, performances, and entertainment evenings, showcasing local talent or renowned artists.

Lectures and Workshops: Educational and cultural events such as guest speaker lectures, workshops, and art exhibitions could be organized.

Sports and Recreation Events: Clubs often host sports tournaments, fitness challenges, and recreational activities for members of all ages.

Seasonal Celebrations: Events like summer barbecues, Thanksgiving feasts, and New Year's Eve parties could be part of the club's calendar.

Children's Programs: Clubs may offer activities and events specifically designed for children, such as kids' camps, arts and crafts sessions, and family-friendly outings.
Dining Options: Exclusive clubs typically provide a range of dining options to cater to different preferences and occasions:
Fine Dining: Elegant dining rooms may offer a refined atmosphere for members to enjoy gourmet cuisine prepared by skilled chefs.

Casual Dining: More relaxed settings like cafes or lounges could serve lighter fare, sandwiches, and beverages for a laid-back dining experience.

Outdoor Dining: Clubs with scenic views often have outdoor terraces or patios where members can dine al fresco while enjoying the surrounding beauty.

Private Dining Rooms: Members might have the option to reserve private dining rooms for intimate gatherings or special occasions.

Bar and Lounge: A bar area could provide a place for members to socialize over drinks and appetizers.

Special Menus: Clubs may offer themed menus, tasting events, and special culinary experiences to add variety to dining options.
Hillsboro Club Dress Code and Guest Policy
Private clubs like Hillsboro Club often have specific dress codes and guest policies in place to maintain a certain level of decorum, uphold the club's atmosphere, and ensure a pleasant experience for all members and visitors.
Here's a general idea of what the dress code and guest policy might entail:
Dress Code: Hillsboro Club's dress code could vary based on the specific areas within the club (dining rooms, poolside, etc.) and the time of day (lunch, dinner, special events). Common elements of a dress code might include:
Casual Attire: Appropriate casual attire, such as collared shirts, slacks, blouses, dresses, and similar attire, might be required for daytime activities and casual dining.

Resort Casual: Resort wear, including smart-casual clothing, could be suitable for various events and dining experiences.

Formal Attire: Formal dress codes might be enforced for special occasions, gala dinners, or upscale events. This could include suits, cocktail dresses, and formal attire.

Swimwear and Beach Attire: Proper swimwear might be allowed only in designated areas like the pool and beach.

Footwear: Neat and appropriate footwear, such as closed-toe shoes, sandals, or dress shoes, could be required in certain areas.
Guest Policy: Private clubs typically have guest policies in place to ensure a comfortable environment for both members and visitors. Some aspects of a guest policy might include:
Member Sponsorship: Guests may need to be sponsored by a club member to visit the club. The sponsoring member may be responsible for the behavior and adherence of their guests to club rules.

Prior Arrangements: Guests might need to be registered or announced in advance before their visit. This helps the club manage capacity and provide a seamless experience.

Guest Fees: Clubs might charge guest fees for access to certain amenities or services. These fees could vary depending on the type of guest and the activities they wish to engage in.

Limitations on Frequency: Some clubs might have restrictions on how often the same guest can visit within a given period to prioritize members' access.

Guest Conduct: Guests are usually expected to adhere to the club's rules, etiquette, and dress code during their visit.
Hillsboro Club epitomizes coastal elegance and exclusivity, nestled within the breathtaking beauty of Hillsboro Beach. With its prestigious history, architecturally refined design, and a range of luxurious amenities, the club offers a haven of sophistication for its distinguished members. From private beach access to exquisite dining experiences, Hillsboro Club invites individuals to indulge in a lifestyle characterized by opulence and tranquility. As the sun sets over the Atlantic horizon, the legacy of Hillsboro Club continues to thrive, providing a sanctuary where cherished moments and refined pleasures seamlessly intertwine.
Disclaimer: CountryClubMag.com is an independent resource and is not associated with any of the clubs on this website. Club initiation and membership cost information are estimates only and should not be relied upon for making club membership decisions.