Disclaimer: CountryClubMag.com is an independent resource and is not associated with any of the clubs on this website. Club initiation and membership cost information are estimates only and should not be relied upon for making club membership decisions.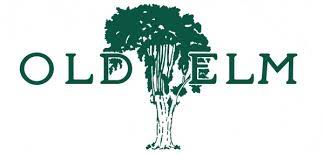 Welcome to the charming enclave of Highland Park, Illinois, where history and elegance converge at the illustrious Old Elm Club. Nestled amidst lush landscapes and stately trees, this distinguished private club offers a timeless escape for those seeking refined leisure and camaraderie. With its rich heritage dating back to a bygone era, the Old Elm Club stands as a beacon of classic sophistication, inviting members and guests to experience the grace of a bygone era while enjoying premier amenities and a warm sense of community.
Whether indulging in a round of golf on the meticulously designed course or savoring exceptional dining experiences, the Old Elm Club promises an exquisite blend of tradition and modernity, making it a cherished haven in the heart of Highland Park.
Old Elm Club History and Founding
The Old Elm Club in Highland Park, Illinois, boasts a storied history that reflects the timeless allure of the sport of golf and the sense of camaraderie it fosters. Founded in 1913 and designed by Harry S. Colt, a British golf course architect. The club was born out of a shared passion for golf and a desire to create a distinguished haven where like-minded individuals could gather, connect, and indulge in the pleasures of the game.
Named after the majestic old elm tree that has long graced its grounds, the club's founding members envisioned a place where the spirit of golf would be celebrated in a setting of natural beauty and architectural grace. The founding of the Old Elm Club marked the establishment of a close-knit community of golf enthusiasts who aimed to uphold the traditions of the sport while creating a haven for relaxation and social interaction.
Over the decades, the Old Elm Club has evolved while preserving its rich heritage. The meticulously designed golf course, known for its strategic layout and challenging yet rewarding play, has hosted numerous prestigious events and championships, cementing its reputation as one of the finest courses in the region. As the club has grown and adapted to changing times, it has remained committed to maintaining the essence of its founding principles – a dedication to golfing excellence, refined leisure, and fostering lasting friendships.
Today, the Old Elm Club stands as a testament to the enduring allure of golf and the timeless values of community and sportsmanship. Its history is a tapestry woven with the passion of its founders, the dedication of its members, and the indelible mark it has left on the Highland Park landscape. With each swing of a club and every step along its fairways, the Old Elm Club continues to honor its origins while embracing the future with open arms.
Famous Golf Tournament held at Old Elm Club
One of the most notable and prestigious golf tournaments held at the Old Elm Club was the U.S. Mid-Amateur Championship which took place in 1966. This tournament garnered significant attention within the golfing community and beyond, drawing top players and enthusiasts to the hallowed grounds of the club.
Renowned for its challenging course layout, impeccable course maintenance, and exceptional facilities, the Old Elm Club provided the perfect backdrop for this prestigious event. The tournament showcased the talents of elite golfers from around the region, putting their skills to the test on the meticulously designed fairways and greens.
The U.S. Mid-Amateur Championship at Old Elm Club not only served as a platform for exceptional golfing prowess but also as a gathering of like-minded individuals who shared a deep appreciation for the sport. The tournament's success not only contributed to the club's reputation as a premier golfing destination but also left an indelible mark on the history of the club and the broader golfing community.
Old Elm Club Membership Costs and Dues
The Old Elm Club in Highland Park, Illinois is a private, members-only golf club. It is one of the most exclusive and expensive clubs in the country, with initiation fees rumored to be as high as $175,000. Annual dues are also very high, estimated to be around $50,000.
Here is a breakdown of the estimated membership costs and dues for Old Elm Club: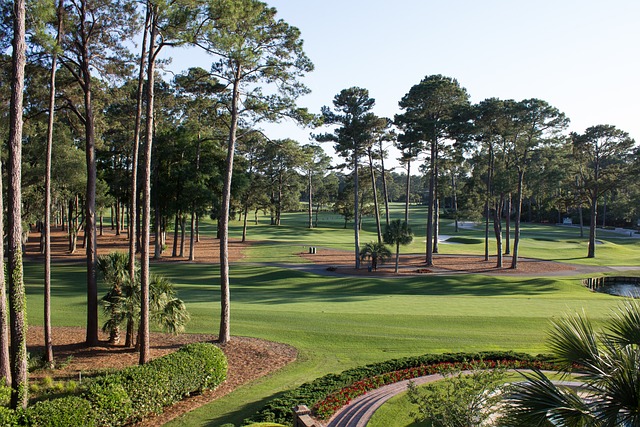 Initiation fee: $175,000
Annual dues: $50,000
Food and beverage minimum: $10,000
Other fees: $5,000
The total cost of membership at Old Elm Club can be upwards of $230,000 per year. This makes it one of the most expensive golf clubs in the world.
It is important to note that these are just estimates and the actual costs may vary. The club does not publicly disclose its membership costs.
The high cost of membership at Old Elm Club is due to a number of factors. The club is located in a wealthy area of Chicago and has a very exclusive membership. The club also has a world-class golf course that is designed by Harry Colt and Donald Ross.
Old Elm Club Amenities
Here are some typical amenities that private golf clubs like the Old Elm Club might offer.
Championship Golf Course: The Old Elm Club is renowned for its meticulously designed and well-maintained golf course. It may feature 18 holes of challenging play, incorporating natural landscapes, strategically placed hazards, and manicured fairways and greens.

Practice Facilities: Private country clubs often provide comprehensive practice facilities, including driving ranges, putting greens, chipping areas, and practice bunkers. These areas allow members to hone their golfing skills and improve their game.

Clubhouse: The clubhouse serves as the central hub of social activities and relaxation. It might include elegant dining rooms, lounges, and bar areas where members can enjoy fine dining, casual meals, and refreshments in a comfortable and upscale environment.

Pro Shop: A well-stocked pro shop offers golf equipment, apparel, and accessories from top brands. Members can purchase or rent golf gear and attire to enhance their experience on the course.

Event Spaces: Private clubs often have event spaces suitable for hosting weddings, corporate gatherings, and special occasions. These spaces may offer picturesque views of the golf course and surrounding landscapes.

Fitness and Wellness: Some clubs feature fitness facilities, including gyms, fitness classes, and personal training services, allowing members to maintain an active and healthy lifestyle.

Swimming Pool: A swimming pool area provides a refreshing escape during the warmer months, offering relaxation and recreational opportunities for members and their families.

Tennis and Other Activities: Depending on the club's offerings, there might be additional amenities such as tennis courts, paddle tennis courts, and other recreational activities to engage members of all ages.

Social Events: Private clubs often organize a variety of social events throughout the year, including themed dinners, holiday celebrations, and member-exclusive gatherings that foster a sense of community and camaraderie.

Junior Programs: Many clubs place a strong emphasis on junior golf programs, offering instruction and activities tailored to young golfers to help develop their skills and passion for the sport.
Old Elm Club Event Information and Dining Options
General overview of what private golf clubs like Old Elm Club might typically offer in terms of events and dining options.
Events: Private golf clubs often host a variety of events throughout the year to engage their members and create a sense of community. These events can include:
Golf Tournaments: Clubs may organize various golf tournaments and competitions for members of different skill levels. These events could range from casual outings to more competitive tournaments.

Member Socials: Clubs often host member-exclusive social gatherings, themed dinners, cocktail parties, and other events that provide opportunities for members to interact, network, and enjoy each other's company.

Holiday Celebrations: Special events and parties may be organized around holidays such as Thanksgiving, Christmas, New Year's, and more.

Family Activities: Family-friendly events like picnics, outdoor movie nights, and kids' activities can create a welcoming atmosphere for all members of the family.

Educational Seminars: Some clubs offer educational seminars and workshops related to golf, wellness, and other topics of interest.

Charity and Fundraising Events: Clubs often engage in philanthropic efforts by hosting charity tournaments, fundraisers, and events to support local causes.
Dining Options: Private clubs typically provide a range of dining experiences that cater to various preferences and occasions. These options might include:
Fine Dining: Elegant dining rooms offering gourmet meals, often with a focus on fresh and locally sourced ingredients. Members can enjoy upscale dinners and special occasions in a refined atmosphere.

Casual Dining: More relaxed dining areas or lounges where members can enjoy a casual meal, drinks, and snacks in a comfortable setting.

Outdoor Dining: Patios or terraces that provide a picturesque setting for al fresco dining, especially during pleasant weather.

Private Dining Rooms: Exclusive spaces for hosting private events, business meetings, or intimate gatherings.

Bar and Lounge: A bar area where members can socialize over drinks, cocktails, and light bites.

Sunday Brunch: Clubs may offer a traditional or themed Sunday brunch, often a popular weekly event.

Special Menus: Seasonal and themed menus, as well as special event menus tailored to specific occasions.
Old Elm Club Dress Code and Guest Policy
Private golf clubs often have specific dress codes and guest policies in place to maintain a certain level of decorum and uphold the club's atmosphere.
Here is a general outline of what you might expect in terms of dress code and guest policy at a private golf club like Old Elm Club:
Dress Code: Private golf clubs typically have dress codes that apply to both the golf course and the clubhouse. The dress code aims to maintain a neat and respectful appearance. Some common guidelines might include:
On the Golf Course:
Collared shirts for men and appropriate golf attire for women.

Tailored slacks or Bermuda-length shorts for men.

Golf skirts, shorts, or slacks for women.

Golf shoes with soft spikes.
In the Clubhouse:
Smart casual attire, which may include collared shirts, sweaters, and appropriate denim (if allowed).

Neat and clean clothing.

Appropriate footwear, such as closed-toed shoes.
Guest Policy: Private clubs often have guest policies to ensure that the atmosphere remains exclusive and enjoyable for members while also allowing them to introduce friends, family, and colleagues to the club. Some aspects of a guest policy might include:
Members may be allowed to bring guests to the club, often with some limitations on the frequency and number of guests.

Guests typically need to be accompanied by a member and sign in upon arrival.

Some clubs may restrict guest access to certain facilities or events.

Guest fees or charges for certain services may apply.
In the heart of Highland Park, Illinois, the Old Elm Club stands as a timeless testament to the enduring allure of golf, community, and refined leisure. With its rich history dating back to its founding year, the club has woven together a tapestry of camaraderie, tradition, and excellence. The meticulously designed golf course, elegant clubhouse, and a spectrum of amenities create an environment where members and their families can relish in the spirit of the sport while forging lasting connections. As the club continues to evolve, its legacy of providing a sanctuary for golf enthusiasts and a haven of sophisticated relaxation remains unwavering. The Old Elm Club embodies the harmony between tradition and modernity, offering a sanctuary for generations to come, where the love of golf and the bonds of fellowship flourish in every swing and every shared moment.
Disclaimer: CountryClubMag.com is an independent resource and is not associated with any of the clubs on this website. Club initiation and membership cost information are estimates only and should not be relied upon for making club membership decisions.