Disclaimer: CountryClubMag.com is an independent resource and is not associated with any of the clubs on this website. Club initiation and membership cost information are estimates only and should not be relied upon for making club membership decisions.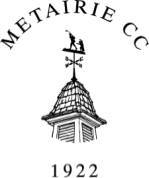 Nestled amidst the verdant beauty of Metairie, Louisiana, the Metairie Country Club stands as a timeless haven for those who seek the perfect fusion of classic elegance and modern leisure. With its rich history dating back to its establishment, this prestigious club has become a cherished landmark in the community. Offering a haven of relaxation and a sanctuary for golf enthusiasts, the Metairie Country Club invites you to experience a world of refined indulgence, impeccable service, and a range of amenities that elevate leisure to an art form.
Whether you're drawn to its meticulously manicured fairways, upscale dining experiences, or the warm camaraderie of fellow members, the Metairie Country Club is more than just a destination – it's a tradition of excellence woven into the fabric of Louisiana's heritage. Welcome to a realm where luxury, recreation, and community intertwine in perfect harmony.
Metairie Country Club History and Founding
The Metairie Country Club, steeped in a rich tapestry of history, was founded in 1922 as a testament to the enduring spirit of community and the love of golf. Conceived by a group of visionary individuals who recognized the need for a place of refined recreation, the club's establishment marked the birth of a cherished institution that has since woven itself into the very fabric of Metairie, Louisiana.
The club's architectural marvels were brought to life by the skilled hands of Seth Raynor, a masterful creator renowned for their ability to harmoniously blend classic design principles with the natural landscapes they graced. With a keen eye for detail and an unwavering commitment to craftsmanship, Seth Raynor transformed the club's sprawling acres into a golfing paradise, where fairways and greens seamlessly blend with the surrounding beauty.
Over the decades, the Metairie Country Club has evolved, embracing the ebb and flow of time while preserving its core essence. It has witnessed generations of golfers perfect their swing on its hallowed fairways, hosted countless celebrations, and provided a sanctuary of relaxation for its esteemed members.
Today, as one stands upon the emerald greens of the Metairie Country Club, they stand not only on a meticulously designed course but also on a living testament to a vision realized, an architect's genius, and a community's enduring passion. The club's history is a celebration of both tradition and progress, a story that continues to be written with each swing of a club and each moment of camaraderie shared among its cherished members.
Famous Golf Tournament held at Metairie Country Club
One of the most notable golf tournaments held at the Metairie Country Club is the Metairie Championship. This prestigious event has been a cornerstone of the club's golfing tradition, drawing both amateur and professional golfers from around the region and beyond.
Known for its challenging course layout, impeccable fairways, and well-manicured greens, the Metairie Country Club provides the perfect backdrop for this esteemed tournament. Metairie Championship has become a showcase of skill, determination, and sportsmanship, where players test their mettle against the intricacies of the course and the unpredictable elements.
Throughout the years, Metairie Championship has seen memorable moments and remarkable victories that have etched the names of talented golfers into the annals of the club's history. The tournament's legacy continues to grow, capturing the hearts of golf enthusiasts and leaving an indelible mark on the sport.
As golfers gather at the Metairie Country Club to participate in Metairie Championship, they become part of a tradition that honors the game's heritage and showcases the excellence that this remarkable course and its facilities inspire. The tournament stands as a testament to the club's commitment to fostering a love for golf and creating unforgettable experiences for players and spectators alike.
Metairie Country Club Membership Costs and Dues
The estimated initiation fee for Metairie Country Club is \$25,000, and the rumored monthly dues are \$1,000. However, these numbers are just estimates and rumors, and the actual costs may vary. The club does not publicly disclose its membership costs.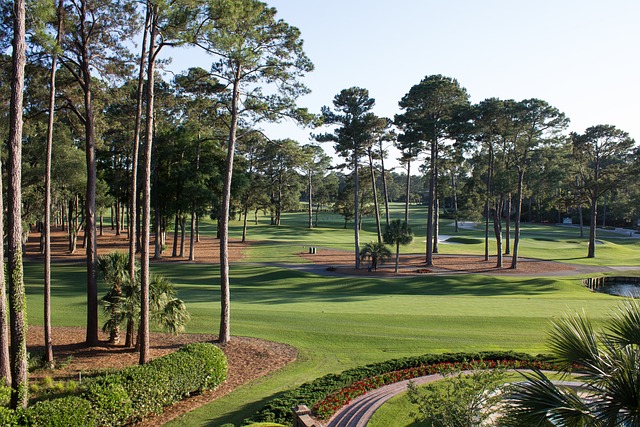 Here are some other things to keep in mind about Metairie Country Club membership costs:
The initiation fee may be higher for family memberships or memberships that include golf privileges.

The monthly dues may also vary depending on the type of membership.

There may be additional fees for things like dining, tennis, and other amenities.
Here are some other country club membership costs in the New Orleans area for comparison:
English Turn Country Club: Initiation fee: $20,000, Monthly dues: $2,500

New Orleans Country Club: Initiation fee: $50,000, Monthly dues: $3,000

Audubon Golf Club: Initiation fee: $10,000, Monthly dues: $1,000
As you can see, Metairie Country Club is on the higher end of the price range for country club memberships in the New Orleans area. However, it is also one of the most prestigious clubs in the city. If you are looking for a luxurious and exclusive country club experience, Metairie Country Club is a good option.
Metairie Country Club Amenities
General overview of the types of amenities that a country club like Metairie Country Club might typically offer.
Here are some common amenities that country clubs often provide:
Golf Course: A primary attraction for many country clubs is a well-maintained and challenging golf course. This might include 18 or 9-hole courses, practice facilities, driving ranges, and golf instruction.

Tennis Facilities: Tennis enthusiasts can enjoy well-kept courts, lessons, and organized leagues or tournaments.

Swimming Pool: Many country clubs feature swimming pools for both recreation and fitness, often with lounging areas, swim lessons, and social events.

Dining Options: Fine dining restaurants, casual eateries, and banquet facilities for hosting events, weddings, and special occasions.

Fitness and Wellness: Some clubs offer fitness centers, group exercise classes, personal training, and spa services.

Social Events: Country clubs often host a variety of social events, such as holiday parties, wine tastings, themed dinners, and live entertainment.

Junior Programs: Family-friendly clubs may have activities and programs tailored to younger members, including kids' camps, junior golf or tennis programs, and family-oriented events.

Clubhouse: A central hub for members to gather, relax, and socialize, often featuring lounges, meeting rooms, and common areas.

Private Event Spaces: Country clubs frequently offer venues for weddings, corporate events, and other private functions.

Pro Shop: A shop where members can purchase golf and tennis equipment, apparel, and accessories.

Locker Rooms: Well-appointed locker rooms with amenities like showers, saunas, and changing areas.

Golf and Tennis Pro Shop: A shop where members can purchase equipment, apparel, and accessories related to golf and tennis.

Member Activities: Clubs often organize various member activities such as tournaments, leagues, clinics, and social gatherings.
Metairie Country Club Event Information and Dining Options
A general idea of the types of events and dining options that country clubs often offer.
Here's what you might typically find:
Event Information: Country clubs like Metairie Country Club often host a variety of events for their members, guests, and the community. These events could include:
Weddings and Receptions: Country clubs often provide picturesque settings for weddings and receptions, offering elegant indoor and outdoor spaces for ceremonies and celebrations.

Corporate Meetings and Events: Many country clubs have facilities suitable for business meetings, conferences, seminars, and corporate retreats.

Holiday Parties: Special events for holidays like Christmas, New Year's Eve, and other festive occasions are commonly hosted at country clubs.

Golf Tournaments: Country clubs often organize golf tournaments for members and guests, ranging from casual events to competitive championships.

Social Mixers: Regular social gatherings, cocktail hours, themed parties, and dances are organized to encourage camaraderie among members.

Concerts and Entertainment: Some clubs host live music performances, comedy shows, and other entertainment events.

Charity and Fundraising Events: Country clubs may partner with charitable organizations to host fundraising events and galas.
Dining Options: Country clubs typically offer a range of dining experiences to cater to different preferences:
Fine Dining: Upscale dining rooms where members and guests can enjoy gourmet meals in an elegant atmosphere.

Casual Dining: Relaxed and family-friendly dining areas offering a more casual menu and setting.

Bar and Lounge: A place to unwind with cocktails, appetizers, and a more relaxed ambiance.

Outdoor Dining: Patios or terraces where diners can enjoy their meals while taking in scenic views.

Brunches and Special Menus: Special brunches, themed dinners, and seasonal menus are often featured.

Private Dining: Private rooms or spaces for hosting events, parties, and special occasions.
Metairie Country Club Dress Code and Guest Policy
Country clubs like Metairie Country Club typically have specific dress codes and guest policies to maintain a certain atmosphere and level of decorum.
Here's a general idea of what you might expect:
Dress Code: Country clubs often have dress codes that vary based on different areas of the club (such as the golf course, dining areas, and clubhouse). Here's a typical example of a dress code:
Golf Course: Proper golf attire is usually required, including collared shirts, golf slacks or shorts, and golf shoes. Denim, athletic shorts, and T-shirts are often not allowed.

Clubhouse: Smart casual or business casual attire is often appropriate. This might include collared shirts, slacks, dresses, skirts, and appropriate footwear. Avoid wearing athletic wear, swimwear, and overly casual clothing.

Dining Areas: Dining areas may have specific dress codes, ranging from casual to formal, depending on the restaurant or event. Always check the specific requirements before dining.

Swimming Pool: Swimwear is typically allowed at the pool, but cover-ups or appropriate attire should be worn when moving to and from the pool area.
Guest Policy: Guest policies can also vary from club to club. Some general guidelines for guest policies at country clubs might include:
Member Sponsorship: Guests are often required to be sponsored by a club member. This means that a club member must accompany their guest during their visit.

Limit on Guests: There might be limitations on the number of times a guest can visit the club within a certain period, or the number of guests a member can bring at one time.

Guest Fees: Some clubs charge guest fees for non-members to use certain facilities or participate in specific events.

Etiquette: Guests are generally expected to adhere to the club's rules, dress code, and decorum during their visit.
In the heart of Metairie, Louisiana, the Metairie Country Club stands as a timeless testament to refined elegance, camaraderie, and a love for the finer pursuits of life. With its lush fairways, elegant clubhouse, and a legacy that spans generations, the club has woven itself into the very fabric of the community. From the challenge of its meticulously designed golf course to the warmth of its welcoming atmosphere, Metairie Country Club offers more than just leisure – it offers a haven where tradition meets modern luxury.
As you walk its manicured grounds and partake in its diverse amenities, you become a part of a vibrant story that honors the past while embracing the future. Whether you seek the thrill of a perfect putt, the joy of shared laughter at a social gathering, or the serenity of a poolside escape, the club's offerings extend beyond the tangible to create lasting memories and forge meaningful connections.
Metairie Country Club is more than a destination; it's a living embodiment of the pursuit of excellence and the celebration of life's pleasures. As the sun sets over the fairways, it beckons you to join its legacy, indulge in its offerings, and become a cherished part of its storied history. Welcome to a place where every moment becomes a cherished memory and every experience is a testament to the art of gracious living.
Disclaimer: CountryClubMag.com is an independent resource and is not associated with any of the clubs on this website. Club initiation and membership cost information are estimates only and should not be relied upon for making club membership decisions.