Disclaimer: CountryClubMag.com is an independent resource and is not associated with any of the clubs on this website. Club initiation and membership cost information are estimates only and should not be relied upon for making club membership decisions.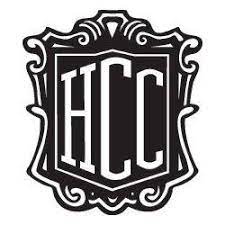 Welcome to the Hillcrest Country Club, an oasis of elegance nestled in the heart of Indianapolis, Indiana. Established in 1903, Hillcrest has long been a cherished destination for those seeking an unparalleled country club experience. With its rich history, lush landscapes, and an array of world-class amenities, Hillcrest is more than just a golf course; it's a vibrant community where families and friends come together to create lasting memories. Join us as we explore the timeless charm and exceptional offerings of Hillcrest Country Club, where luxury meets leisure in the Circle City.
Hillcrest Country Club History and Founding
Hillcrest Country Club, an esteemed institution in Indianapolis, Indiana, has a storied history that dates back to its founding in 1903. The club was established in response to the growing interest in golf and the desire for an exclusive gathering place for the city's elite. Its founding members aimed to create a premier social and recreational hub, and they succeeded admirably.
The architectural vision for Hillcrest Country Club was brought to life by the renowned golf course architect, Tom Bendelow. Bendelow, a prolific designer of his time, is best known for his work in shaping some of the most iconic golf courses across the United States. He masterfully crafted Hillcrest's golf course with the natural beauty of the Indiana landscape in mind, integrating challenging fairways, strategically placed bunkers, and undulating greens into the design. Bendelow's artistry is still evident in the layout of the course, which has undergone various renovations over the years to maintain its exceptional quality.
Throughout its history, Hillcrest Country Club has evolved into more than just a golf destination. It has become a symbol of timeless elegance and a hub for social, recreational, and community activities. Members and guests alike continue to enjoy the exquisite facilities, impeccable service, and the enduring legacy of a club that has stood the test of time.
Famous Golf Tournament held at Hillcrest Country Club
Hillcrest Country Club in Indianapolis, Indiana, has had the honor of hosting several prestigious golf tournaments throughout its history. One of the most notable tournaments held at Hillcrest was the LPGA Tour event known as the "500 Ladies Classic."
The 500 Ladies Classic, which was part of the LPGA Tour schedule, took place at Hillcrest Country Club in the 1960s and 1970s. This tournament attracted some of the world's top female golfers and contributed significantly to the club's reputation as a top-tier golfing venue.
The event, which was sponsored by the Indianapolis 500 Festival, featured competitive golf on Hillcrest's challenging course and brought attention to the club's scenic and well-designed layout. Over the years, the 500 Ladies Classic showcased the talent and skill of numerous female golfing stars and provided an exciting spectacle for golf enthusiasts in the Indianapolis area.
While the specific tournament may have evolved or changed names over time, Hillcrest Country Club's legacy as a host to professional golf events has left an indelible mark on the local golfing community and remains an integral part of the club's history.
Hillcrest Country Club Membership Costs and Dues
Here is an estimate of the membership costs and dues for Hillcrest Country Club in Indianapolis, IN: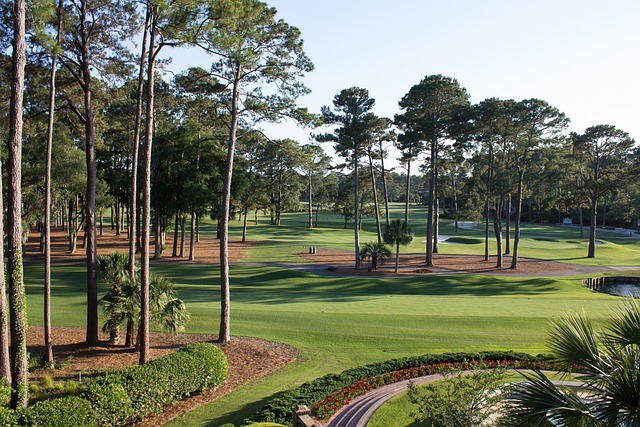 Initiation Fee: $10,000-$20,000
Monthly Dues: $500-$1,000
Annual Dues: $6,000-$12,000
It is important to note that these are just estimates, and the actual costs may vary depending on the type of membership you choose and your age. For example, there may be different rates for social members, golf members, and family members.
Here are some additional things to keep in mind about Hillcrest Country Club membership:
The club is private, so you will need to be sponsored by a current member in order to join.
There is a waiting list for membership, so it may take some time to get approved.
The club offers a variety of membership options, including individual, family, and corporate memberships.
The club also offers a junior membership program for children and young adults.
Hillcrest Country Club Amenities
Hillcrest Country Club in Indianapolis, Indiana, offers a wide range of amenities to cater to the needs and interests of its members and guests. While the specific amenities may evolve over time, here are some of the typical amenities you might find at a prestigious country club like Hillcrest:
Golf Course: Hillcrest is renowned for its meticulously maintained golf course, designed by the esteemed architect Tom Bendelow. The course often features challenging fairways, well-placed bunkers, and beautiful greens.
Clubhouse: The clubhouse serves as the central gathering point for members. It typically includes dining facilities, lounges, and spaces for social events, making it an ideal location for dining, special occasions, and relaxation.
Tennis Courts: Many country clubs, including Hillcrest, offer tennis facilities with well-maintained courts, coaching services, and opportunities for league play and tournaments.
Swimming Pool: A swimming pool area provides a refreshing place to cool off during the summer months. Some clubs have both family and adult-only pool areas.
Fitness Center: Hillcrest may have a fitness center equipped with modern exercise machines, free weights, and fitness classes to help members stay active and healthy.
Dining Options: Members can enjoy a variety of dining options, including formal dining rooms, casual restaurants, and outdoor patios. Many clubs also host regular dining events and themed dinners.
Social Events: Country clubs often host a calendar of social events and activities, which can include holiday celebrations, themed parties, and entertainment nights.
Private Event Spaces: Hillcrest may offer event spaces for private functions such as weddings, receptions, corporate meetings, and other special occasions.
Junior Programs: Some country clubs have programs and facilities tailored to young members, including junior golf and tennis programs, swimming lessons, and summer camps.
Pro Shops: Pro shops provide members with access to golf and tennis equipment, apparel, and expert advice.
Wellness and Spa Services: Certain clubs offer spa and wellness services, such as massages, facials, and relaxation treatments.
Locker Rooms: Hillcrest may have well-appointed locker rooms for members, including shower facilities and private lockers.
Hillcrest Country Club Event Information and Dining Options
Hillcrest Country Club typically hosts a variety of events and celebrations throughout the year, offering its members a range of opportunities to socialize, relax, and enjoy the club's amenities. While specific events can vary by year and season, here are some common types of events you might be able to celebrate at Hillcrest Country Club:
Golf Tournaments: Hillcrest often organizes and hosts a series of golf tournaments and competitions. These events can range from casual member tournaments to more formal championships, providing golfers with opportunities to test their skills and enjoy friendly competition.
Holiday Parties: The club frequently hosts holiday-themed events and parties, such as New Year's Eve celebrations, Valentine's Day dinners, Fourth of July festivities, and more. These gatherings allow members to come together and mark special occasions in style.
Themed Dinners: Hillcrest may organize themed dining nights or culinary events, showcasing the talents of their chefs. These could include wine dinners, Italian nights, seafood extravaganzas, and other themed culinary experiences.
Summer Pool Parties: If there's a swimming pool at the club, you might have the chance to enjoy summer pool parties and barbecues. These events are typically family-friendly and offer a relaxed atmosphere for members.
Member Mixers: Member mixers and social events are designed to foster connections among club members. These events often include live music, cocktails, and opportunities to meet and socialize with fellow members.
Anniversary and Milestone Celebrations: Many members choose to celebrate their special milestones at the club, such as wedding anniversaries, birthdays, and graduations. The club's event spaces provide an elegant setting for these occasions.
Charity and Fundraising Events: Some country clubs, including Hillcrest, host charity fundraisers and events to support local causes and charitable organizations. These events are not only a great way to give back but also to connect with the community.
Junior Programs and Events: Hillcrest may offer events and activities specifically designed for junior members, including youth golf clinics, summer camps, and family-oriented gatherings.
Live Entertainment: The club may occasionally host live entertainment events featuring bands, musicians, or other performers. These events can be a great way to enjoy music and dancing with fellow members.
Cocktail Parties and Wine Tastings: Cocktail parties and wine tastings are often on the club's event calendar, providing members with opportunities to explore new beverages and socialize in a sophisticated setting.
The dining options at Hillcrest Country Club in Indianapolis, Indiana, may vary depending on the club's current offerings and seasonal changes. However, here are some typical dining options you might find at a country club like Hillcrest:
Formal Dining: Hillcrest often features a formal dining room where members can enjoy an upscale dining experience. This dining area typically offers an elegant ambiance, fine cuisine, and a more traditional dining setting, making it suitable for special occasions or romantic dinners.
Casual Dining: In addition to formal dining, the club typically offers more relaxed and casual dining options. These venues, which may include a grill or bistro-style restaurant, serve a variety of dishes such as sandwiches, salads, burgers, and other casual fare. Casual dining areas often have a more relaxed dress code, making them suitable for everyday dining.
Outdoor Dining: Many country clubs, including Hillcrest, provide outdoor dining options like patios or terraces. These al fresco dining areas offer a scenic setting where members can enjoy their meals while taking in beautiful views of the golf course or other outdoor surroundings.
Bar and Lounge: The club often features a bar and lounge area where members can relax and socialize over cocktails, drinks, and light snacks. This is an excellent space for members to unwind after a round of golf or to meet friends for a casual drink.
Specialty Menus: Depending on the club's culinary offerings, there may be special menus for events or themed dining nights. Examples include wine dinners, chef's tasting menus, and themed cuisine nights that allow members to explore different culinary experiences.
Member Events: Hillcrest Country Club frequently hosts member-exclusive dining events and experiences. These events may include holiday-themed dinners, member mixers, and social gatherings designed to foster a sense of community among club members.
Private Dining: Members may have access to private dining rooms or event spaces for hosting personal celebrations, business meetings, or other special occasions. These spaces offer a more intimate and personalized dining experience.
Hillcrest Country Club Dress Code and Guest Policy
Hillcrest Country Club, like most private country clubs, typically enforces a dress code and guest policy to maintain a certain level of decorum and ensure a positive experience for its members and guests.
Here are some common elements often found in country club dress codes and guest policies:
Dress Code:
Golf Attire: Golfers are typically required to adhere to specific golf attire standards. This may include collared shirts, golf slacks or shorts (usually not denim), golf shoes with soft spikes, and appropriate headwear. Sleeveless shirts for women may be allowed, but tank tops are often discouraged.
Casual Dining: In casual dining areas, country clubs often permit smart casual attire, which may include collared shirts, neat jeans or khaki pants, and non-athletic footwear. T-shirts, flip-flops, and overly casual or torn clothing are usually discouraged.
Formal Dining: Formal dining areas typically have a more formal dress code. For men, this might include dress shirts, slacks, and closed-toe shoes. Women may be expected to wear dresses, skirts, blouses, or dress pants. Jackets and ties may be required for men in certain formal dining situations.
Swimming Pool: While in the pool area, members often need to wear appropriate swimwear and cover-ups. Bare feet, wet swimsuits in dining areas, and overly revealing swim attire are generally discouraged.
Fitness Center: Fitness centers typically have their own dress code, which may include proper workout attire, athletic shoes, and a towel.
Guest Policy:
Member Sponsorship: Guests at Hillcrest Country Club usually need to be sponsored by a club member. This means that a member must extend an invitation to their guests and often accompany them during their visit.
Limits on Guest Visits: Country clubs often have limits on how frequently the same guest can visit. These restrictions are in place to maintain the club's exclusivity and to encourage membership.
Guest Fees: Some clubs may charge guest fees for each visit or for certain guest privileges, such as using the golf course or attending special events. These fees can vary.
Reservations: Members are typically responsible for making reservations for their guests in advance. This ensures that the club can accommodate everyone comfortably.
Guest Behavior: Guests are usually expected to adhere to the club's rules and etiquette standards during their visit. It is the member's responsibility to ensure that their guests behave appropriately.
Hillcrest Country Club in Indianapolis, Indiana, stands as a distinguished haven for those seeking a harmonious blend of tradition, recreation, and camaraderie. With its rich history, stunning golf course, and an array of amenities that cater to the diverse interests of its members, Hillcrest embodies the essence of a vibrant and inclusive community.
Whether it's the elegant dining experiences, the challenge of a well-crafted golf round, or the opportunity to celebrate life's milestones in a refined setting, Hillcrest Country Club continues to offer an enduring legacy of excellence. It remains an inviting destination for individuals and families who value the timeless allure of this cherished institution.
Disclaimer: CountryClubMag.com is an independent resource and is not associated with any of the clubs on this website. Club initiation and membership cost information are estimates only and should not be relied upon for making club membership decisions.