Serene. Picturesque. Tranquil. Luxurious. These are all words to describe just what is a country club. These highly coveted clubs are private social and recreational facilities typically located in a suburban or rural setting. It provides members with access to amazing amenities such as golf courses, tennis courts, swimming pools, dining options, and other leisure activities.
The concept of country clubs dates back to the late 19th century when wealthy Americans sought to escape the hustle and bustle of city life by retreating to exclusive enclaves in the countryside. These early country clubs were often centered around sports like golf, polo, and horseback riding, and served as gathering places for affluent communities. Typically, these exclusive and prestigious clubs were male-dominated spaces, although this has changed in recent decades as more clubs are now welcoming women, families, and a diverse array of members. Today, country clubs continue to be popular among those who value exclusivity, luxury, and community.
Country Club Memberships
Joining a country club is an exclusive privilege that grants access to a world of luxury and refinement. At most clubs, potential members can select from a variety of membership options available. Types of memberships range from full golf or tennis memberships to social or dining memberships, from junior membership programs to family-oriented memberships. Each country club is unique in what they have to offer, so depending on the available facilities, you'll want to do some research to ensure the club you're joining can meet your expectations.
Becoming a member of a country club usually requires an application process that includes submitting references and undergoing a background check. More exclusive and prestigious clubs may even be invite-only, containing their member quota to a small number of elite golfers and socialites. Each club will require certain fees and dues to keep the club running and ensure a top-quality experience to its patrons. These membership fees vary depending on the club's location, size, and amenities, but they can range from several thousand dollars per year to tens of thousands for initiation fees alone. Despite the high cost, many people view membership at a country club as an investment in their lifestyle and social status, providing them with access to world-class facilities and exclusive networking opportunities.
Country Club Amenities and Facilities
One of the major draws to joining a country club is the array of amenities and facilities that cater to the interests and lifestyles of its members. For golf enthusiasts, there are impeccably maintained courses that offer challenging terrain and breathtaking views. Tennis courts provide opportunities for both leisurely matches and competitive tournaments. Swimming pools, often accompanied by poolside bars or cafes, offer a refreshing retreat on hot summer days.
In addition to recreational activities, most country clubs also provide exceptional dining options that range from casual snacks to fine-dining experiences. Bars and lounges serve up cocktails and conversation in elegant settings. Many country clubs also have event spaces available for weddings, corporate events, and other gatherings, offering picturesque backdrops for any occasion.
Whether it's indulging in a leisurely game of golf or savoring a gourmet meal with friends, country club amenities are designed to elevate every aspect of their members' lives.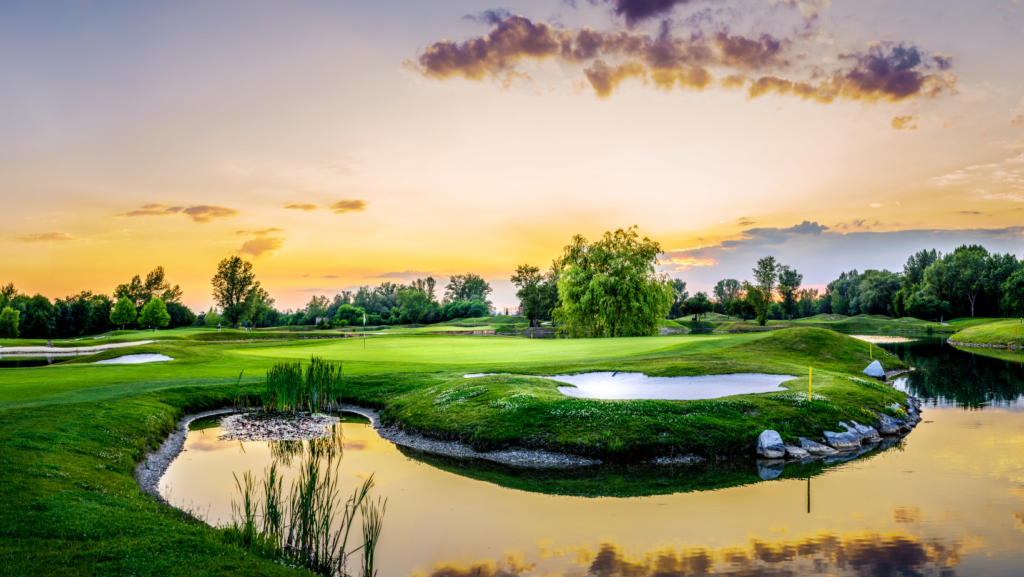 Country Club Culture and Community
When asking the question, "what is a country club?" You must consider the fact that these exclusive grounds are more than just places to play golf or indulge in fine dining—they're also centers of social activity and community.
Tradition and etiquette are highly valued at many country clubs, with members adhering to dress codes and certain standards of behavior that reflect the club's values. This emphasis on tradition fosters a sense of continuity and belonging among members, who often come from similar backgrounds or share similar interests.
Building relationships with fellow members is an important aspect of country club culture, with opportunities for networking and socializing available both on and off the golf course. Whether it's attending events like galas or charity fundraisers, participating in member tournaments, or simply enjoying a drink at the bar after a round of golf, country club members have ample opportunities to connect with one another and build lasting relationships. In this way, country clubs create not only luxurious environments but also vibrant communities filled with camaraderie and shared experiences.
The Benefits of Joining a Country Club
A wealth of benefits await those who join a country club, extending beyond access to exclusive amenities. Country club memberships provide an opportunity for networking and socializing with like-minded individuals who share similar interests and lifestyle values. Whether it's forging business connections or simply enjoying the company of new friends, country clubs offer ample opportunities for members to expand their social circles.
And it's more than networking, many country clubs also offer family-friendly activities that cater to all ages and interests. From swimming pools and tennis courts to youth programs and summer camps, there are plenty of opportunities for families to bond and create lasting memories together.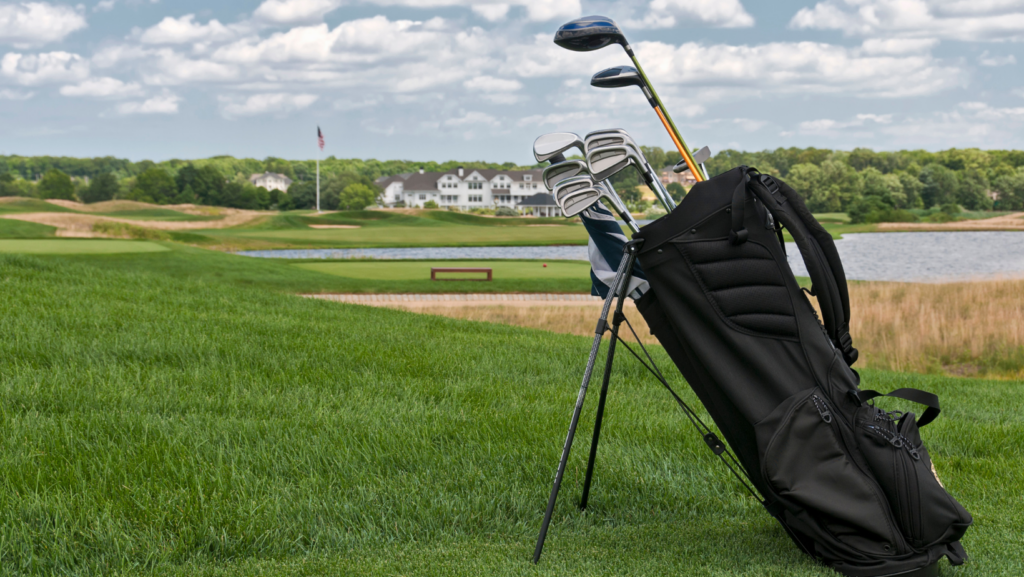 Of course, one of the primary reasons people join country clubs is for access to exclusive amenities—whether it's world-class golf courses, top-tier dining, or luxurious spas, these amenities are designed to enhance every aspect of members' lives. By joining a country club, members gain access not only to these amenities but also to a vibrant community filled with respected individuals who share their passion for luxury living and leisurely pursuits.
How to Choose the Right Country Club For You
Choosing the right country club can be a daunting task, but there are several factors to consider that can help narrow down your options.
First and foremost, location and proximity should be taken into account. Consider how far you're willing to travel from home or work to get to the club—ideally, it should be convenient enough for you to visit often without adding too much extra time to your commute.
Next, think about the amenities that are important to you. If you're an avid golfer, you'll want to make sure the course is well-maintained and challenging enough for your skill level. If fitness is a priority, look for clubs with state-of-the-art gyms or workout facilities.
Finally, consider the atmosphere and culture of each club. Some clubs have a more formal or traditional feel, while others are more relaxed and family-friendly. It's important to choose a club whose culture aligns with your personal preferences so that you feel comfortable and at home when you visit.
So, what is a country club? Quite simply, a country club is a place of peace and comfort that offers members a chance to escape the hustle and bustle of daily life. From world-class golf courses and luxurious spas to family-friendly amenities and vibrant social networks, country clubs have something for everyone. They provide a place for members to relax, unwind, and enjoy life's finer things in an atmosphere of opulence, exclusivity, and camaraderie.