Nestled in the heart of Northern California, Sacramento offers a unique blend of urban amenities and natural beauty. For those seeking exclusive leisure and a touch of sophistication, the city boasts a selection of remarkable country clubs. This article unveils the crème de la crème of Sacramento's country clubs, each offering an exquisite blend of luxurious amenities, refined dining, and recreational opportunities. Join us as we dive into the realm of the best country clubs in Sacramento, where elegance meets recreation.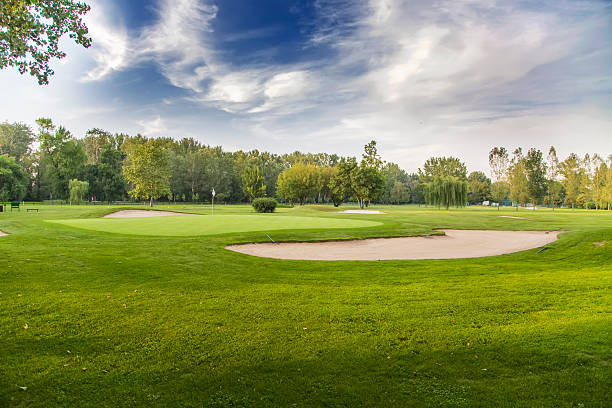 Why Join a Country Club
Embarking on a journey within the realms of a country club brings forth a host of unparalleled benefits. Beyond the finely manicured greens and stately clubhouses, these establishments foster a sense of community, camaraderie, and an escape from the daily hustle. Members relish access to world-class golf courses, exclusive events, and upscale dining experiences. Engaging in networking opportunities and forging lasting friendships, a country club becomes more than a recreational haven—it's a lifestyle choice.
Top 10 Best Country Clubs in Sacramento, CA
Del Paso Country Club
3333 Marconi Ave, Sacramento, CA 95821
Immerse yourself in a legacy of timeless elegance and golfing excellence at Del Paso Country Club in Sacramento, CA. With its storied history and championship golf course, this club perfectly blends tradition and modern sophistication. The meticulously designed fairways and greens challenge golfers of all levels, while the distinguished clubhouse offers a sanctuary of refined amenities and dining experiences. Embark on a journey where the past meets the present, and indulge in a golfing experience that celebrates both the sport's heritage and contemporary luxury at Del Paso Country Club.
Serrano Country Club
5005 Serrano Pkwy, El Dorado Hills, CA 95762

Serrano Country Club is a private club that offers a variety of amenities and activities for its members and guests. Located in El Dorado Hills, about 30 minutes from downtown Sacramento, CA, Serrano Country Club is surrounded by natural beauty and stunning views. You can enjoy a round of golf on the par-72 championship course designed by Robert Trent Jones II or relax in the clubhouse that features casual and formal dining, a fitness center, a pool, a spa, and a tennis court. You can also host special events at Serrano Country Club, such as weddings, parties, meetings, and more. Serrano Country Club has a friendly and professional staff that will make you feel welcome and pampered. Whether looking for a place to unwind, socialize, or celebrate, Serrano Country Club is the perfect choice. 
9600 Golf Club Dr, Granite Bay, CA 95746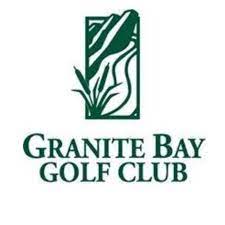 Granite Bay Golf Club, located in the heart of Sacramento, CA, provides an outstanding retreat for golf aficionados and those seeking elegance. Both novice and experienced golfers can enjoy the tough layout of its 18-hole championship course, which boasts beautiful panoramic vistas. The club's beautiful clubhouse offers exquisite amenities, outstanding service, a wonderful place for dining, and an inviting environment. Granite Bay Golf Club offers a harmonious blend of tranquillity, exquisite dining, and elegance, making it an exceptional destination for those seeking to enjoy both golf and leisure amidst picturesque settings.
Ancil Hoffman Golf Course
6700 Tarshes Dr, Carmichael, CA 95608
Discover the timeless allure of Ancil Hoffman Golf Course, gracing the banks of the American River in Sacramento, CA. This 18-hole treasure offers a challenging yet invigorating golf experience, its storied fairways surrounded by lush landscapes that pay homage to both the sport's history and the beauty of nature. Delve into the legacy of the course as you navigate its meticulously maintained greens, then find solace and camaraderie within the clubhouse's warm embrace. Ancil Hoffman Golf Course beckons you to relish a fusion of golf and the great outdoors, inviting you to partake in a cherished tradition amid Sacramento's scenic charm.
Valley Hi Country Club
9595 Franklin Blvd, Elk Grove, CA 95758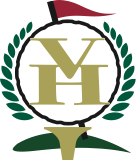 Valley Hi Country Club, located in Sacramento, CA, invites families to an exceptional blend of vigorous enjoyment and elegant leisure. It has something for everyone in the family, with a beautiful 18-hole golf course, appealing swimming pools, and well-kept tennis facilities. As golfers conquer the greens, the club's dynamic community spirit comes to life through a variety of social events, forging long-lasting bonds. Accept a peaceful oasis where shared experiences, unhurried pastimes, and real elegance collide, creating Valley Hi Country Club, an unrivaled place for families looking for memorable moments.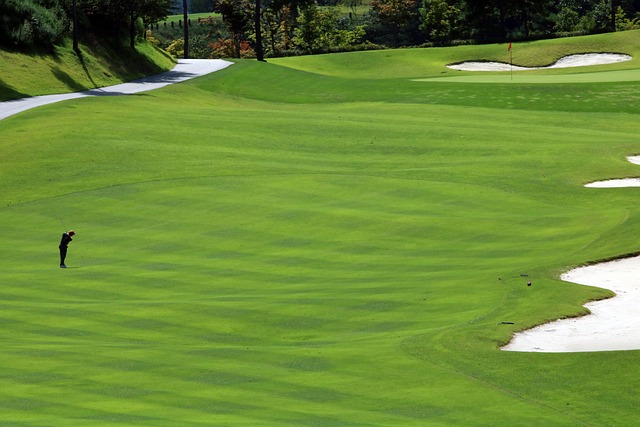 North Ridge Country Club
7600 Madison Ave, Fair Oaks, CA 95628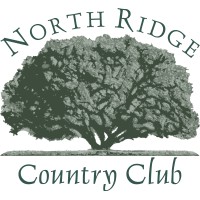 Discover the epitome of sophistication and sporting prowess at North Ridge Country Club in Sacramento, CA. With an 18-hole golf course that challenges and delights golfers of all levels, this club embodies timeless elegance and relaxation. Beyond the greens, the club's refined facilities, including gourmet dining and upscale amenities, create an atmosphere of exclusivity. Whether perfecting your swing or savoring delectable cuisine, North Ridge Country Club invites you to immerse yourself in a world where opulence and active leisure harmonize seamlessly.
Haggin Oaks Golf Complex
3645 Fulton Ave, Sacramento, CA 95821
Haggin Oaks Golf Complex, located in Sacramento, CA, is a golfer's paradise with an unrivaled range of facilities. This complex caters to golfers of all levels, with two championship courses, a cutting-edge driving range, and expert coaching. Whether you're a seasoned player looking to improve your game or a newbie looking to learn the game, Haggin Oaks offers an immersive experience in a lovely location. Accept a golfing paradise that combines expertise with a love of the game, making each visit a delightful experience on the fairways.
WildHawk Golf Club
7713 Vineyard Rd, Sacramento, CA 95829
WildHawk Golf Club, located near Sacramento, California, is a one-of-a-kind retreat for golf enthusiasts seeking both difficulty and calm. Set amid rolling hills and beautiful scenery, the course features an exciting 18-hole layout that challenges golfers of all ability levels. This hidden jewel celebrates the marriage of natural beauty and sporting brilliance, making each round a fascinating experience. Whether navigating the fairways or admiring the scenic panoramas, WildHawk Golf Club invites you to immerse yourself in a world where golf and nature coexist perfectly, offering an exceptional and revitalizing experience.
Cherry Island Golf Course
2360 Elverta Rd, Elverta, CA 95626
Discover tranquility and refined recreation at Cherry Island Golf Course, a hidden gem nestled in Sacramento, CA. With its meticulously crafted course catering to golfers of all skill levels, this destination offers an idyllic setting for perfecting your swing. The course's serene landscapes and well-maintained fairways create an immersive experience, making every round a delightful journey. Escape the ordinary and embrace the serenity of Cherry Island Golf Course, where both novices and seasoned players can revel in the artistry of the game amidst picturesque surroundings.
Bradshaw Ranch Golf Course
7350 Bradshaw Rd, Sacramento, CA 95829
Uncover a gem of affordability and excellence at Bradshaw Ranch Golf Course in Sacramento, CA. This inviting course offers an exceptional golfing experience without breaking the bank. With well-maintained greens and a friendly atmosphere, both beginners and experienced golfers find a welcoming haven. Embrace the joy of golfing against a backdrop of rolling landscapes and enjoy a round that doesn't compromise on quality. At Bradshaw Ranch Golf Course, affordability meets enjoyment, making it the perfect destination for those seeking an exceptional golfing escape without the premium price tag.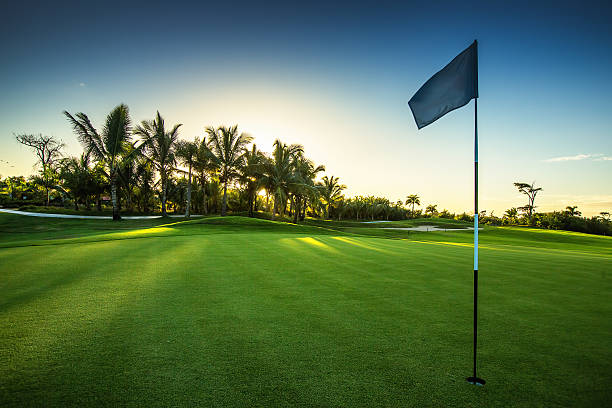 Elevating Leisure and Luxury
As the sun sets over Sacramento's enchanting landscapes, its country clubs are oases of refined relaxation and engaging recreation. Whether you're an avid golfer, a socialite seeking elegant gatherings, or a family looking for a multifaceted haven, the best country clubs in best country clubs in Sacramento offer a tapestry of experiences. The amalgamation of exclusive amenities, stunning scenery, and a sense of belonging makes joining these clubs not just a choice, but a passport to a life of leisure and distinction. Indulge in the ultimate blend of elegance and recreation—the best country clubs in Sacramento, where memories are etched in every swing and laughter resonates through every gathering.