Located in Farmers Branch, Texas, the Brookhaven Country Club is one of the finest private clubs in the area. It offers a luxurious experience for members and guests alike, with a range of amenities and activities to suit all interests. From championship golf courses to tennis courts, swimming pools, and fine dining options, this club provides an outstanding opportunity for relaxation and recreation.
History & Founding
Brookhaven Country Club was established in 1957 by a group of business leaders and local residents in Dallas, Texas. They saw a need for a private club that could provide a place for social and recreational activities for members of the community. The club quickly gained popularity and grew in size, leading to the expansion of its facilities and the addition of new amenities over time.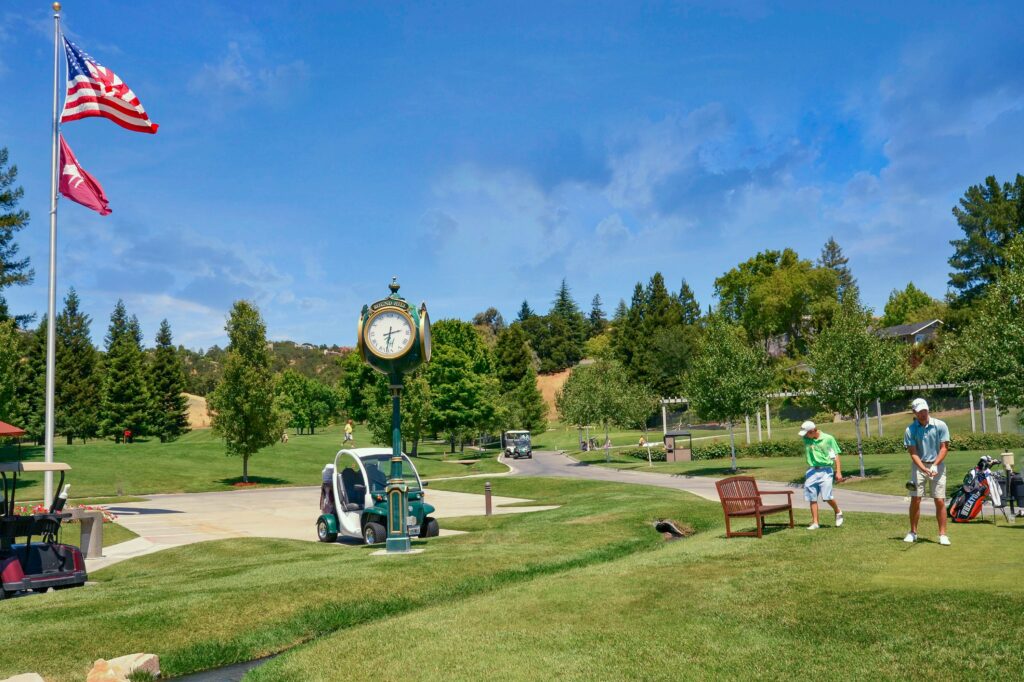 Famous Golf Tournaments Held
The Brookhaven Country Club has a rich history of hosting major golf tournaments. It has played host to the PGA Tour's Byron Nelson Classic five times in the past. The club's golf courses have also hosted several USGA championship events, including the U.S. Junior Amateur Championship and the U.S. Senior Women's Amateur Championship.
Estimated Membership Cost and Dues
Brookhaven Country Club is an exclusive private club located in Farmers Branch, Texas. This luxurious club offers a wide range of amenities and services to its members, including golf courses, tennis courts, swimming pools, and fitness centers. However, the cost of joining Brookhaven Country Club can be quite steep.
According to sources the initiation fee for a full golf membership is estimated around $38,000, with estimated monthly dues of $1,440. In addition to full golf memberships, sources say that the club also offers a limited golf membership, which has an initiation fee of approximately $20,000 and monthly dues of $900. The limited golf membership provides access to the golf course on weekdays and weekends after 12 pm.
For those who are not interested in golf, the club also offers social memberships, which are rumored to have an initiation fee of $3,500 and monthly dues of $160. Social members have access to all the club's facilities except for the golf course.
Finally, the club also offers corporate memberships, which provide access to the club's facilities for up to four designated employees. Corporate memberships have an estimated initiation fee of $20,000 and monthly dues of $500 per employee.
It's worth noting that the cost of membership at Brookhaven Country Club is subject to change and may vary depending on factors such as the membership type, membership category, and membership status. Prospective members should contact the club directly to inquire about current membership fees and availability.
Amenities
Brookhaven Country Club is known for its world-class amenities that cater to members' needs and interests. Here are some of the amenities that the club offers:
Golf: The club features two 18-hole championship golf courses designed by renowned architects that provide challenging yet enjoyable rounds of golf for players of all skill levels. Members can also improve their game with the help of PGA professionals who offer lessons and clinics.
Tennis: The club has 14 outdoor tennis courts, including four clay courts and ten hard courts. Members can participate in leagues, clinics, and social events organized by the club's tennis professionals.
Swimming: The club has several swimming pools, including an Olympic-size pool, a children's pool, and a diving pool. The pools are open from Memorial Day to Labor Day and offer a range of activities such as swimming lessons, water aerobics, and family events.
Fitness: The club's fitness center is equipped with state-of-the-art cardio and weight training equipment, as well as a Pilates studio, spin studio, and yoga studio. Members can also take part in fitness classes such as Zumba, kickboxing, and boot camp.
Spa: The club's full-service spa offers a range of services, including massages, facials, body treatments, and nail services. Members can relax and rejuvenate in a tranquil environment with expert therapists.
Dining: The club has several dining options, including The Oak Room, a fine-dining restaurant that serves contemporary American cuisine, The Brookhaven Grill, a casual restaurant with indoor and outdoor seating, and The 19th Hole, a bar and lounge with a full menu and a variety of beverages.
Kids' Club: The club has a kids' club that provides a safe and fun environment for children aged 6 months to 12 years. The club offers activities such as arts and crafts, games, and movies, as well as supervised playtime.
Events: The club hosts a variety of social and recreational events throughout the year, including holiday parties, themed dinners, wine tastings, and live music performances.
Event Information and Dining Options
Brookhaven Country Club offers a variety of dining options and event spaces to suit any occasion, from casual dining to formal banquets and private events. With an emphasis on quality service and fine cuisine, the club has become a popular destination for both members and non-members alike.
Dining Options
The Brookhaven Grill is a casual dining option that offers a range of delicious dishes, from classic American favorites to international cuisine. It is open for breakfast, lunch, and dinner, and features a relaxing ambiance and a beautiful view of the golf course.
The Oak Room is the club's fine dining restaurant, offering a more upscale atmosphere and an extensive wine list. The menu features a range of gourmet dishes, including steak, seafood, and other seasonal specialties. The restaurant also offers private dining rooms for more intimate events.
The 19th Hole is a popular gathering spot for members and guests, featuring a bar and lounge area with televisions and comfortable seating. It is the perfect place to relax after a round of golf or to catch up with friends over drinks and appetizers.
Event Spaces
Brookhaven Country Club has several event spaces that are available for private events, including weddings, banquets, and business meetings. The ballroom is the largest event space and can accommodate up to 300 guests. It features beautiful chandeliers, elegant decor, and a spacious dance floor.
The Terrace is an outdoor event space that overlooks the golf course and is ideal for cocktail receptions and small gatherings. It can accommodate up to 150 guests and features a covered patio area and an open-air deck.
The Clubhouse Patio is another outdoor event space that is perfect for casual events, such as BBQs, picnics, and family gatherings. It features a covered area with picnic tables and a grill, as well as a beautiful view of the golf course.
Overall, Brookhaven Country Club offers a range of dining options and event spaces to suit any occasion. With its exceptional service and attention to detail, it is the perfect place to host your next event or simply enjoy a relaxing meal with family and friends.
Dress Code and Guest Policy
Brookhaven Country Club has a strict dress code policy that must be followed by all members and guests. For example, golfers must wear collared shirts and appropriate golf shoes, while denim and athletic wear are not permitted in certain areas of the club. Additionally, the club maintains a guest policy that allows members to bring guests to the club for a fee. However, there are limitations on the number of times a guest can visit and the facilities they can access.
Brookhaven Country Club is a premier private club that offers a range of amenities and activities for its members. With its rich history, famous golf tournaments, and luxurious facilities, it provides a unique experience that is unparalleled in the Dallas-Fort Worth area. Whether you are an avid golfer, a tennis enthusiast, or simply looking for a place to relax and unwind, Brookhaven Country Club is the perfect destination for you.